'Falcon and Winter Soldier' and 'WandaVision': When These Marvel Shows Premiere on Disney+
Disney+ is going to be home to Marvel streaming series. Marvel already confirmed that The Falcon and Winter Soldier, starring Anthony Mackie and Sebastian Stan, and WandaVision starring Elizabeth Olsen and Paul Bettany, would be coming to Disney+ in 2020. There is a Loki series starring Tom Hiddleston in development too but that will have to wait until 2021.
On the Disney Earnings call on February 4, Disney CEO Bob Iger ran down some of the upcoming projects for Disney+. Find out when you can see The Falcon and the Winter Soldier and Wandavision below. 
Where Marvel last left Falcon and the Winter Soldier
It's been a long road for Bucky (Stan) and Sam Wilson (Mackie). Bucky has been with Captain America (Chris Evans) since World War II. He crossed paths with Sam in Captain America: The Winter Soldier, in which Hydra had turned him into the title villain.
Sam has been instrumental in helping recover Bucky and restore him through Captain America: Civil War. By the end of Avengers: Endgame, Bucky and Sam were the ones waiting for Cap to return from delivering the Infinity Stones to their rightful places in time.
They were the ones who got to meet old Cap after he'd decided to stay behind with Peggy (Hayley Atwell). So where do the Falcon and the Winter Soldier go next?
Marvel left 'WandaVision' in less sure footing
Scarlett Witch Wanda Maximoff (Olsen) and Vision (Bettany) have a bit further to go for their own series WandaVision. Both characters debuted in the Marvel Cinematic Universe in Avengers: Age of Ultron.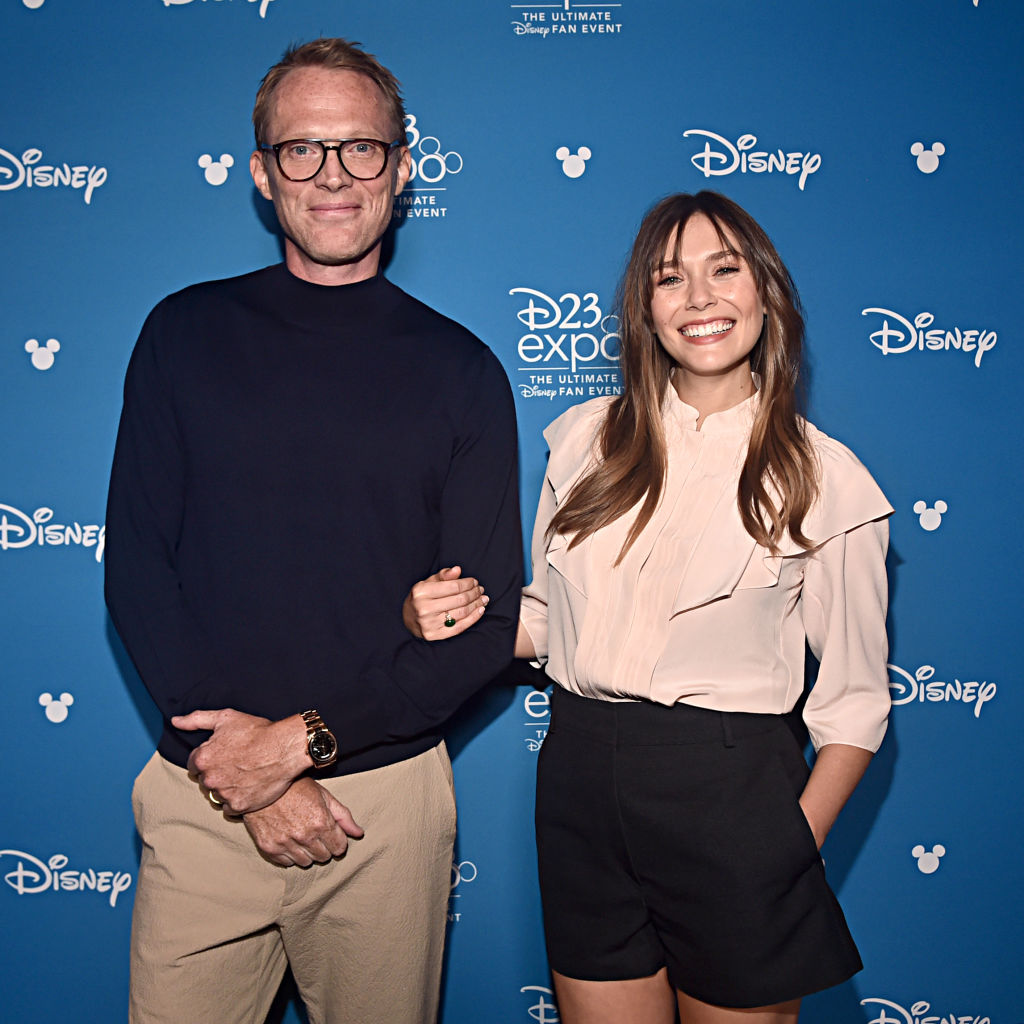 Wanda and her brother Pietro (Aaron Taylor-Johnson) were villains in that film, but Wanda joined the Avengers. Pietro unfortunately did not make it out of Sokovia. Vision formed as the manifestation of Tony Stark (Robert Downey, Jr.)'s computer Jarvis. He retained his physical form and Jarvis never returned. 
Vision did not survive Avengers: Infinity War. Thanos (Josh Brolin) killed him removing the stone in his forehead, and Vision was not one of the snapped characters restored by the end of Avengers: Endgame. Wanda was still mourning him at the end, so it's got to be good news that they're getting their own streaming series. 
A Super Bowl trailer for Disney+ revealed some new scenes from WandaVision. They only raise more questions, showing Wanda in different costumes in sitcom scenes. That sort of tonal shift only makes the series seem more intriguing. 
'Falcon and Winter Soldier' and 'WandaVision' are only four months apart
Summer still feels a long way off, so waiting until August for The Falcon and Winter Soldier won't be easy. The good news is, after six episodes of the show air, it will only be another few months until a new Marvel show is streaming on Disney+. Business Insider's entertainment reporter Travis Clark reported:
Another six episodes of WandaVision will come in December. Disney+ already bumped the show up from a 2021 release, although it's still only coming in the last month of 2020.
Exact dates for either series are still TBA, but Disney+ tends to launch new episodes on Fridays, so there are only four options for each month in 2020.