Fame Gave Bella Hadid Panic Attacks, But She's Learning How to Deal
Bella Hadid suffered from panic attacks induced by fame. But the model has learned how to deal in this powerful way.
Bella Hadid launched into the public eye through cameo appearances on the television reality show The Real Housewives of Beverly Hills when her mother, Yolanda Hadid, was a cast member. Bella Hadid began modeling when she was only 16, and today she has an impressive social media following and has landed several magazine cover shoots. 
Her star is clearly rising, but the model hasn't always fared so well in the public eye. In fact, her rise to fame has been a source of so much anxiety that she has suffered from panic attacks.
Hadid is certainly not the only celebrity to struggle with mental health, and her attempts to get a handle on the problem demonstrate that anxiety doesn't have to control people's options for life. 
Bella Hadid has already given up on one lifelong dream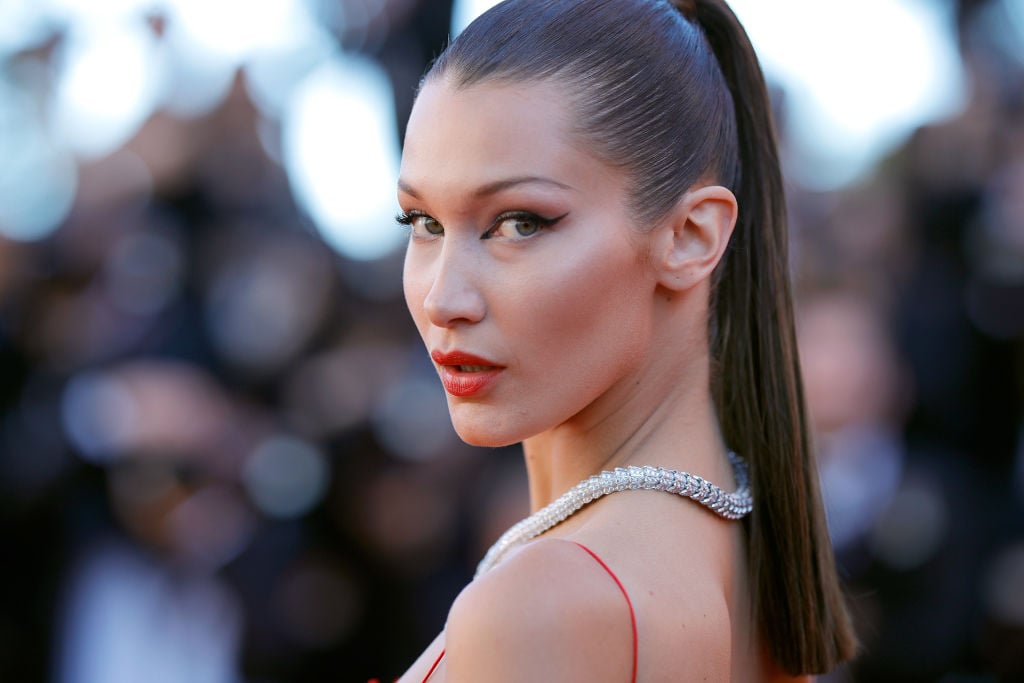 While Hadid now has a successful modeling career, that wasn't her first choice. Her lifelong dream was to take up competitive horse riding and become an Olympic competitor.
Hadid was well on her way to making this dream a reality, too. She began riding when she was a very young child, and she trained at Far West Farms in California. 
Tragically, and perhaps ironically, it was her lifelong love of horses that ultimately led to her career's undoing. She grew up on a horse farm and, as her mother explains, there were "ticks everywhere." Both Hadid and her brother have been diagnosed with a tick-borne illness: Lyme disease.
The symptoms of the disease can be debilitating. They were severe enough that Hadid had to give up on her pursuit of a horse riding career. 
Fame caused mental health struggles for Bella Hadid
Hadid's switch to modeling was a fast success. In fact, she was the youngest person on Forbes' list of the highest-paid models in 2017. She made headlines for her racy photoshoots and controversial artistic decisions.
Hadid's fast rise to fame did not come without some struggles, however. On her mom's reality show Making a Model, Hadid opened up about just how badly the fame was affecting her. She explained that she has always been reserved and not nearly as bubbly and outgoing as her sister, who is also a model.
"I would literally start crying and shaking if I had to do interviews at red carpet events. It was really nerve-racking and it's scary," Hadid explained. 
Hadid is certainly not the only celebrity to struggle with anxiety. Emma Stone has been very open about her panic attacks and how she has channeled acting as a way to manage her anxiety. Adele is a world-class singer, but she struggles with stage fright and has even thrown up before shows because of how nervous she gets before a performance. Kristen Stewart admits that her anxiety causes her to seek control, and when she can't get it, she tends to isolate herself from the world in response. 
Bella Hadid is learning to handle her stress
Hadid is learning to handle the stress of being in the spotlight. While interviews still make her nervous, she says that the more she practices, the easier they become.
While the constant attention over her controversial photoshoots and her love life are likely pressures that are going to keep the model stressed about the way the world reacts to her, she is growing more and more confident and sure of herself with every passing day.
Her growing fan base and increasing opportunities to rise in the modeling world are a testament to her skill. And managing her anxiety is one part of making sure that she can continue making her dreams come true.