'Family Guy': What Is Seth Green's Net Worth?
Seth Green might not look old enough to have over 180 actor credits and 9 Emmy awards, but that's just because he is part of the Actors that Never Age Club. He is actually 45 years old and started acting in 1984, on a film called A Billion For Boris. We've never heard of it either; you're not the only.
If you are a fan of his, you have likely been following his career since you were a child because seriously this guy has been in everything. Most of his acting credits come from the late '80s to the early 2000s. But he has also dabbled in producing, directing, screenwriting, and a ton of voice-over work.
Chances are he has been in at least one of your favorite movies or television shows. Even if his name and face (that never, ever ages) don't jog your memory, his voice will.
With almost 40 years working in show business, you can bet he is making good money. Read on to learn what Seth Green's net worth is estimated to be.
Seth Green's early career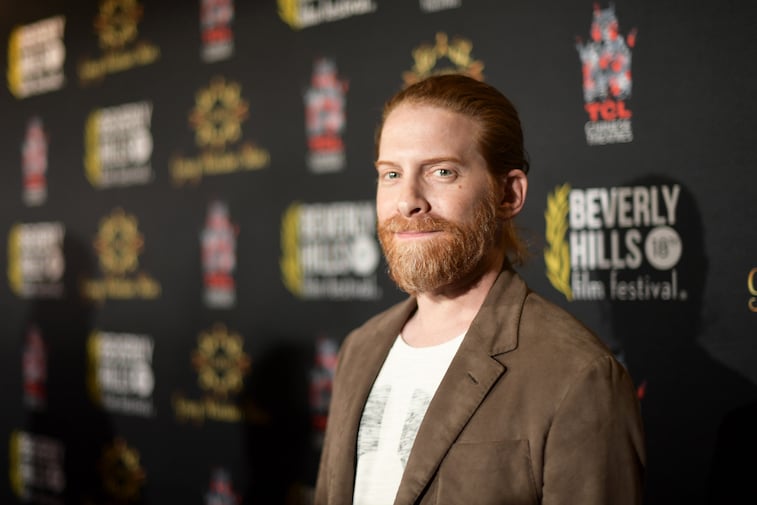 While Seth Green typically takes supporting roles he has spent his career acting alongside some heavy hitters. In one of his first acting jobs, he worked with Rob Lowe and Jodie Foster in The Hotel New Hampshire.
He also acted in a couple of episodes of The Facts of Life and Mr. Belvidere. Both these shows were a pretty big deal back in the day. It's okay if you haven't heard of them, just trust that at the time those were totally rad gigs.
For children of the '90s, you'll remember him from Buffy the Vampire Slayer, The Wonder Years, and even a role on Beverly Hills 90210 (the first one). Honestly Seth Green has been in so many different movies, and TV shows to name them all would be impossible. Let's get to his best roles.
'Family Guy' and his other notable roles
From the very first episode of Family Guy, Seth Green has been the voice of Chris Griffin. He has a lot of voice-over work for animated series. Some of the most notable include Howard the Duck, from the Guardians of the Galaxy TV series, Leonardo, from Teenage Mutant Ninja Turtles, and of course all the work he does on Robot Chicken.
According to IMDb, He is the co-creator, executive producer, primary voice talent, writer and director of Robot Chicken. The show has been making stoned fans laugh out loud for years.
You might also remember him being Dr. Evil's son in the Austin Powers franchise. To this day he is recognized for that role. Another role that fans can't forget is the movie Without A Paddle from 2004.
He played a man that was allergic and afraid of just about everything. In the film, his friends force him on an adventure, which ends up changing his life.
What is Seth Green's net worth?
At this point in his career, he has done a little of everything. He has also found a lot of financial success doing it. According to The Richest and Celebrity Net Worth, his estimated net worth is $25 million.
According to The Hollywood Reporter, for his voice work alone on Family Guy, he makes about $200,000 per episode, and that's not including syndication that pays out more. Now add in all the money he gets from Robot Chicken, and his other shows.
The movie Changeland is set to come out in 2019. Seth Green, wrote, directed, and starred in the movie that some critics are already talking about. Rachel Bloom and Macaulay Culkin also star in the dramedy about a man that finds his wife cheating and then takes off to Thailand with his friend.