Famous Family Trouble? These Celebrity Parents Are Estranged From Their Children
We've all fought with family members. However, maintaining family ties as a celebrity can be even more difficult as money and fame come into play. While many stars have strong familial bonds, others are forever broken. These celebrity parents have been or still are estranged from their children. One beloved actress still won't speak to her rock-star dad (page 10).
1. Nicole Kidman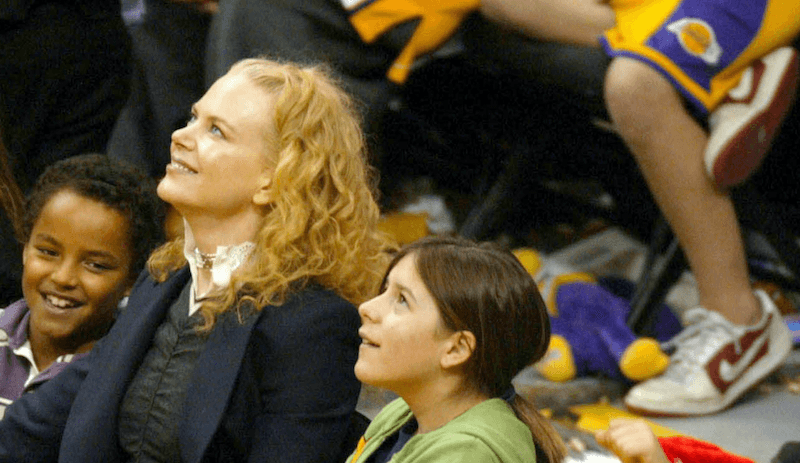 While married, Nicole Kidman and Tom Cruise adopted two children, Isabella and Connor, and raised them as Scientologists. When the couple divorced and Kidman left the church in 2001, the kids chose sides and opted to live with Cruise.
Isabella and Connor even stopped referring to Kidman as "mom" for a bit. Luckily, things improved. Connor once told Women's Day, "I will always love my mum."
Next: A father only acknowledged his daughter once she became famous
2. Eric Roberts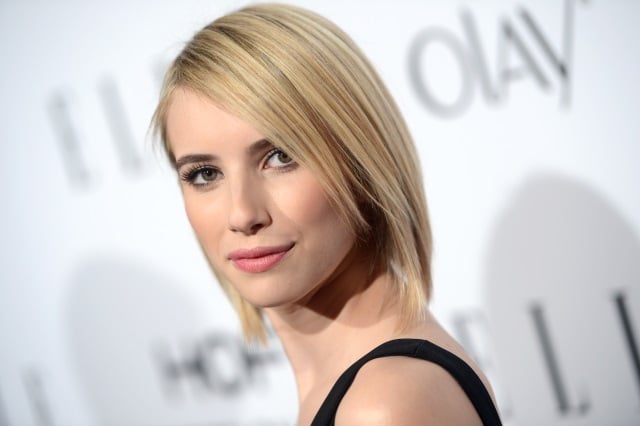 Eric Roberts is Julia Roberts' older brother, but you likely recognize him from the 1985 film Runway Train and more recently from the Fox sitcom Brooklyn Nine-Nine. You probably didn't know Eric's daughter is actress Emma Roberts.
He and Emma's mother, Kelly Cunningham, never wed, and Eric left when his daughter was a baby. The pair had very little contact until the Scream Queens actress took on Hollywood. Now, Eric says he and Emma are pals.
Next: A writer who cut her kids off from millions
3. Candy Spelling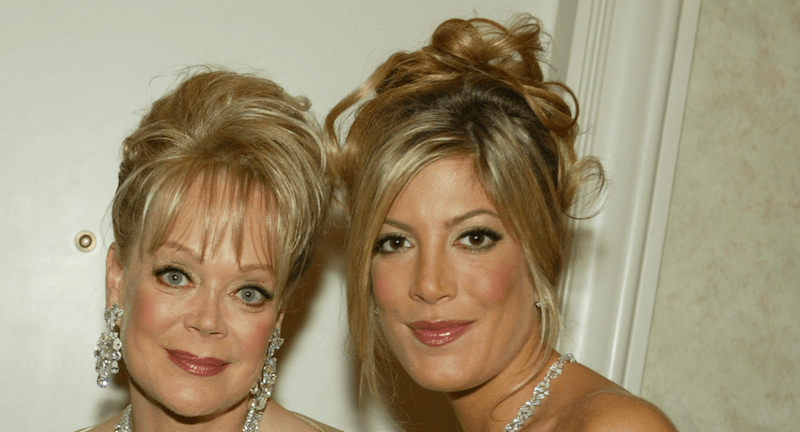 Candy Spelling is the widow of producer/screenwriter Aaron Spelling. Sadly, the best-selling author's relationship with her daughter, actress Tori Spelling, has always been fraught with drama. When Aaron died in 2006, he left behind an estate worth $600 million to be split between his wife and two kids. However, Candy gave Tori and her son Randy $800,000 each.
Next: A rockstar blindsided by paternity questions
4. Gavin Rossdale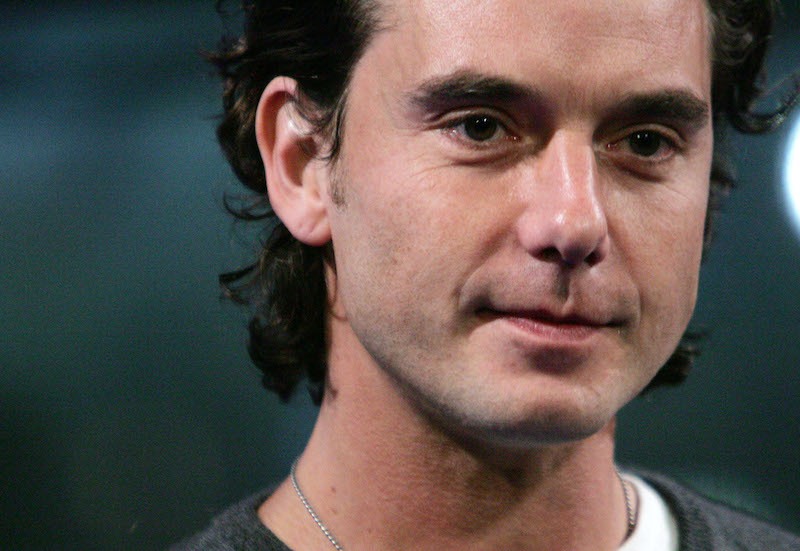 In 2003, just before he married Gwen Stefani, musician Gavin Rossdale found out his goddaughter, then 14-year-old Daisy Lowe, daughter of British personality Pearl Lowe, was his biological daughter. Devastated, Rossdale vowed to never speak to them again. Since then, however, he and Daisy, who is now a model, have worked on their relationship.
Next: An actor who allegedly abused his children
5. Ryan O'Neal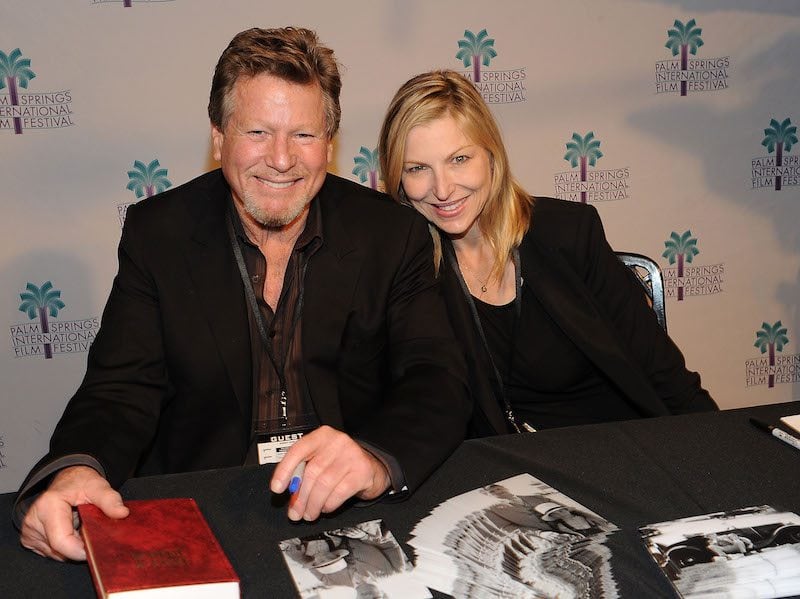 Known for his iconic roles in Love Story and Peyton Place, Ryan O'Neal's relationship with his daughter, Tatum O'Neal, is a horror story. The Oscar-winning actress has called her dad abusive and drug-addicted. In Tatum's memoir, she claimed Ryan beat her well into adulthood and while she was pregnant. The duo has tried to reconcile, but it's never worked out.
Next: An actress whose daughter had an affair with her partner 
6. Mia Farrow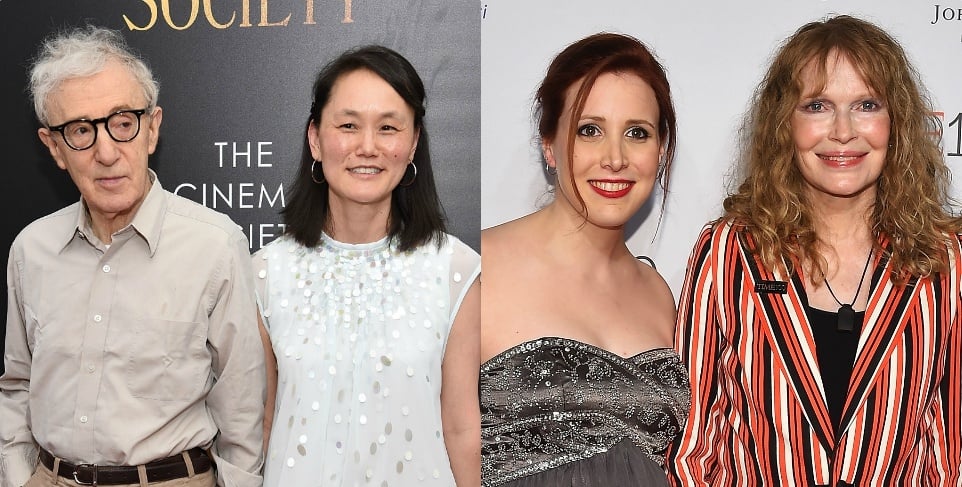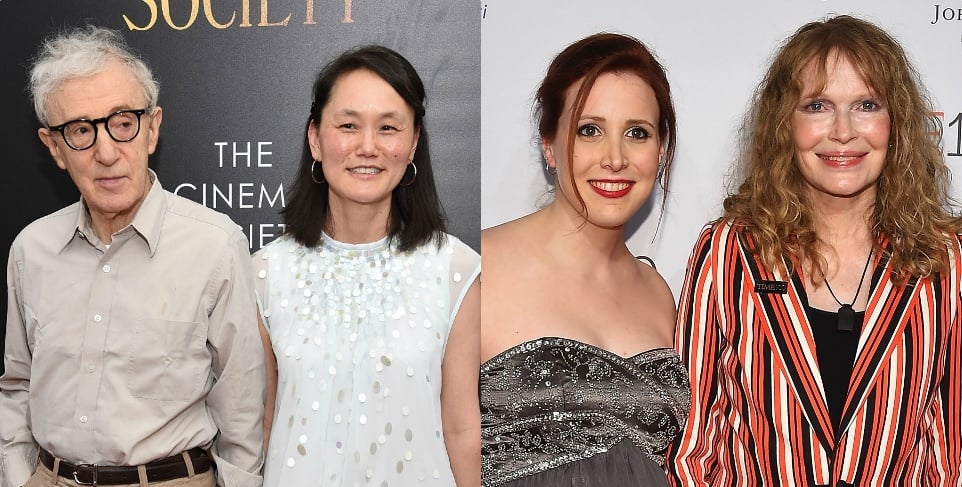 This scandal rocked the world and began inquiries into filmmaker Woody Allen's inappropriate contact with minors. In 1992, actress Mia Farrow learned that Allen, her longtime boyfriend, was having an intimate relationship with her adopted daughter, then 22-year-old Soon-Yi.
Allen's relationship with Soon-Yi had begun in the '80s while he was still in a relationship with Farrow. After Farrow left, Allen and Soon-Yi married, breaking the mother and daughter's relationship forever.
Next: A rocker who struggled to mother
7. Courtney Love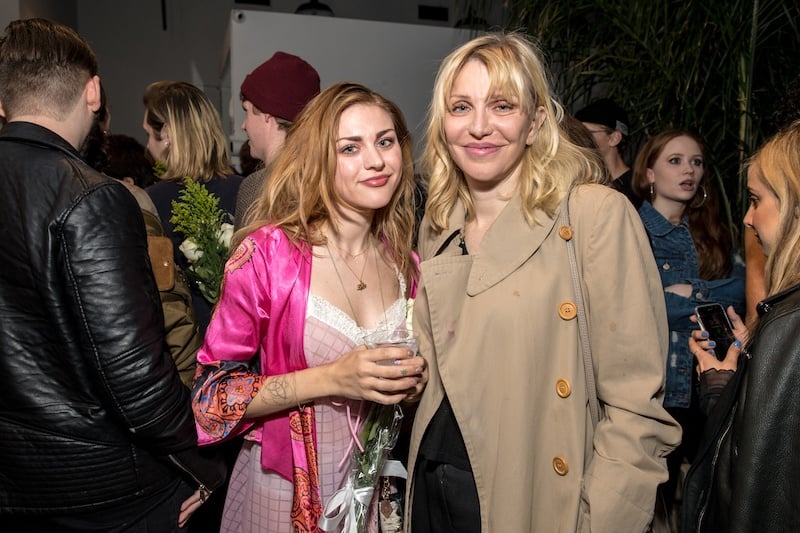 Courtney Love has been open about her struggles with addiction and its effects on her daughter, Frances Bean Cobain. Frances's father, Kurt Cobain, died in 1994, and Love struggled to raise their infant daughter. She lost custody of Frances many times and admitted to doing heroin while pregnant. The pair has tried to mend things over the years, it hasn't stuck.
Next: A dad who only cares about fame
8. Michael Lohan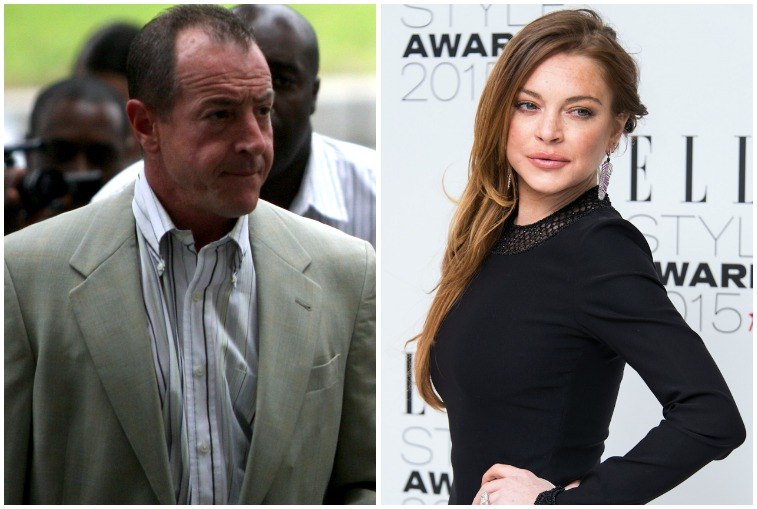 He isn't exactly a star, but Michael Lohan thrust himself into the spotlight via his daughter Lindsay Lohan. Since The Parent Trap actress came onto the scene, her father has been in tabloids many times and contributed to Lindsay's downward spiral. In 2014, on her reality show, Lindsay confronted her father, saying, "I do not want to talk about your two other random f***ing kids."
Next: This actress's daughter chose to escape.
9. Rosie O'Donnell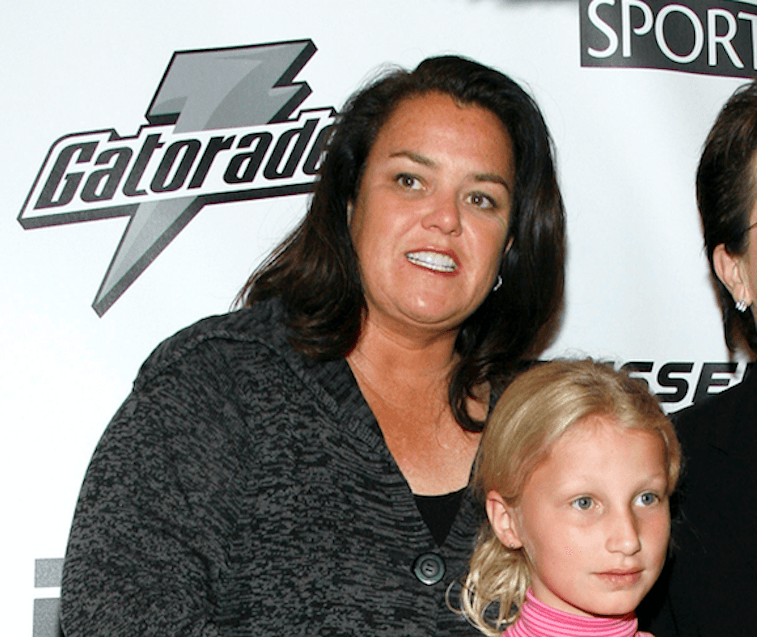 Rosie O'Donnell's estrangement from adopted daughter Chelsea began as a missing person's case. In 2015, O'Donnell begged for help after Chelsea went missing. Found with a man she'd met on Tinder, Chelsea went to live with her birth mother and has no contact with O'Donnell. The comedian believes Chelsea is struggling with a mental illness but hopes to reconcile one day.
Next: A dad who vanished from his kids' lives. 
10. Bill Hudson
Best known for his band, The Hudson Brothers, Bill Hudson was married to Goldie Hawn from 1976-1982. The couple had two children, Oliver and Kate. They divorced shortly after Kate was born, and Bill has had little contact with his kids since. Both Oliver and Kate call their mom's long-time partner, actor Kurt Russell, their dad. They still don't speak to Bill.
Next: A rocker who chose to party over parenting.
11. Steven Tyler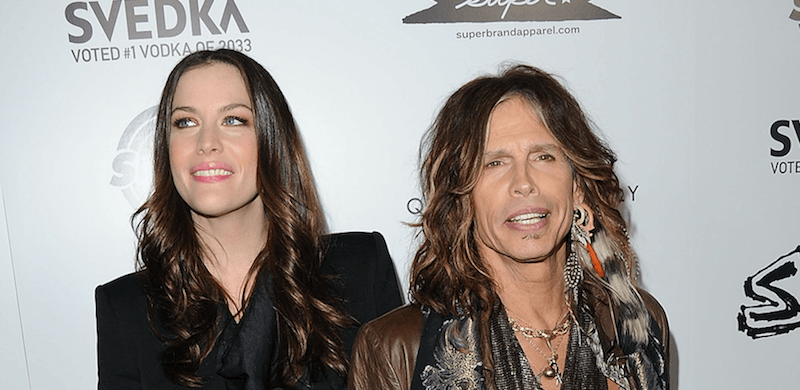 Aerosmith legend Steven Tyler has been a hard partier for most of his life. In fact, his daughter, actress Liv Tyler, didn't know he was her father until she was eight. Though Steven and Liv grew close, their relationship was strained in the late 2000s when the rocker had a drug relapse. Now, the pair has only limited contact.
Next: A dad who follows the rules of tough love.
12. Martin Sheen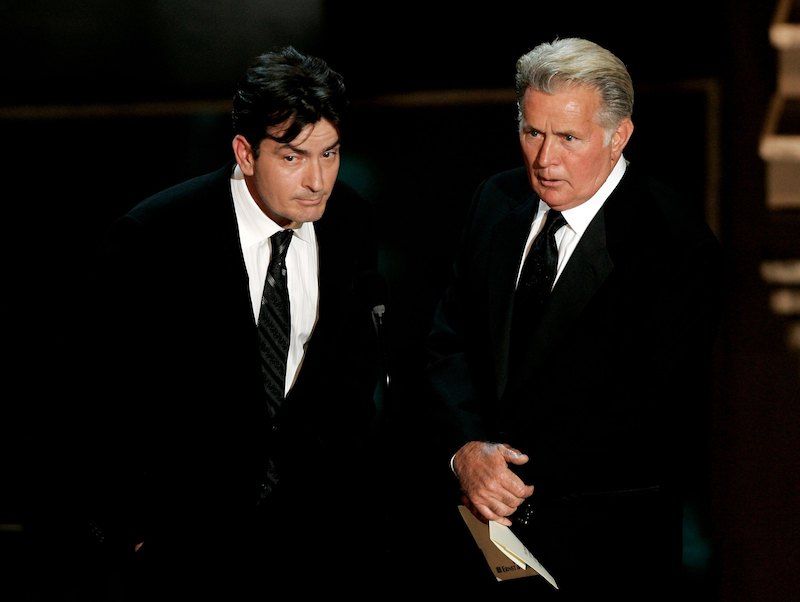 Actor Martin Sheen has four children, Emilio Estevez, Ramón Estevez, Charlie Sheen, and Renée Estevez all of whom are actors. However, the legendary actor's relationship with his youngest son, Two and a Half Men alum Charlie Sheen has been strained for years.
The younger Sheen has struggled with addiction, and his father has publically commented on his erratic behavior saying, "He's not a kid. Emotionally, he still is. Because when you're addicted, you don't grow emotionally. So when you get clean and sober, you're starting at the moment you started using drugs or alcohol. You're emotionally crippled."
However, in 2015, when the Anger Management actor revealed that he was HIV positive, his father was one of his loudest supporters.
Next: An actress who tried to skirt around the law.
13. Sherri Shephard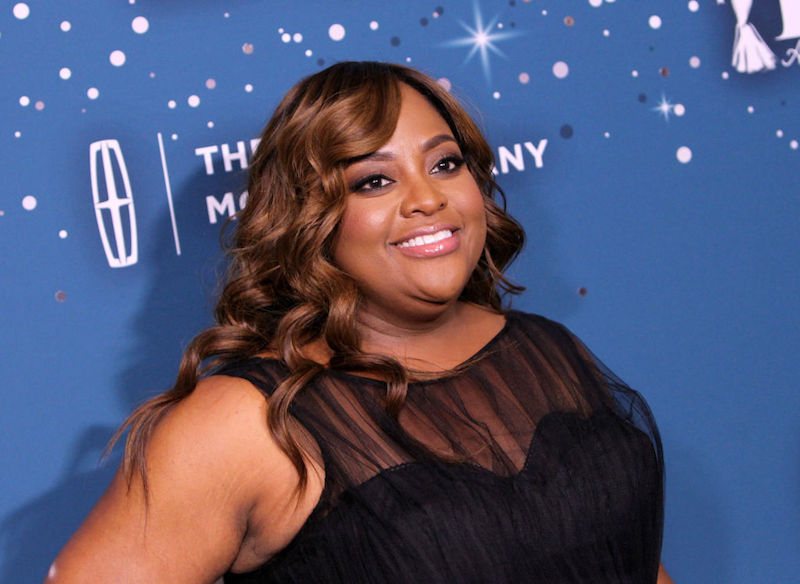 Actress Sherri Shephard had one of the strangest divorce cases we've ever heard of. When the former co-host of The View divorced her ex-husband Lamar Sally, a surrogate was pregnant with the couple's child. Since Shepard was not the biological mother of the child, she tried to turn custody over to Sally and legally remove herself from the child's life.
A judge was not having it. In the end, Shephard was forced to sign the child's birth certificate when it was born, and pay her ex-husband child support.
Next: A mother who began behaving erratically. 
14. Demi Moore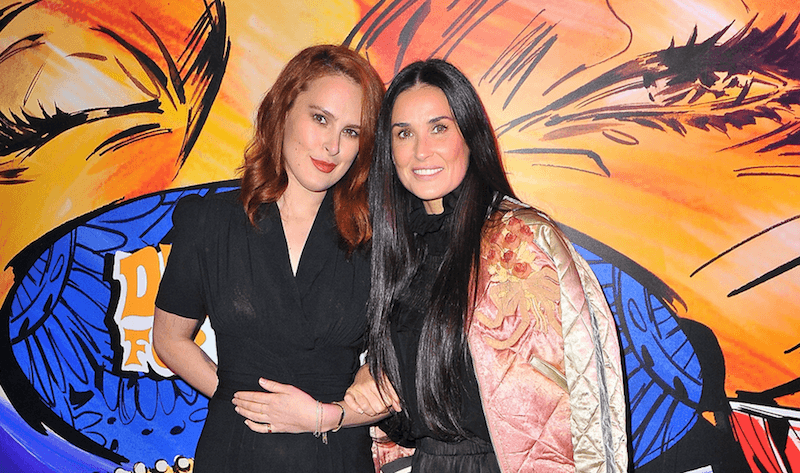 When Demi Moore and Ashton Kutcher divorced in 2013, Moore struggled very publically with the end of her marriage. She began to act erratically which was a bit too much for her daughter, Rumor Willis, to deal with. Willis stepped away from her mother while she worked through her issues for a bit, but luckily, they seem to have mended their relationship since then.
Next: A rapper who refuses to acknowledge his son.
15. 50 Cent
Rapper 50 Cent is no stranger to public feuds. In 2013, the musician and his oldest son, Marquise Jackson gotta into a bitter and public spat stemming from something very minor. Apparently, Marquise failed to open the door for his father. As a result, the Power executive producer went on a rant saying, "I will have nothing to do with you. Don't text me ever again." To this day, the hip-hop mogul doesn't acknowledge Marquise.
Follow Aramide Tinubu on Twitter @midnightrami.
Read more: All the Child Stars Who Sued Their Parents
Check out The Cheat Sheet on Facebook!