10 Famous Singers Who Can't Dance
Singers tend to do more than just sing. Many start off writing songs, and then go into dancing. Music and dancing go hand in hand, yet they are completely different skills. Some of the best performers in the world are able to do both. Beyoncé, Michael Jackson, and Elvis Presley are all considered great performers because of what they have done for dance and music. But then there are those artists who are talented vocally, but not in the dance department.
Some singers have shown off their dance moves in music videos and have been outed as bad dancers. Others just don't care and awkwardly dance at award shows when they are feeling the music. Then there are those who bravely appeared in dance competitions and lost hard. So which singers can't dance? These 10 should stick to singing and let their backup dancers do the work.
1. Taylor Swift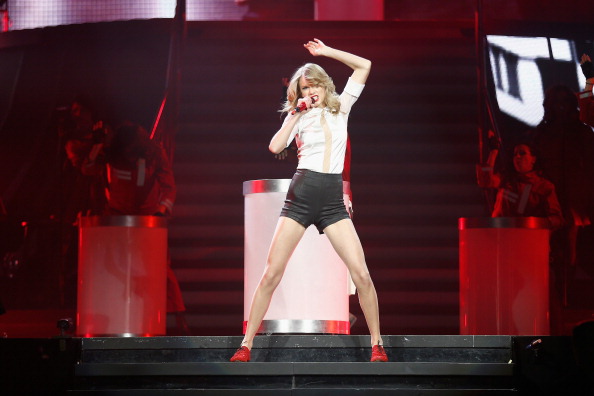 The secret behind the pop star's success is that she markets herself as being relatable. A big part of that involves her fearlessly dancing in her music videos and among the audience at awards shows even though she doesn't have much rhythm. Her dancing is so bad and infamous that fans made a Tumblr called Awkward Taylor Swift Dancing to catch her in all of her glory.
During an interview she was asked about her tendency to dance during awards shows. It looks like she just doesn't care to look cool anymore.
"A couple of years ago," explained the pop star on Late Night with Seth Meyers. "I decided, 'No, this is the coolest concert you could ever go to … and I get to be front row and I'm going to dance during this because I feel like it.' Not cause it looks cool — because it doesn't."
2. Rihanna
The artist tends to make music for dancing so this addition to the list maybe a little ironic. But although Rihanna hits get played over and over in clubs, she's not the best at cutting a rug. Rihanna knows how to twerk and wine her hips, but outside of that she doesn't try any other dance moves. Her dancing was also called into question by rapper, Azealia Banks.
"Twigs vogues way better than this. This looks reaaaaaaaaaaaaly bad," commented the rapper on a video of Rihanna dancing. The comment was later deleted. However, she later doubled down on her opinion. "It saddens me to see someone with such a huge platform just be so lazy and complacent with their craft. Just lifting styles off of other girls' backs without even putting the proper love or energy into it. Vogue is an art and it should be respected as such. It should not be used in some fake way to make yourself seem cultured."
3. Sean Combs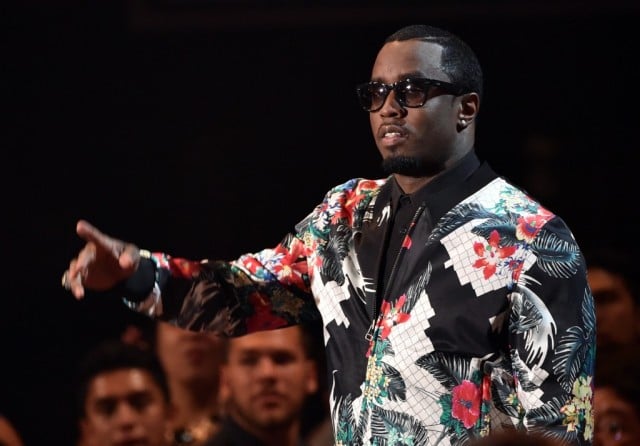 It's been a while since he came out with music, but the rapper's dance moves leave something to be desired. In his music videos he usually busts them out, but they look more like freestyle than choreographed moves. He is usually jumping around and doing something doing awkward with his hands. It looks like others have also noticed his weird dancing because there is a compilation video on YouTube called "P.Diddy Dance Compilation 'Diddy Bop.'"

4. Bono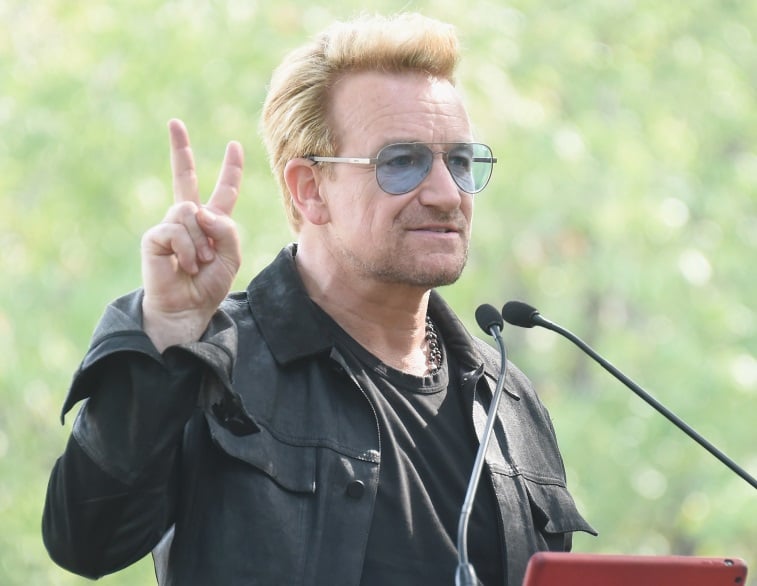 The lead singer of U2 loves belting out his songs and showing off his moves. However, the latter isn't that impressive. When the singer decides to dance it usually involves him raising one hand up to the sky and half-halfheartedly moving around. There are several videos on YouTube catching him in action. Next to lively dancers, the singer tends to look very stiff.

5. Lorde
The New Zealand singer has a somewhat spooky sound with her low and monotone voice. But she has much scarier dance moves! The singer isn't really into choreography so when she does dance she is definitely freestyling. This involves weird crouching and hand movements like she is sneaking up on someone. She also has a behind the scenes video on YouTube called "Lorde's Weird Dance Moves For Much Music Video Awards" to prove it.

6. Redfoo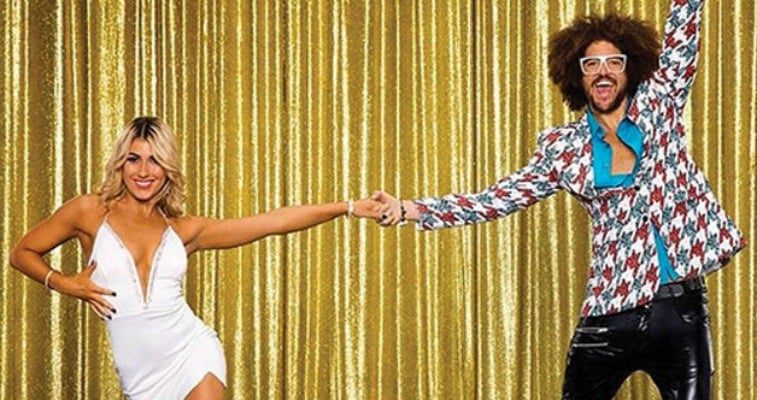 Redfoo is half of the hip-hop group, LMFAO, which releases a lot of dance music. But the musician himself is not that great on the dance floor. He actually went on Dancing with the Stars in Season 13. However, he was so bad that he was the first to be eliminated with his partner, Emma Slater.
Although the rapper goes crazy with his fashion, he was serious about wanting to take it all home on the show. "I don't think anybody really knows how bad I want this," he said according to Daily Mail. "They see the 'fro, they see the glasses and all this stuff – but I am serious." He then continued, "When I saw those scores it lit a fire under me, and it said, 'Boy you better get your butt into gear. I wanna be here 'til the end.'"

7. Master P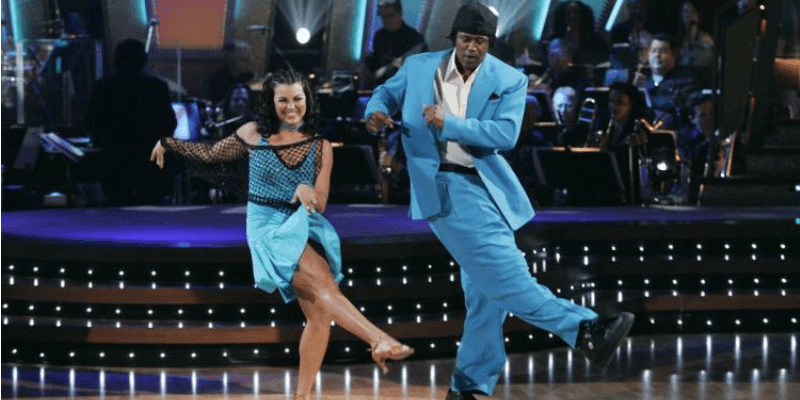 The rapper appeared on Dancing with the Stars, but it didn't go over well. He got some of the lowest scores in the show's history. "I know people were going to make fun of me and laugh," the rapper said according to the NY Daily News, "but I say it's worth it because I wanted to make sure that we brought that light and hopefully bring some of the people back together. And it worked."
8. Miley Cyrus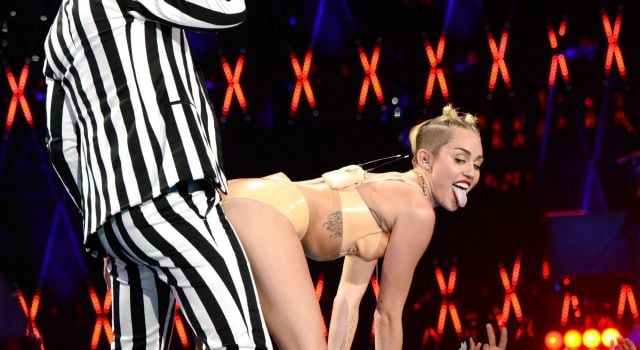 The singer went from Disney choreography to twerking, but none of it went over well. Even Cher made headlines for criticizing her dancing at the VMAs with Robin Thicke. "It just wasn't done well," she told USA Today "She can't dance, her body looked like hell, the song wasn't great, one cheek was hanging out."
9. Mariah Carey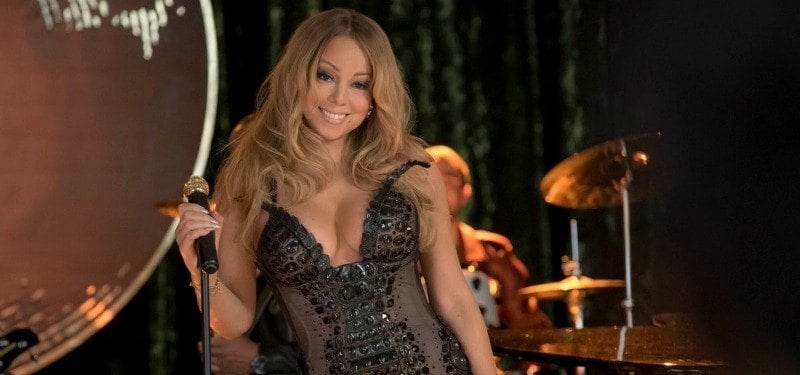 The diva is known for her high notes, but not exactly her dancing skills. However, she does usually have a great team of backup dancers. Usually her choreography relies on one of the dancers to lift her up at some point. But dancing can't be everyone's strength.
10. Michael Bolton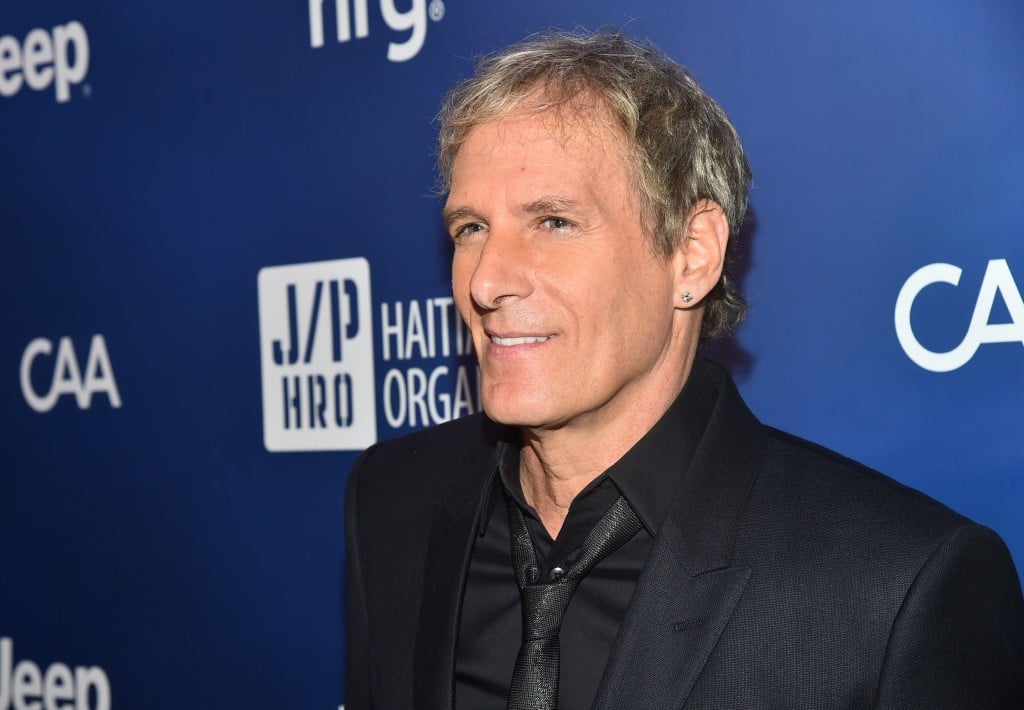 The singer and songwriter also tried on his dancing shoes for Dancing with the Stars. However, it was a giant fail considering Bruno Tonioli said that his jive was the worst he's seen all 11 years on the show. Bolton didn't take this criticism lightly. "I was disappointed with Bruno — to me, he let everybody down," he said on Good Morning America. "My mom was there, she's 90, she flew down to see the show … and I just didn't expect that level of disrespect from him."
Follow Nicole Weaver on Twitter @nikkibernice
Check out Entertainment Cheat Sheet on Facebook!