Here's What 'Queer Eye' Fans Are Saying About The Mini-Series, 'Queer Eye: We're In Japan!'
After what felt like forever, the Fab Five is back with another inspirational and emotional season of their Netflix original series. Can you believe? These episodes of Queer Eye have a special twist, as Karamo Brown, Tan France, Jonathan Van Ness, Bobby Berk, and Antoni Porowski traveled overseas to Japan. What are fans saying about Queer Eye: We're in Japan? Learn more here.
This article contains minor spoilers from Queer Eye: We're in Japan!
Netflix premiered their 'Queer Eye' mini-series, entitled, 'Queer Eye: We're in Japan!'
Originally premiering in 2018, Queer Eye is already about 40 episodes strong. The reality series won multiple Primetime Emmy Awards and earned praise from fans across the globe. On Nov. 1, 2019, Netflix released four new episodes of Queer Eye. However, this special season takes place throughout Japan, spreading messages of self-love and positivity overseas.
These episodes follow a similar format to previous seasons. However, there's an added layer of fun with a few new characters added to the cast. That includes Kiko Mizuhara and Naomi Watanabe. During an interview with Deadline, Fab Five member Antoni Porowski discussed his experience prior to the season's premiere.
"The only thing that we are allowed to say about Japan—legally, I'm pretty sure—is that it's going to be really cute," Antoni Porowski said. "Honestly, going in, I thought it was going to be a real challenge with the language barrier. We had a translator, which definitely made our job as hosts a lot easier, but what was really touching was that there was the lag in which the translator would basically switch from Japanese to English or vice versa, and you could see what we were saying hit our heroes. It had a slightly delayed reaction, but it forced that connection to really hit hard—and again, it was just a testament to the universality of this show, and the message that we try to carry forth in every single episode."
'Queer Eye' fans welcomed this mini-series with open arms
Once this special season of Netflix's Queer Eye premiered, fans took to social media, spreading their love for the Fab Five and their journey. Some mentioned the heroes showcased during these episodes and shared their own stories.
"Watched Kan's episode and that was some really awesome encouragement in this episode. As a baby queer myself, I relate to his struggles to live out and proud. Happy for his longtime relationship with his cute [boyfriend,] too," said one Twitter user.
"Just going through the first episode, had to stop to let you know how thankful I am for all your love and the joy you brought for this brave, beautiful nurse. Blessings," another Twitter user wrote.
After Queer Eye shared a video of their translator, fans shared their love for the crew that works behind-the-scenes on the reality series. One Twitter user said, "This is the most adorable video. Kudos to you for being generous with recognition to people who play such important roles behind the camera. Can't wait to watch the new season!"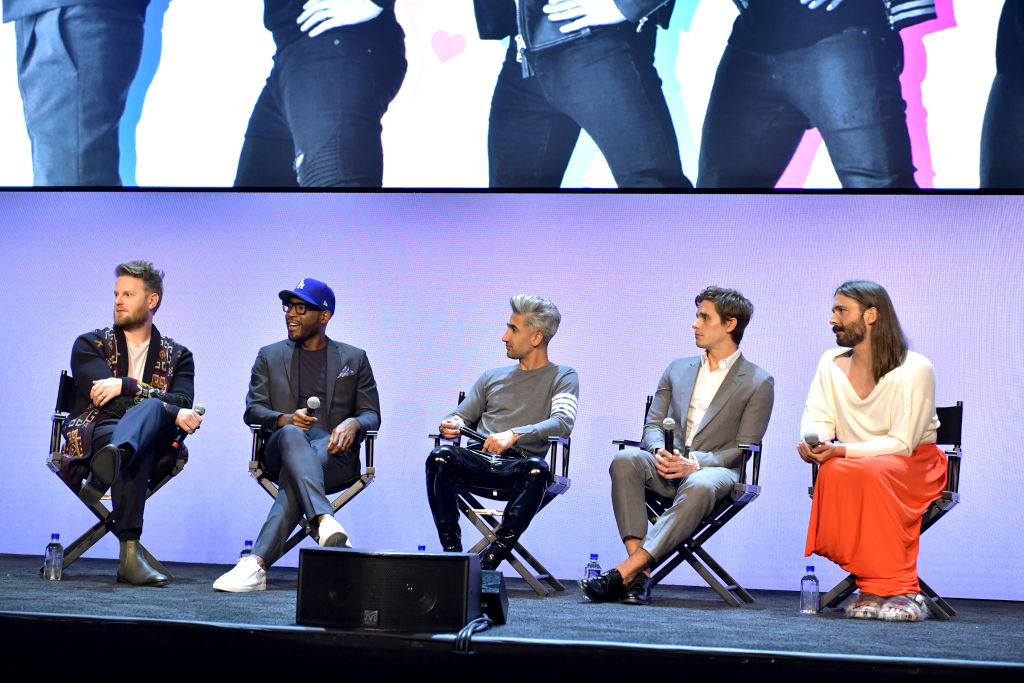 When does the next season of Netflix's 'Queer Eye' come out?
With only four episodes in this special series, fans are already wondering when the next season of Queer Eye will premiere. There is no official premiere date for the fifth season of Netflix's original series. However, the show's official Instagram confirmed that this upcoming season will take place in the City of Brotherly Love, Philadelphia.
Episodes of Queer Eye and Queer Eye: We're in Japan are available for streaming on Netflix.