Fans Reactions to Taylor Swift's 'London Boy' And All of the Locations Named
Now that you're familiar with Taylor Swift's latest singles, and have had time to listen to her new album, it's time to talk about the other songs from Lover. One track that has been oft-discussed is that of "London Boy." Here's a look at what fans are saying. 
Taylor Swit's new album 'Lover' is out now
On Aug. 23, 2019, Swift released her seventh album Lover. The 18-track masterpiece has brought with it a brand new era of the artist (as all of her albums do). Though there are, of course, a few ballads, like the romantic title track or the devastating "Someday You'll Get Better" about her mother's cancer, much of the album is a happy deviation from the darker Reputation.
Among those shiny pop tracks is "London Boy." While there's plenty of speculation as to the subject of other songs like "Miss Americana and the Heartbreak Prince," "London Boy" is an obvious ode to her time spent with her current beau, actor Joe Alwyn, who was born and raised in the U.K. city. 
In the song, 'London Boy,' she lists a lot of locations in the city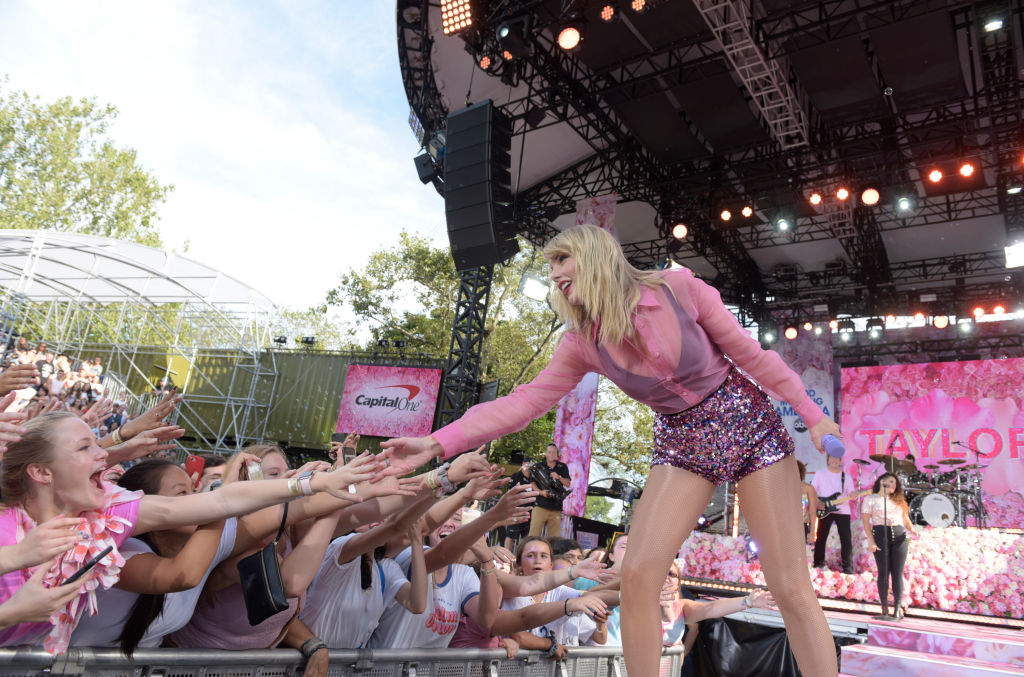 Swift is, ostensibly, an all-American girl. She acknowledges this in her track "London Boy," which begins with a verse in which she talks about Motown, Los Angeles, and her upbringing in Pennsylvania and Tennessee. But, she points out that now, she's a London girl through and through, given her relationship with Alwyn.
When we say there are a lot of locations listed, we're not joking. Swift talks about Camden Market, Highgate, the West End, Brixton, Shoreditch, Hackney, Bond Street, SoHo, and Palm Street. If you don't know much about those places, don't worry, Swifties: Your fellow Brits have you covered.
Locals are unsure how she covers so much ground
Though Swift never explicitly says she manages to fit in all of the different locations mentioned in one day, she does sort of imply is by naming various times of the day. And for someone who likely has a driver with them at all times, this is feasible. But as one Twitter user points out, taking public transit, as most Londoners do, would make this a very difficult feat.
Of course, because this is the internet, another Twitter user even took the time to work out how long each of these proposed commutes would take. The total time in quite a few hours, which actually isn't quite as bad as one might expect. However, the point stands: No one is taking the Tube to all of those locales. It's just not happening. 
Some are unsure she's even been to all of these places
Here's the thing: It's hard to deny that Swift has to be a little bit out of touch with the common man's experiences. She touches on things like going to the pub to watch rugby and hearing Alwyn's stories from university, which all have probably happened. But the issue here is that when she tries to sound like everyone else, audiences have a hard time buying it.

This is encapsulated perfectly with the above tweet. Swift wrote "London Boy" as an extremely wealthy visitor to a city she's now familiar with, but really only knows as a member of a different class. Juxtaposing that with Estelle's 2008 song "American Boy," about the reverse experience, shows that the singer/rapper wrote her song as someone who was only just getting started in her career — and, therefore, is a bit more relatable.