Fans Accuse Farrah Abraham of Lying On Her Recent Instagram Post
Farrah Abraham has gotten a lot of criticism ever since she became a reality television star. It seems that everything she posts to social media ends up filled with negative comments. And her most recent post showing off a brand new car took some serious heat from fans. Why? Because Abraham reportedly misled fans about purchasing the new car.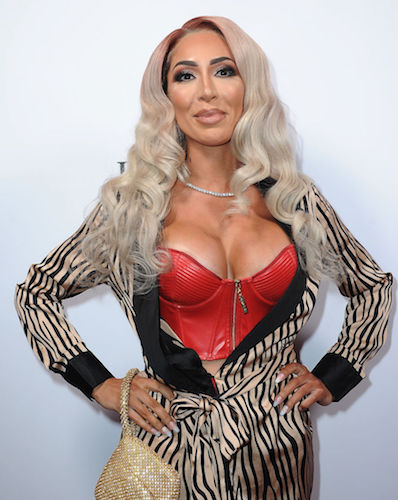 Abraham takes a lot of heat for her Instagram photos
The former Teen Mom star has made quite a name for herself on social media — and that isn't necessarily a good thing. Abraham has posted inappropriate photos of herself to social media, some where she is completely naked (though covered). Her 10-year-old daughter, Sophia, also has an Instagram account, and she follows her mother. Fans have given Abraham a hard time on her photos because it's obvious that her daughter can see what she's posting. Fans also think Abraham is using her daughter's Instagram page to promote the idea that she is a good parent.
People suggest she's a bad influence on her daughter
Knowing that Abraham allows her daughter to see the photos has some fans thinking she won't be winning Mother of the Year any time soon. The photos she subjects her daughter to are very explicit and fans think it's setting a bad example for someone so young. Plus, when Sophia posted about her father's birthday, she included an image of the newspaper article that discussed the alcohol being consumed by others in the car (though Derek Underwood, Sophia's dad, had a blood-alcohol level that was below the legal limit at the time of the accident). Fans thought it was far too soon for a 10-year-old to learn those types of details about her father's death.
Abraham's most recent Instagram post reportedly misled fans about a new Porsche
The photos Sophia sees on her mother's account aren't the only reason Teen Mom fans are bashing her on social media. Abraham recently posted a video of herself standing next to a brand new Porsche, along with a video of the Porsche being driven out of the doors of the dealership's showroom. It insinuated to fans that Abraham had purchased the car for herself, though one fan reports that this wasn't the case.
"I feel so bad for people who have to lie on IG to make people think they're famous or rich or even happy," the user commented. "You don't own this car. It was an event at Woodland Hills Porsche to showcase the cars and hopefully sell some. But you didn't buy any…. Just pretending you did to flex for the gram." Other users weren't convinced Abraham owns the car, either. "… Literally says #ad," one user wrote. Abraham didn't reply to any of the criticizing comments.
Some think the former reality star doesn't have as much money as it seems
Now that Abraham is no longer a part of Teen Mom, fans don't think she has as much money as she wants us to believe. Teen Mom was her main source of income, along with her adult films, though it doesn't appear that she has starred in any adult films recently. Abraham likely gets paid for Instagram posts and does have a web show, though it's unclear how much money she makes from both of those endeavors. Fans think the reality star is putting up a front on social media to make it seem as though she is wealthier than she is.
Check out Showbiz Cheat Sheet on Facebook!