Fans Accuse Khloe Kardashian of Photoshopping Her Face In Latest Instagram Photos With True
Khloe Kardashian posted the most adorable photos of herself with daughter True and, while fans love the sweet moment she shared on Instagram, some people can't get over how unrecognizable the reality star looks. Did she Photoshop her face in the pics?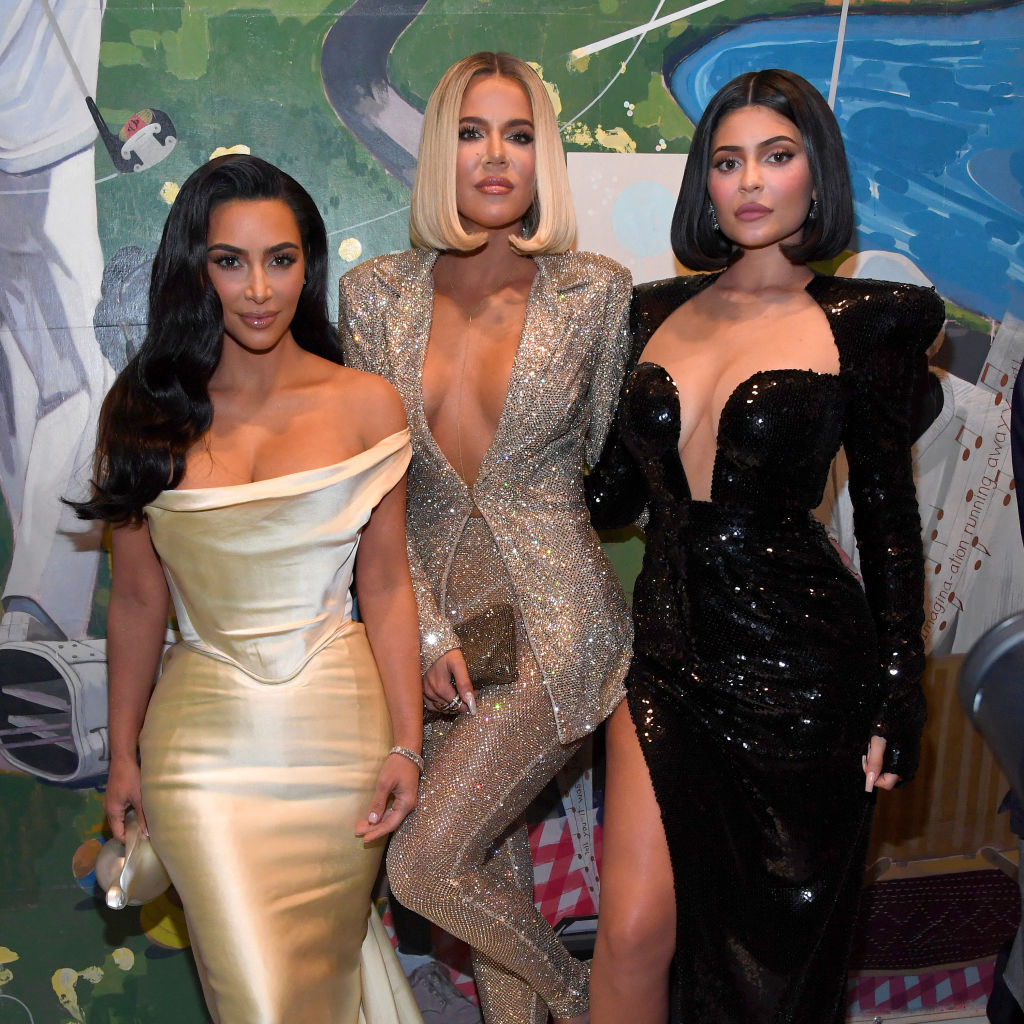 Kardashian's critics have taken aim before
Kardashian's followers thought she looked like she had a "whole new face" in a Sept. 30 Instagram post that she captioned "Happy Monday."
Kardashian turned off the comments on the post, but her critics took to Twitter to discuss her changed appearance, with comments like "please stop messing with your face! You are so beautiful already. Always have been!! No more fillers" and asking "what has @khloekardashian done to her face?"
Kardashian comes under fire again
Fans slammed Kardashian's look yet again in her recent Instagram post of pics with daughter True, believing she edited her face again.
In the series of photos, Khloe and True snuggle up together in matching mother-daughter Skims loungewear, courtesy of Kim Kardashian. She captioned it: "Me and my bunny."
Her critics once again had plenty to say, leaving comments such as: "You expect me to believe that's Khloe??" and another noting: "Who is that with True? Khloe's whole face changed!"
Others pointed out that she looked very different, with one person asking, "What has happened to your face?! You are completely unrecognizable!"
Does Khloe edit her face in pics?
The Instagram account Celebface previously claimed that Kardashian edits her face in photos with the app FaceTune.
The account posted side-by-side comparisons photos that showed how she typically looks, versus the photos she posts on social media.
The post noted: "Khloe Kardashian: Instagram/In person Facetune or not? Remember, you can't Facetune your energy… but you can always Facetune your face."
At the time, people left comments like: "She looks like another person in Instagram. So sad" and "It always seems like there's something just not quite right with her face… and it's because she's edited it and it makes it unnatural."
Another commenter pointed out that there's no harm in a bit of editing, noting: "why do u all care if she does or doesn't facetune?? If this is what she does to make herself feel better about posting a pic, then let her do it. Why attack someone that clearly has esteem issues??"
Is it just makeup?
During a makeup tutorial Kardashian did in July, she demonstrated how applying contouring to her nose makes her look "crazy."
She noted during the video: "One of my favorite things is nose contour. But this does stress me out a little bit. In person and how cameras reflect and light, everything looks different, so sometimes I will contour my nose and in real life I think I look so good and then in some photos I look crazy!"
She then demonstrated the way she achieves a slimmer looking nose by drawing lines along the sides from the eyebrow downward, in what she called "nose contour for dummies."