Fans Already Named Their Pick for 'Jeopardy! The Greatest of All Time' Showdown
"Who is the greatest Jeopardy champ of all time, Alex?"
That's the question on the minds of millions of Jeopardy fans as the game show prepares a showdown between three of its greatest champions: Ken Jennings, Brad Rutter, and James Holzhauer.
The show will pit the three brains against each other in a January game that host Alex Trebek calls "the Jeopardy match-up of all time." 
Fans online have selected their favorites, and while each has his supporters, the odds seem to be in Holzhauer's favor.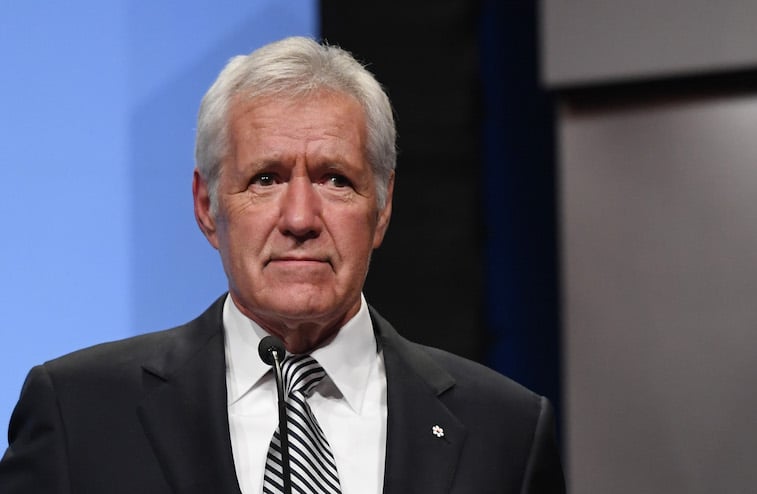 Who is James Holzhauer?
It's interesting that fans gravitate to Holzhauer, because as far as statistics go, he comes in a pretty clear third place. On Wikipedia's ranking of the top game-show winners, Holzhauer comes in a relatively distant third, with $2.7 million versus Jennings' $4.2 million and Rutter's $4.9 million.
Holzhauer won $2,464,216 in his 33-episode run on t in 2019, and that was only less than $59,000 short of Jennings' record for regular winnings on that show. Holzhauer also  won the 2019 Tournament of Champions' $250,000 grand prize.
His other game show winnings include  $58,333.33 in 2014 on The Chase, which was one-third of a $175,000 jackpot split between his three-person team.
One YouTube commenter, who sounds like someone who has watched a lot of Jeopardy, said:
"James actually has an understanding of how the analytics of Jeopardy work, he tries to take the big clues and Daily Doubles off the board so that his opponents can't use them and that he can easily come back if he misses them, or so that he can build a large enough lead to effectively run away with it. James is gonna force Ken and Brad (though more so Brad as he's the =safer player) out of their comfort zone and I can't wait to see it."
Another commenter chimed in with "Go, James! You conquered ToC (Tournament of Champions), now beat Ken and Brad!"
Who is Ken Jennings?
Jennings, while coming in second in the overall winnings tally, is debatably the best-known of the three champions because of the record he does still hold: the longest winning streak in Jeopardy history. That streak began in June 2004 and lasted through November of that year, an eye-popping five months, in which he won more than 70 consecutive games.
To put that in perspective, before Jennings' streak, contestants were limited to five consecutive wins. His streak got so much attention that it actually boosted the ratings of Jeopardy 20 percent, pulling it ahead of another long-running game-show, Wheel of Fortune.
Some fans on YouTube seem to be actively rooting against Jennings, with one saying, "Ken Jennings already has PTSD from (losing to Brad) Rutter and now he has to do it again."
Who is Brad Rutter?
Finally, we have Rutter, who numbers-wise is the reigning Jeopardy champ, with his $4.8 million, which he won beginning in 2000. He also bears the unusual distinction of being a game show host himself, having hosted InQuizitive, a broadcast quiz show for high school students that played on local TV.
Rutter is also known for having defeated Jennings in the 2005 Ultimate Tournament of Champions, which put him over the top to become the record Jeopardy winner. One of the YouTube commenters even gave Rutter a backhanded compliment, saying, "Brad has always been my favorite Jeopardy player but I don't mind James beating him."
But one other person said, "Don't underestimate Brad … The thing about Brad is that he's good at improving his skills and adapting to newer styles of play. James certainly has a reflex advantage given his younger age, but it really should not come off as too surprising if Brad beats him or at least makes the game competitive with him."
We'll see what happens in January. Cue the theme now.