Why Fans Are Accusing Khloé Kardashian of Photoshopping Baby True
Fans love to ogle the photos of the Kardashian clan and their babies, and the family is used to posting things on social media and receiving praise and criticism. Yet, they still soldier on.
But the latest batch of selfies featuring Khloé Kardashian and daughter True have fans wondering if the mom is being honest and true in the pics.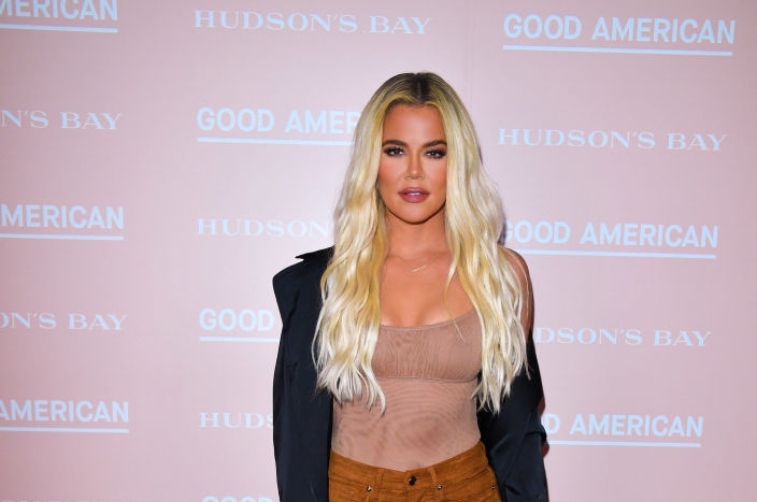 Fans think Khloé Kardashian is using photo trickery
On Oct. 12, Kardashian posted a series of photos with her little girl on Instagram, and mixed in with the heart emojis and compliments calling them "adorable," were questions about the genuineness of the snaps.
The 35-year-old captioned the pictures of her and 18-month-old True with the words: "Until the end of time, it's you and I," but some were quick to pick them apart.
Fans are flat out accusing the reality star of photoshopping True's eyes. They believe Kardashian edited the tot's eyes to change their color from brown to blue. One fan asked, "Yeah, why is she giving her child blue eyes," while another called True's eyes "terrifying": "Are these edited eyes not the most terrifying thing you've ever seen?"
Two of the three pictures make it appear as though True's eyes are a different color, but to be fair, it could just be the lighting. It could be. Either way, the dissenters didn't stop others from showering the mom and daughter with nice words calling them "precious" and "beautiful."
Kardashian has been accused of altering photos in the past
It's not the first time Khloé has been called out over suspicious looking photos in her feed. She's been plagued by rumors of facial alteration based on her Instagram photos, with the most recent accusation making the viral rounds this past summer.
Back in August, fans said she looked unrecognizable in a snap they deemed to be an example of "too much Photoshop." Cosmopolitan points out that it led to the Kardashian shutting down her IG comments after the backlash.
She was trolled heavily and passionately about the pic, with some saying it wasn't her at all. Commenters dragged her saying she looked like CGI, and that her appearance was courtesy of the Facetune app. That's in addition to speculation that she'd gotten a nose job.
She's been suspected of Facetuning True in the past
Last year, Kardashian watchers homed in on a photo of a then 5-month-old True with her mom, and it seemed to them that something was off. Eagle-eyed fans of Facetune and Kardashian agreed among themselves that she used the app to whihten the baby's eyes and smooth out her skin. She again turned off the comments on the pictures after being trolled for it.
This time, rather than rushing to use Photoshop or Facetune, Kardashian could've tapped into the power of one of many IG filters such as Iris Radiance. There are others out there that enable you to edit your eye color, but fans would still want to know why she opted to do that on a baby.
The Kardashians do love their filters, but that doesn't mean they'll always cop to using one, regardless of what fans believe.