Fans Are Calling out Jennifer Lopez and Shakira for Not Honoring Kobe Bryant During Their Super Bowl 2020 Halftime Show
Jennifer Lopez and Shakira may have nailed their entire Super Bowl LIV Halftime Show performance but allegedly fell short doing the one thing fans were looking forward to — paying tribute to the late Kobe Bryant.
Their upbeat and energetic performance appeared to have not included the commendation they had planned for the NBA legend, who was tragically killed in a helicopter crash a week prior.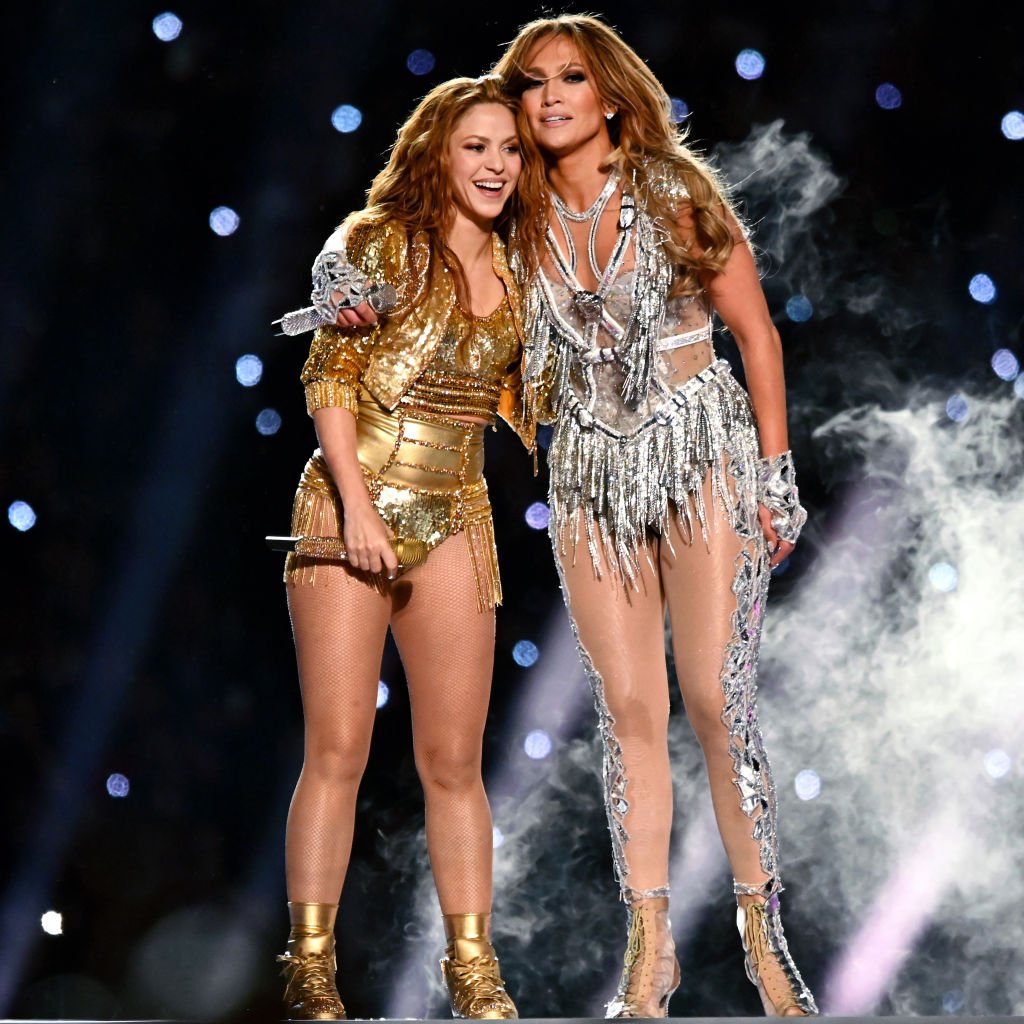 Since many are certain the pop stars didn't fulfill everything they promised during their performance, fans are, of course, heated and have been calling out the singers for going against their word.
The singers claimed they had a tribute planned for Bryant
While some fans are still be raving over J. Lo and Shakira's Super Bowl Halftime Show performance, others are outraged that the global superstars failed to pay tribute to Bryant during their 12-minute set.
The Latin powerhouses took the stage during the biggest sporting event of the year to give a performance many are calling "electrifying" and "one of the best Super Bowl Halftime Shows" to ever grace our televisions.
Although their dazzling showcase was everything many of us wanted and more, some fans were convinced the performance didn't feature a tribute for Bryant, which both women promised during a pre-show press conference on Jan. 30.
"We'll all be remembering Kobe on Sunday and celebrating life and diversity in this country," the "Hips Don't Lie" singer said at the time. "I'm sure he'd be very proud to see the message we are trying to convey on stage that day."
Following J. Lo and Shakira's set on Feb. 2, a few fans took to Twitter to call out the singers for not living up to their promise of paying homage to one of the greatest NBA players of all time.
"So Jennifer Lopez and Shakira used that they were doing a tribute to Kobe Bryant as an excuse to get their views up during the halftime show not only that but then they proceeded to do NO Kobe Bryant tribute like they said they would…but are we surprised?" one person tweeted.
"Sooooo the Kobe Bryant Superbowl halftime tribute…. what channel was that on? @jlo @shakira y'all coming back on??" someone else wrote.
Some are even slamming the NFL seeing as though they have yet to honor Bryant's legacy.
"Literally tho NFL hasn't even done sh*t for Kobe Bryant yet, like I'm still waiting," another Twitter user expressed.
The tribute was a little more subtle than expected
Although many are convinced the tribute for Bryant didn't even happen during this year's Super Bowl Halftime Show, it turns out that J. Lo and Shakira did, in fact, honor his life and legacy during their performance.
According to The Hollywood Reporter, the tribute came toward the end of the performance when Lopez's 11-year-old daughter, Emme, took the stage to perform "Let's Get Loud" alongside her mom.
As the mother-daughter duo sang together, a purple and yellow cross lit up the field, which are the colors of Bryant's longtime basketball team, The Los Angeles Lakers.
Although the tribute was overlooked, J. Lo and Shakira still paid homage to Bryant, who tragically died on Jan. 26 in a helicopter crash along with eight other individuals — including his 13-year-old daughter Gianna.
While the tribute was a little more subtle than others, Lopez and Shakira fulfilled their promise of delivering a "heartfelt" tribute to the NBA legend.
"We have to love people when they're here and not wait," the Hustlers actress said during the press conference. "I think about Vanessa [Bryant] as a mom and losing her best friend and partner and losing her child, you know, how awful that must be for her right now, and I just wanted to send the message and praying God guides her through every moment because she has three more babies to take care of."