Fans Are Convinced Britney Spears Is Being Held Against Her Will In A Psychiatric Facility
Britney Spears has been dealing with a lot these past few weeks.
From receiving news about her father's health crisis to canceling her Las Vegas residency to focus on her family, the singer has had a lot on her plate lately.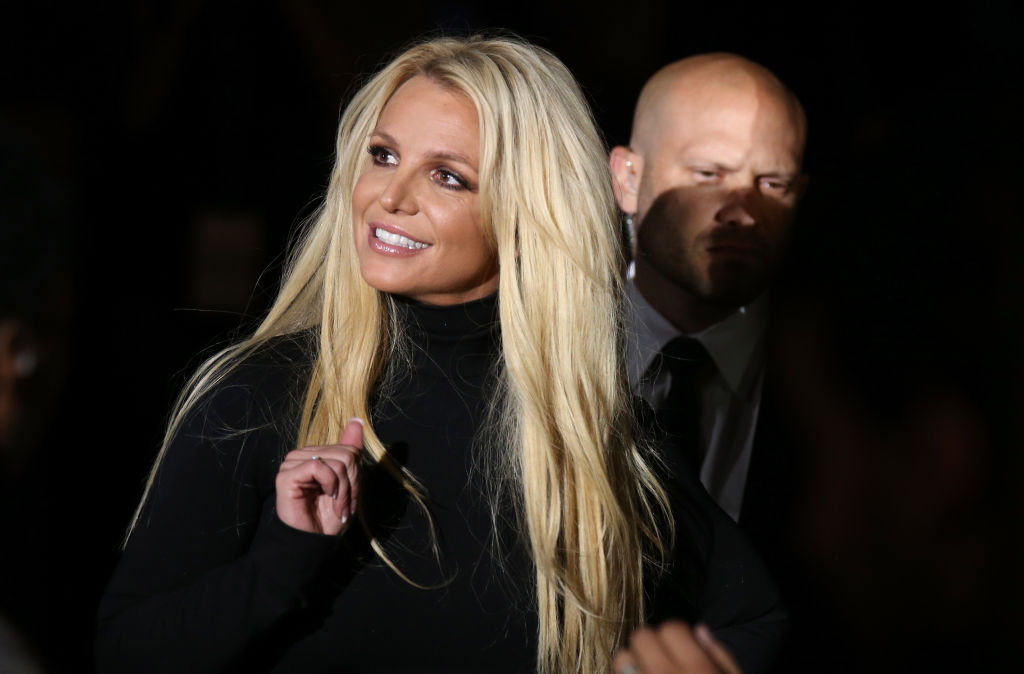 In order to focus on her mental health, Spears decided to check herself into a mental facility, but fans are certain the singer is in distress and are demanding she'd be released.
Fans are concerned over the singer's well-being
When it comes to Britney Spears' loyal fans, they would do anything to show their support for her.
It has been reported that fans have been extremely concerned over Spears' well-being after she checked herself into a mental health institution.
On April 3, it was reported that the pop singer checked herself into a facility after suffering from emotional distress, mainly due to her father's recent health crisis.
At first, it was only believed that Spears' decision to go to the facility was a positive move, but fans are starting to believe that is not the case.
On April 16, a "special emergency" episode of the Spears-centric podcast Britney's Gram raised concern amongst fans after it aired a very cryptic voicemail.
The voicemail was from an anonymous former member of Spears' legal team who revealed that she was being held against her will in a facility since early January, and no one knows when she'll be released.
Though none of this has actually been confirmed, fans are adamant on getting answers when it comes to the well-being of their favorite pop icon.
Many believe Britney was admitted without her approval
Once the anonymous caller shared his claims with the Britney's Gram hosts Barbara Grey and Tess Barker, it was then revealed that Britney Spears could have been admitted into the facility without giving her approval.
Grey and Barker shared that the singer's father currently has a conservatorship held over her, which means he is able to make all of the decisions in regards to her mental health.
According to Law Help, "A conservatorship is a legal arrangement that designates an individual as responsible for another's lifestyle and financial decisions when issues such as mental illness or disability prevent cogent decision-making."
Spears' father, Jamie Spears, has held conservatorship over his daughter since 2008 when the singer was found mentally unfit to hire a lawyer as she was committed to the psychiatric ward and put on 5150 involuntary psychiatric hold.
Due to his conservatorship over his daughter, Jamie Spears is able to make sure Britney stays in the mental facility until he feels she can be released.
#FreeBritney is going viral
The podcast has caught so many people's attention, that it began spreading rapidly through social media.
Fans immediately began using the hashtag #FreeBritney in order to bring awareness to Britney Spears' current situation.
The hashtag was soon being shared so much, that it even garnered the attention of celebrities such as singer/rapper Eve and Real Housewife LuAnn de Lesseps.
Many are certain Britney Spears is actually being held against her will and want her to be released immediately.
Fans have even resorted to protesting outside of City Hall in West Hollywood, demanding the singer's release.
Though the singer was able to leave the mental health facility on April 21 in order to spend Easter with her family, sources reveal that she was only granted a one-day leave.
No one knows how long Britney Spears will stay in the facility, but we hope the singer receives the necessary treatment in order to be released.