Fans Are Dragging Demi Lovato For Showing Her Support For Scooter Braun
There is so much drama going on in the entertainment industry right now, it's a little difficult to keep up with everything.
This past weekend, Taylor Swift dropped an unexpected bombshell by alleging that celebrity manager, Scooter Braun, is "bullying" her by not giving her the rights to her music.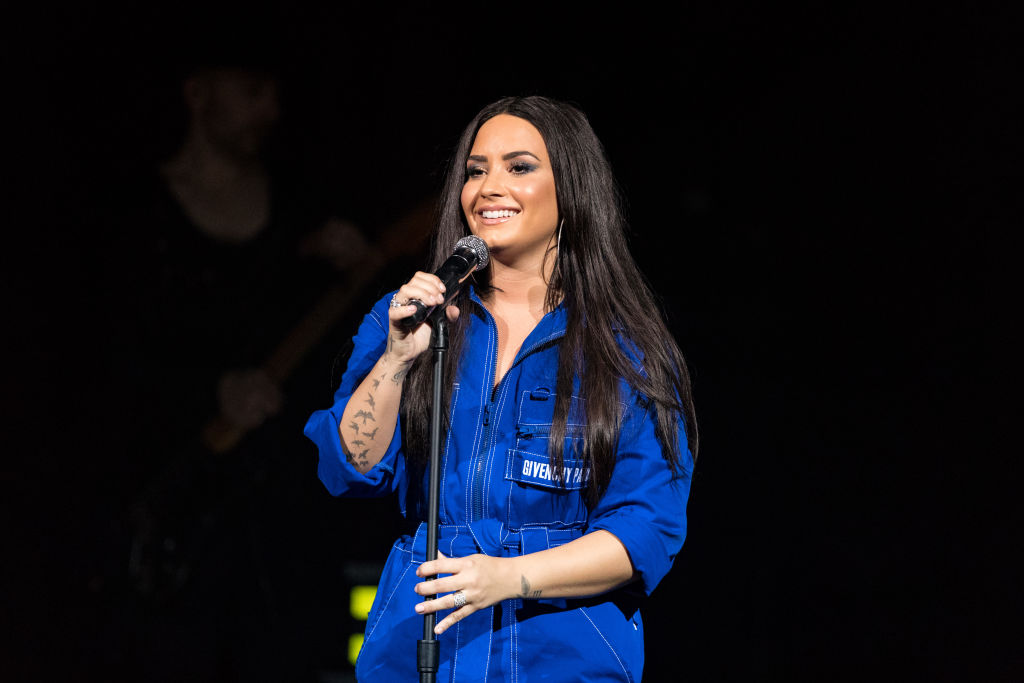 Since revealing this news, fans and celebrities have been taking to social media to share their thoughts on the situation.
Though many are siding with Taylor Swift and going against Braun, others have been coming to the manager's rescue but aren't being commended for doing so.
Many believe that Braun should not hold ownership over Taylor Swift's music
Social media has recently been buzzing with people weighing in on the whole Taylor Swift and Scooter Braun situation.
On June 30, Taylor Swift took to Tumblr to reveal something no one ever saw coming.
The singer shared a lengthy post calling out manager Scooter Braun for allegedly "bullying" her by snatching up the rights to her music. 
Since Braun is the owner of Swift's former record label, Big Machine Records, that makes him the owner of the masters of Swift's first six albums.
According to Swift, Scooter Braun has overlooked her pleas to own her music over the years and has made it difficult to finally break away from his constant "bullying."
"For years I asked, pleaded for a chance to own my work. Instead I was given an opportunity to sign back up to Big Machine Records and 'earn' one album back at a time, one for every new one I turned in. I walked away because I knew once I signed that contract, [Big Machine Records CEO] Scott Borchetta would sell the label, thereby selling me and my future. I had to make the excruciating choice to leave behind my past. Music I wrote on my bedroom floor and videos I dreamed up and paid for from the money I earned playing in bars, then clubs, then arenas, then stadiums," Swift wrote in her post. 
The "ME!" singer then goes into claiming that Braun was part of the bullying she faced with Kim Kardashian and Kanye West, who have publicly called her out for years.
Since sharing her post, many people in the music industry and fellow celebrities have been showing their support for Taylor Swift and urging Braun to relinquish his rights over her music.
Celebrities such as Nicki Minaj, Halsey, Miley Cyrus, Lana Del Rey, Selena Gomez, Rihanna, and Adele have even unfollowed Braun on social media to stand with Swift.
Celebrities standing with Braun are now receiving hate
Though Taylor Swift has her army of Swifties and fellow musicians standing behind her, there are a few people who believe Scooter Braun is the victim in this situation.
Shortly after Swift's Tumblr post went up, Demi Lovato took to her Instagram Stories to essentially stand up for Braun, who is also her manager.
"I have dealt with bad people in this industry and Scooter is not one of them. He's a good man. Personally, I'm grateful he came into my life when he did. Please stop 'dragging' people or bullying them. There's enough hate in this world as it is," Lovato wrote, then adding in a following post, "Y'all can come after me all you want but I'm always gonna stay loyal to my team. I value loyalty more than most people in this world and if my name is gonna be brought into conversations I'm gonna stand up for myself and the ones on my team."
Lovato has even come to Braun's rescue after a few celebrities publicly called him out through social media posts.
After Taylor Swift's bestie and famous YouTuber Todrick Hall shared an Instagram post claiming Braun is homophobic, Demi Lovato replied by claiming that wasn't true.
"Please don't spread information that isn't true because I can guarentee you Scooter isn't. As a member of the LGBTQ+ community myself, he wouldn't have signed me if he was. No hate just trying to clear that up," the singer wrote.
After posting her comment, fans have been dragging Lovato for standing up for someone like Braun.
One follower commented, "@ddlovato stop protecting him. You were saying "woman rights" and what are you doing now? You know he is wrong, you are just supporting him because he is your manager."
While someone else wrote, "This isn't the first or even the second time you've inserted yourself into a Taylor matter that has nothing to do with you. We get it. You don't like her."
So far, Lovato has been faced with a ton of backlash for her comments and hasn't said anything else on the matter.