Fans Are Dragging Miley Cyrus for Problematic Conversation She Had on Instagram Live
Miley Cyrus has once again found herself at the center of social media backlash and fans aren't going easy on her in the slightest.
The singer recently hopped on Instagram Live to give fans a little insight into her thoughts on love and relationships.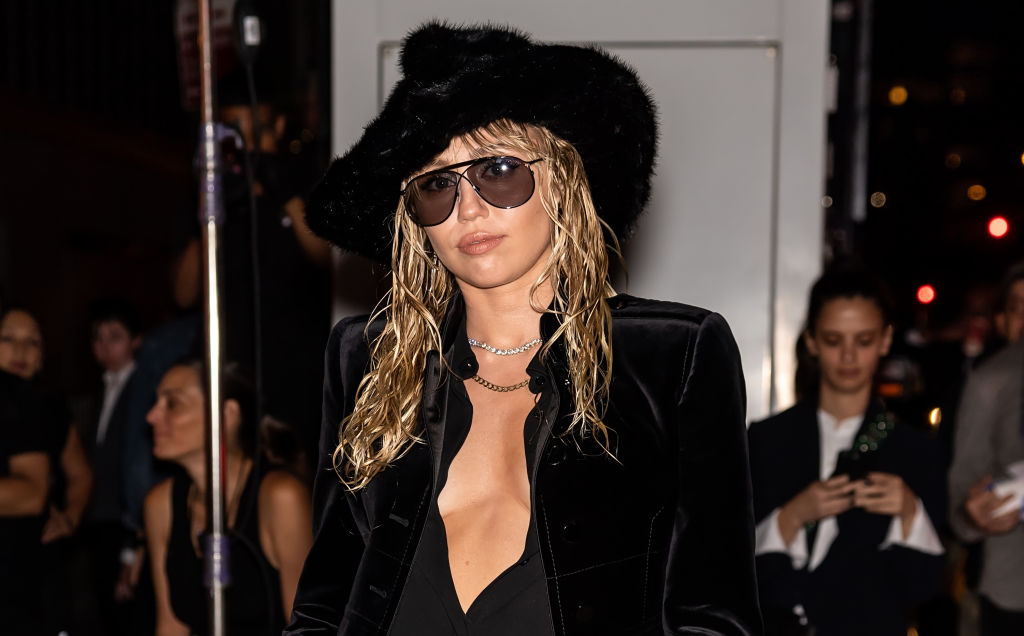 While the conversation was going alright at first, it soon turned problematic when Cyrus brought up the topic of homosexuality.
Cyrus tried to give fans some encouraging advice on finding love
Miley Cyrus just can't seem to help herself when it comes to speaking her mind on social media.
The "Slide Away" singer has caused quite the stir online these last few months and is continuing to rub fans the wrong way when it comes to her posts.
Just last night, Cyrus took to Instagram Live alongside Cody Simpson to have a little heart to heart with fans, but her attempt at being open and honest didn't go over too well.
During the live video, the singer decided to encourage fans not to lose hope when it comes to finding love.
Although the message started out pretty sincere, it soon turned very controversial when Cyrus began talking about homosexuality.
"There are good men out there, guys, don't give up," she said in the video. "You don't have to be gay, there are good people with dicks out there, you've just got to find them. You've got to find a dick that's not a dick, you know what I mean?"
Cyrus then went on to bash her ex-husband, Liam Hemsworth, and the men she previously dated for making her believe that she had to be gay in order to find happiness.
"I always thought I had to be gay, because I thought all guys were evil, but it's not true," she continued. "There are good people out there that just happen to have dicks. I've only ever met one, and he's on this live."
While Cyrus wanted to inspire fans to keep hope of finding love alive, the internet wasn't too pleased with her "gay" comment and are letting her know about it on social media.
Fans were not pleased with her comments
After watching her controversial live video, fans quickly took to Twitter to drag the singer for her insensitive comment about homosexuality.
According to fans, Cyrus was implying that being gay is a personal choice and that it is very easy for a person to just start dating someone of the same sex when the opposite gender disappoints them.
This, of course, didn't sit well with many people and they immediately took to Twitter to call out the singer.
"Comments like that, that imply being gay is a choice, are archaic and damaging. Stop man-shaming your ex for your failed marriage, which I'm sure your wild behavior contributed to, also," one person tweeted.
"@MileyCyrus Maybe YOU don't "have" to be gay, but for those of us who are, it isn't a choice. Very ignorant Choice of words from a generally wise person," another user expressed.
"Miley cyrus saying "you don't have to be gay cause there's good guys out there" has pissed me off beyond belief like????" someone else wrote.
The online backlash is still taking place and many fans really want Cyrus to clarify whether or not she meant what she said.
*Update*
Cyrus has taken to Twitter to finally set the record straight about her "you don't have to be gay" comments.
"I was talking sh*t about sucky guys, but let me be clear, YOU don't CHOOSE your sexuality. You are born as you are," she tweeted. "It has always been my priority to protect the LGBTQ community I am a part of. Happy Monday!" 
Although she has clarified her comments, fans still aren't pleased with what she said on the Instagram Live video. It might be a while before Cyrus finds herself in fans' good graces again.