Fans Are Freaking Out Over Khloe Kardashian's Insanely Organized Fridge and Pantry
While most people are concerning themselves with the Khloe Kardashian-Jordyn Woods-Tristan Thompson cheating drama, a small group of Kar-Jenner followers is just over here in awe over her fridge organization game.
Koko is known for flaunting her fabulous life via Instagram, inspiring plenty of awe and envy. Haters were out in force that one time she shared a pic of daughter True surrounded by literally tens if not hundreds of thousands worth of Birkin bags.
But those same critics are the ones who followed Khloe Kardashian in the first place, so they shouldn't be so surprised about the way she is—they should know. And now they shouldn't be surprised that she also has an incredible fridge at home.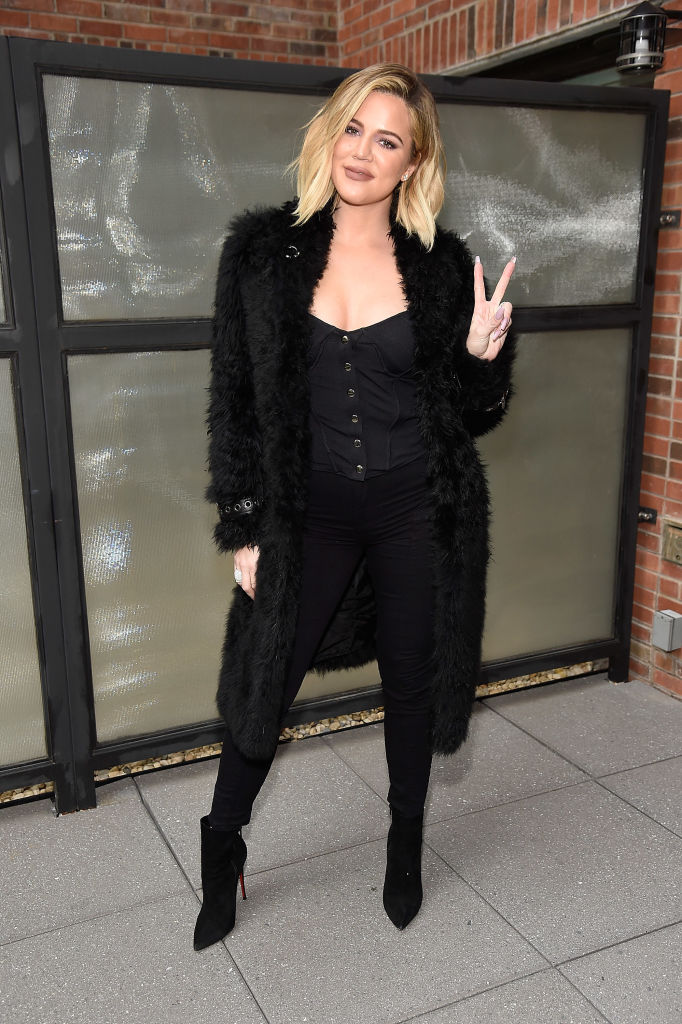 Fans are obsessing over photos of Khloe Kardashian's organization methods in her fridge
It's definitely a weird thing to get excited about, but when you take a glimpse at the photos, you'll see what has everybody so excited. Khloe Kardashian added pics of her newly reorganized refrigerator and freezer to her Instagram stories and fans couldn't get enough of it.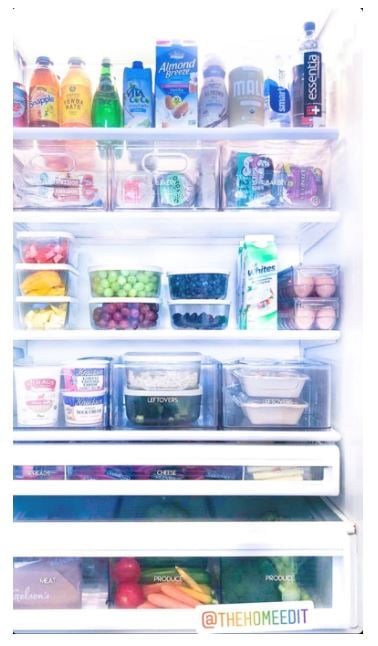 All her food and beverages weren't just organized by item—they were also lined up by color, giving the fridge space a cheerful vibe that was also weirdly inviting. Straight lines of Snapple, almond milk, coconut water, and more stood at attention up top while bins kept other items corralled in the middle. Down below, more clear containers organized her fruit and eggs. Even the leftovers go their own cute little label.
Her freezer was yet another work of art with lazy susan style shelving so nothing got lost. She showed fans her collection of ice cream, Italian ice, and Sponge Bob push pops that we're assuming belong to True (but if not, no judgment).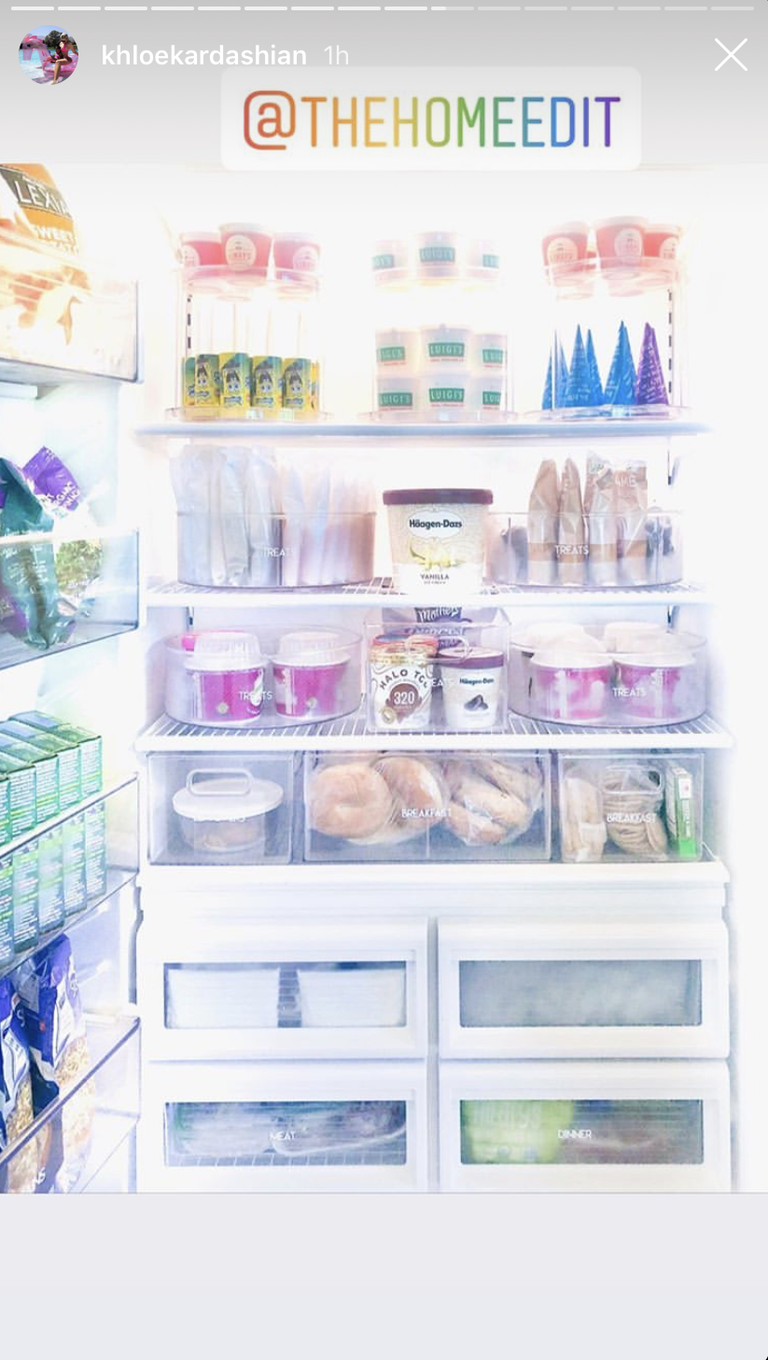 Home Edit did her pantry, too
It wasn't just the fridge and freezer that got a makeover—Khloe also showed off her newly neat and tidy pantry. One of the highlights to the space was a candy drawer with all of Koko's indulgences like Skittles, Hershey kisses, and Reese's cups lined up and organized into neat little rectangular sections.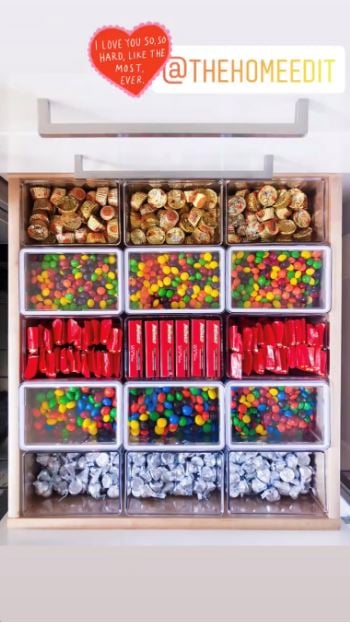 This makeover came courtesy of The Home Edit, an organizing company Khloe Kardashian has used and raved about before. As she said, "I love The Home Edit! Please, anyone from the team move in with me! I will support you and take care of you as long as you always promise to do stuff like this…"
Currently, Home Edit services are available in major metro areas including New York, Los Angeles, and Nashville, but if you have a Container Store near you, it's possible to purchase some of their branded products. Or you could just hit the dollar store and stock up on clear plastic containers in any size or shape you desire.
Marie Kondo would be so proud of this tidy new space! This fancy new fridge might almost enough to make Khloe forget about all that cheating drama… or at least take her mind off it for a while.