Fans Are Freaking Out Over 'This Is Us' Star Justin Hartley's Divorce News
News of This Is Us heartthrob Justin Hartley's split from wife of two years, Chrishell Stause, has fans a little shaken. The two apparently separated July 8, 2019, after five total years together. The actors kept their split so low-profile, even friends were "shocked."
Justin Hartley and Chrishell Stause's low-key breakup timeline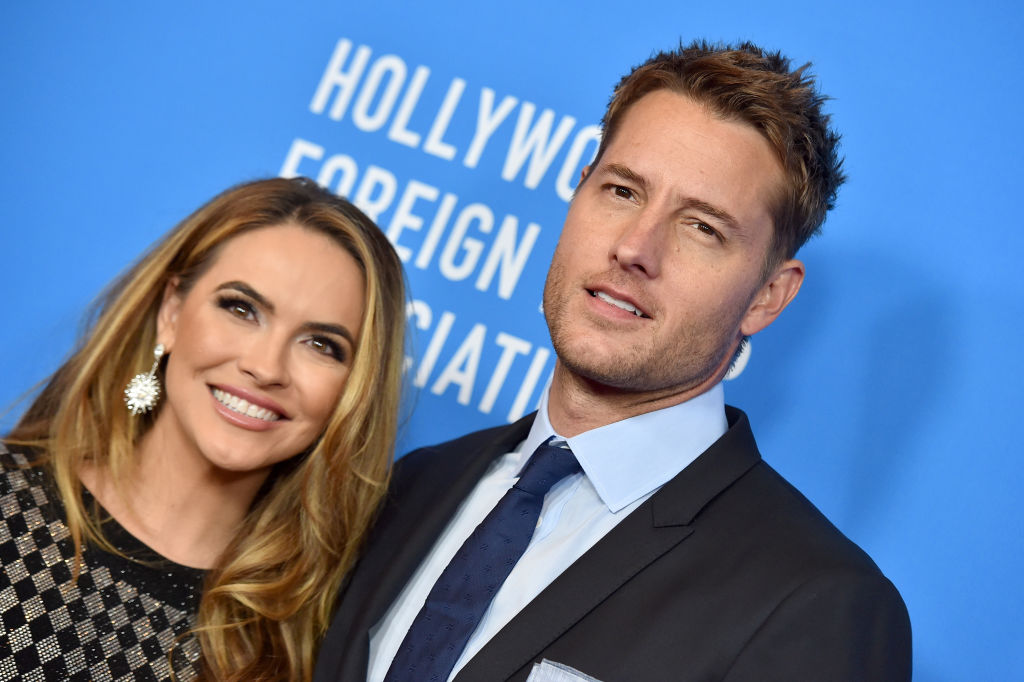 Just twelve days after Hartley and Stause separated, Hartley took to Instagram to praise Stause on her birthday.
"Let's all wish this young gem of a human a very happy birthday! To many more years of love and laughs!!! HAPPY BIRTHDAY @chrishellhartley" he captioned the photo. This is the last photo Hartley posted of Stause
Ten days after that post, on July 31, 2019, Hartley and Stause attended the Hollywood Foreign Press Association's annual Grants Banquet.
On Aug. 24, 2019, the seemingly happy couple dressed alike for a fun Dodgers outing, as Stause posted to her Instagram account.
"We couldn't decide on our team name. So I included both. I'll let you guys decide which team name belongs to who #gododgers#bleedblue" she captioned the photos.
Nearly a month later, on Sept. 22, 2019, Hartley and Stause appeared at the 71st Emmy Awards. This Is Us was among the nominees.
They maintained a united front for months
"Well #ThisIsUs didn't take home the trophy but I am taking him home so looks like I am the big winner tonight! I now also win the cheesy caption award if there is an award for that-double winner! (Sorry guys, they serve alcohol here," she wrote on Instagram.
On Oct. 5, 2019, the duo attended the Veuve Clicquot Polo Classic and appeared to be all smiles.
Towards the end of October (the 25th), Hartley's daughter, Isabella, and Stause showed support for Hartley when he hosted The Ellen Degeneres Show.
Stause captioned the photo: "Did you guys watch @justinhartley host @theellenshow today?? Ellen you were missed, so we decided to take a group shot with you anyway!"
To which Hartley commented, "My beauties."
On Nov. 10, 2019, the pair celebrated a friend's birthday party in style. Four days later, they dressed up again, joining Chris Sullivan and Lauren Ash at the HFPA and The Hollywood Reporter's Celebration of the 2020 Golden Globe Ambassadors event.
Anf finally, only (barely) a week later, Hartley filed for divorce on Nov. 22, 2019.
Fans are heartbroken for the couple
According to Entertainment Tonight, sources said even friends of the couple were "completely shocked" by the news.
"The couple has always been incredible with no signs of things being on the rocks. Friends are speculating this was an impulse on Justin's side due to something that happened, and are hopeful the couple can work things out."
People reported the couple had "trouble for a while," but fans weren't prepared for the devastating news.
"Very sad, hope it is quick and painless for both of them, he was just on tv like last month saying how great she was," one fan Tweeted.
"Sad to hear the news, they had a big beautiful wedding too. Good luck to both of them," another said.
Others posted in disbelief saying, "They literally were just posting how much in love they were like last week I'm in shock. Damn, we love you, Justin! #thisisus"
And the reactions don't get any easier. "I am heartbroken. I am really sorry and shocked," one supportive fan posted.
Clearly, Hartley and Stause aren't the only ones affected here. But at the very least, it must be nice to know they're loved by so many.
What's next for Hartley and Stause?
With Hartley as the flawed-yet-redeemable Kevin Pearson on This Is Us, and Stause ending her long-running stint on Days of Our Lives, the world is quite literally their oyster.
We're not sure what's up next for either of the actors (aside from Hartley's upcoming projects that are currently in post-production), but we're certain they'll both go on to thrive in their careers and find love again. Side note: this means the two forces of nature are about to be single and eventually ready to mingle.
This Is Us returns to NBC on January 14, 2020.