Fans Are Furious at 'GMA' Anchor Lara Spencer Mocking Prince George For Taking Ballet Classes
Um… what year is it, exactly?
Last time we checked it's 2019 and the days of making fun of anyone — especially children — for participating in "non-gender appropriate" activities is becoming unthinkable. But clearly, Good Morning America anchor Lara Spencer didn't get that memo.
The news anchor is making huge waves on social media thanks to the shockingly sexist statements she made about Prince George taking ballet classes. Find out exactly what she said, ahead.
Prince George is heading back to school soon
Like so many other children, Prince George is enjoying the last days of summer before heading back to school, this time with Princess Charlotte as she embarks on her first year. While Lara Spencer was discussing the future king's rigorous curriculum at St. Thomas's Battersea, the fancy prep school Prince George attends, she mentioned how he'd have weekly ballet classes.
That's all fine. But the part fans are taking issue with is how Spencer mocked the idea of Prince George (or any boy) participating in ballet classes.
Lara Spencer's comments took an inappropriate turn
"Details of George's curriculum have been released making us all really happy we don't have to do homework anymore," Spencer quipped.
"In addition to the usual first or second grade things, like math, science, and history, the future king of England will be putting down the Play-Doh to take on religious studies, computer programming poetry, and ballet among other things."
Then she smirked and laughed with the audience at the mention of ballet. "Ballet!" Spencer scoffed.
She continued: "Prince William said Prince George absolutely loves ballet…I have news for you Prince William, we'll see how long that lasts."
Royal fans jumped to Prince George's defense
Almost immediately, royal fans flocked to social media to defend the young prince's participation in the physically grueling sport of ballet. Dancer and choreography Brian Friedman had an especially compelling commentary.
"This adorable boy (Prince George) is being shamed by a grown woman on National Television in America for taking ballet! @lara.spencer you should be ashamed of yourself as well as @gstephanopoulos for laughing along & @goodmorningamerica for letting public shaming of young boys happen!"
Friedman went on to explain that he was bullied as a child for dancing ballet. And now? He's turned his love of dance into an incredibly successful career.
Friedman admonished the news anchor, who definitely should have known better. "It infuriates me and I would appreciate everyone sharing this and forcing a public apology to Prince George, The Royal Family, all male dancers and all dancers in general for being so insensitive."
'GMA' fans were just as outraged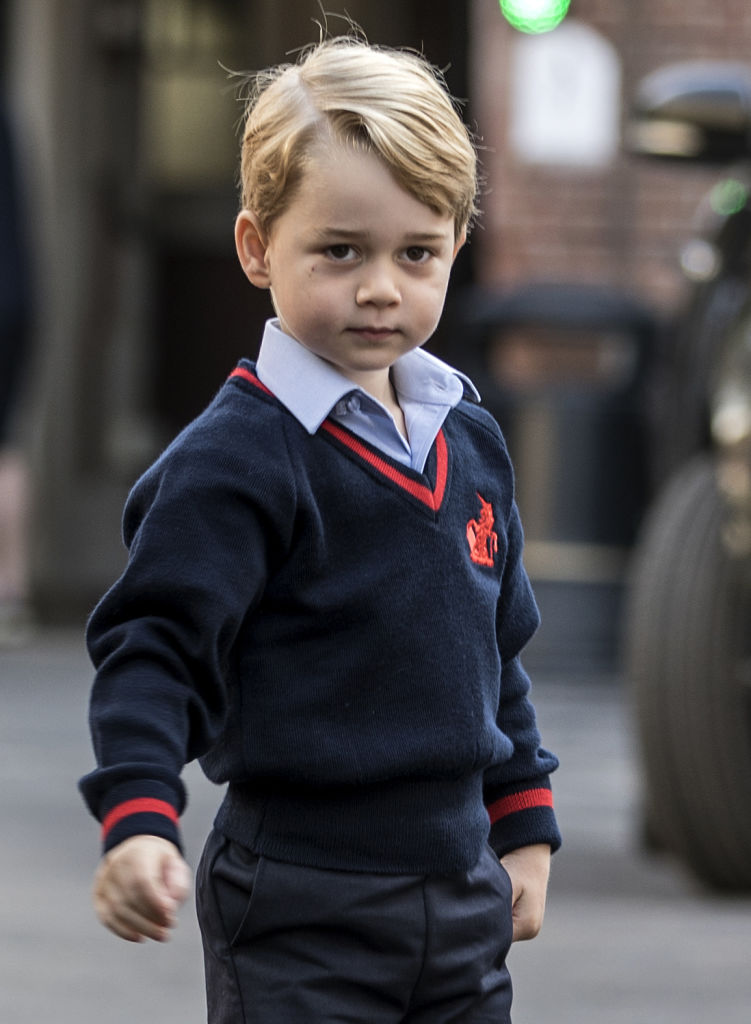 Good Morning America viewers were equally disgusted by Spencer's mockery.
"Would you be making fun of Princess Charlotte for wanting to become a scientist? Then why is it ok to make fun of a child that enjoys one of the most beautiful, athletic, and incredibly difficult art forms that exist?" one person queried.
Another added: "Seriously disgusted with your inappropriate response to George taking ballet… how in the world is that a laughing matter? Boys belong in the performing arts."
We haven't heard the last of this controversy! So far Lara Spencer hasn't publicly commented on the situation.