Fans Are Heated That Jake Paul and Tana Mongeau Charged A Fee To Watch Their Live-Streamed Wedding
Remember the days when you could easily watch a recording of a wedding and didn't have to worry about emptying your pockets to do so?
Well, it seems like those days are over and influencers are now charging fans to watch them exchange nuptials via live-stream.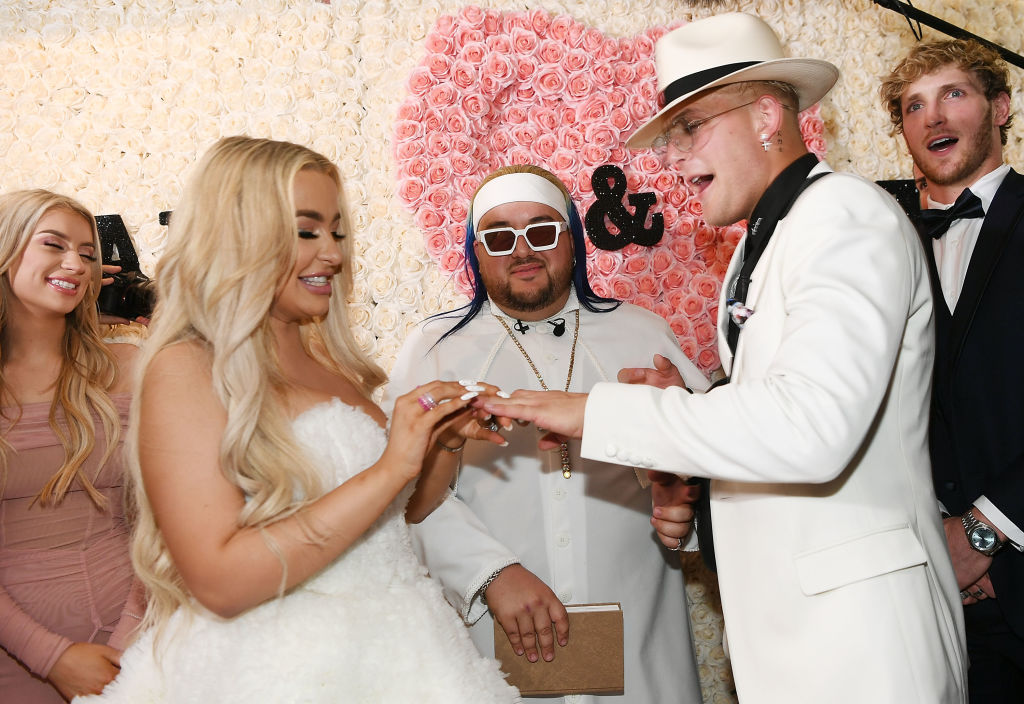 This past weekend, YouTube couple Jake Paul and Tana Mongeau tied the knot in Las Vegas.
While most of us are used to them showcasing their lives on the platform for free, fans are not too happy that Paul and Mongeau charged their followers a fee in order to watch them say "I Do."
The only way to watch their wedding was through a live-streaming app
For the past few years, Jake Paul has been at the center of a ton of controversy and it looks like that is not changing anytime soon.
On July 28, Paul and fellow YouTuber, Tana Mongeau, tied the knot in a very over the top ceremony that was attended by family, friends, fans and even complete strangers.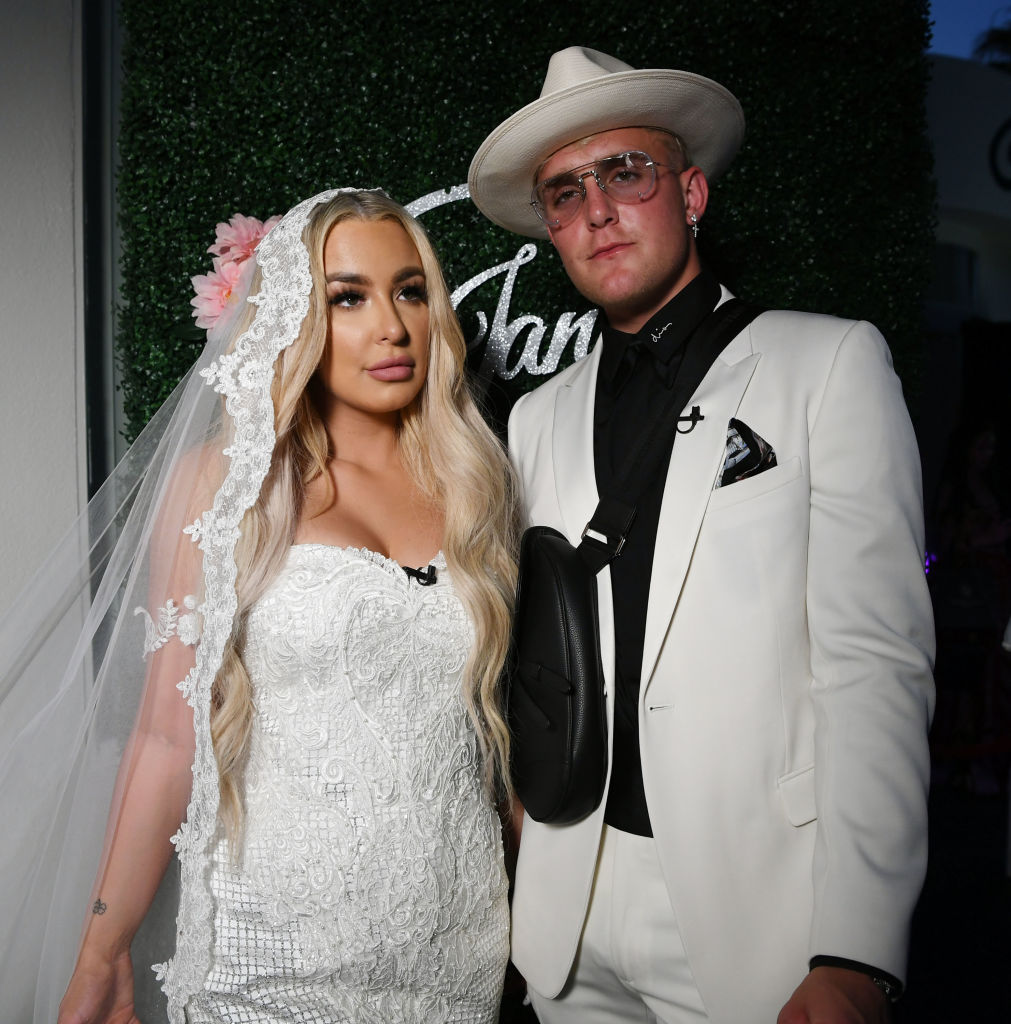 Since the influencers have over 25 million subscribers between them, of course, they live-streamed the event.
While fans were excited to be able to watch the ceremony live, that was soon replaced with anger after realizing the Internet couple was charging a fee to experience their Las Vegas nuptials.
According to TMZ, Paul and Mongeau lived-streamed their wedding via the app Halogen.
In order to watch the wedding unfold, the couple charged followers $49.99 to watch a ceremony that started late and only lasted a whopping 10 minutes.
Though many fans refused to pay that amount of money to watch a wedding many aren't even sure is real, 66,000 people paid up to $75 to watch the couple exchange vows.
Many fans weren't happy with the video quality
With this being the first time an influencer has pulled a making-money move such as this one, fans took to Twitter to drag the YouTube couple for this unexpected act.
Aside from voicing their anger over the couple charging fans $50 to watch their wedding, others claimed that the nuptials weren't even worth that type money.
One fan tweeted out, "I'm honestly shook that Jake Paul and Tana Mongeau are charging $50 (what the couple described as 'FOMO pricing') to watch a live stream of their wedding. Who does that?"
While someone else wrote, "omg tana mongeau and jake paul are charging $49.99 to watch a stream of their wedding."
Some fans even made the point that the royal wedding streamed live on YouTube and even that was free to watch.
While fans were extremely upset over this "wedding of the century," ill-feelings for Jake Paul and Tana Mongeau didn't stop there.
Fans who actually dished out the money to watch this highly-anticipated wedding also had a major problem with the live-stream.
They complained that the video was shaky, froze often, and the audio was horrible.
After watching the subpar live-stream, fans took to social media to demand refunds and it looks like they're getting them.
TMZ reports that Apple and Google Play are refunding customers who purchased the Halogen app through the companies' app stores and bought the stream.
So as you can see, Jake Paul and Tana Mongeau's wedding will definitely be one that will never be forgotten and let's hope future YouTube weddings will live-stream their ceremonies for free.