Fans Are Reacting to Jill Duggar's Husband, Derick Dillard, Finishing His First Year of Law School
From the way they date to their bizarre dress code, there's no getting around it: The Duggars are a controversial bunch. And while it was originally Jim Bob and Michelle Duggar in the spotlight when 19 Kids and Counting first began, it's now their kids who are making waves. Jill Duggar and her husband, Derick Dillard, have a serious following on social media, especially since Derick's transphobic Twitter activity got them removed from the show. And since then, fans have been weighing in on Jill and Derick's relationship and what really goes on in the Dillard household.
Despite constant criticism, Jill still freely shares what's going on in her life with the public via Instagram. And she recently congratulated Derick for finishing his first year of law school. Here's what her fans had to say.
Derick Dillard just finished his first year at University of Arkansas law school
Counting On has proven to be ultra-lucrative for the Duggar family, which is especially beneficial for the women in the family who don't work outside the home. Unfortunately for Jill and Derick, they didn't seem to have much of a backup plan for income when they were dismissed from TLC. But it seems perhaps it was the perfect opportunity for Derick to fulfill his long-time dream of attending law school.
In Touch Weekly reported back in August 2018 that Derick was all set to attend The School of Law at the University of Arkansas the following fall. And while many had their doubts that this was actually the case, Derick proved that the news was real. He's frequently posted about his class attendance and school work on Instagram. Not only that, but just recently, Jill posted a congratulatory message in Derick's honor for him completing his first year of law school.
Only one Duggar family member seemed to comment on Jill's post about it
There's no doubt Jill's excited for her husband, as she noted in her post that she's having a "pizza party to celebrate" and used the hashtag "#soproud." But what do the other Duggar family members think? According to OK! Magazine, only Anna Duggar, Josh Duggar's wife, commented on the post so far. "Congratulations @derickdillard The pizza looks delicious! Way to go Jill!" she added. As for the other Duggars, the publication notes Jessa, Jana, Joseph, and Josiah all "liked" the post, but they have yet to make any actual comments.
We can't forget that it's long been speculated that Derick may have fallen out of favor with the Duggar family after he and Jill were fired from Counting On. Derick is rarely seen at any Duggar events, and even Jill has been strangely absent from family gatherings over the last year. It appears Jim Bob and Michelle Duggar also haven't given any congratulations via Instagram to Derick that we can see, either.
Here's what fans have to say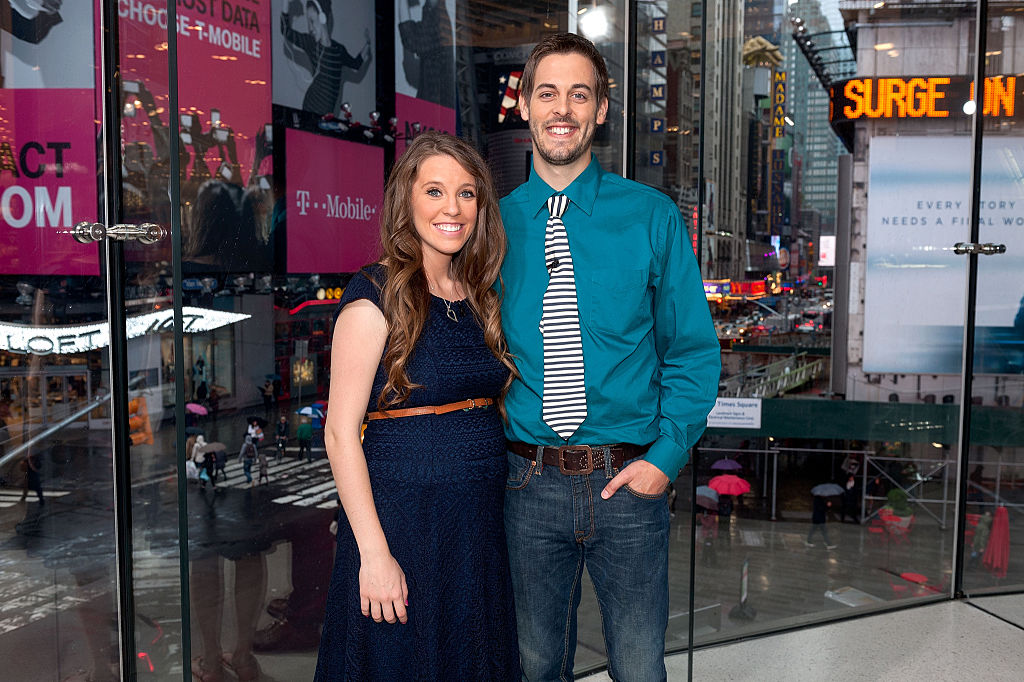 Fans are typically hypercritical of Derick and Jill, so how are they commenting regarding the exciting news? It seems some are actually offering the Dillards earnest congratulations. "Congratulations Derrick! You are going to be a WONDERFUL lawyer! We need honest and Christ like lawyers in this world!" one fan commented on Jill's Instagram.
Unfortunately, many other messages weren't as nice. "No no no – a man SO BIGOTED should not even be allowed to practice law!!!!!" another fan commented. And yet another follower of Jill's added, "it's disgusting! I can't even believe anyone thinks he's going to make a good lawyer." Others just seem shocked that anyone in the Duggar family is going to go for a "real job" outside of missionary or reality TV work.
Jill and Derick certainly can't please anyone, and it doesn't seem like they're too worried about the critics, either. We're sure we'll hear more about Derick's next year of schooling as well.
Check out The Cheat Sheet on Facebook!