Fans Are Slamming Khloé Kardashian for 'Introducing Diet Culture' to Chicago and True
Twitter often gets upset about a lot of things. This time, however, social media users say it's for a pretty solid reason. 
They're basically not happy with Khloé Kardashian's latest post about True Thompson and Chicago West. Don't get us wrong — the photo is super adorable. But it's not the picture that has people upset. It's the caption, which mentions calorie counting.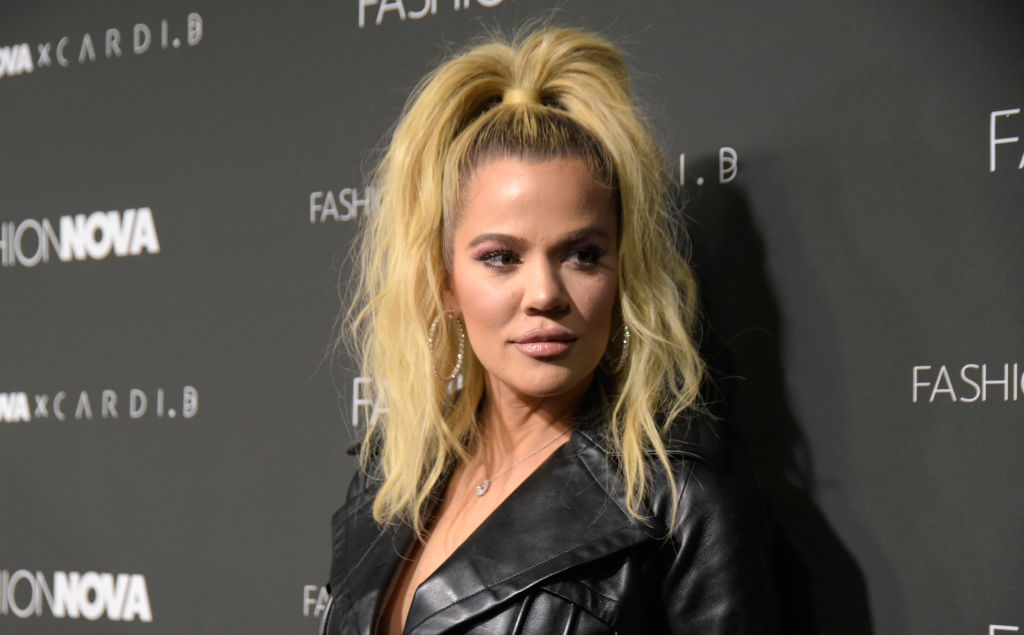 As you can imagine, Twitter found it problematic that Kardashian was "introducing diet culture" to toddlers, and they didn't waste any time letting her know it.
A closer look at Kardashian's post
On Aug. 19, the reality star tweeted a photo of Thompson and West enjoying a moment on their latest vacation. The photo shows the girls digging into a bunch of snacks, including various bags of chips and what appears to be soda. The caption of the post said:
Chi: I heard my mama say 'vacation calories don't count'
True: Don't tell me twice Chi
Some Twitter users couldn't believe Kardashian and didn't waste any time flocking to her comment section to share their feelings.
The reactions are wild
"Are you introducing diet culture to your infant child?" one person tweeted. "Don't do that!"
"Calories and children do not need to be in the same sentence even if it's a joke," commented another.
"Introducing children to a world of body issues AND shaming doesn't sit right with me. Parents should ensure children are fit and healthy not body conscious," someone else wrote,
There's also this one that gets straight to the point:
Others took it easy on Kardashian but also urged her to be mindful of her comments.
"hey not trying to be a b*tch and i completely understand this is a joke, but even things said in passing can have massive affect on young minds," one tweet said. "be careful what you're teaching! counting calories is rarely a healthy thing, if ever!"
As of writing, Kardashian has not responded to the criticism.
It's not the first time she's faced criticism over her parenting habits
Kardashian has faced backlash for wearing long nails, not supporting Thompson's neck, and several other things. 
More recently, she experienced backlash in July after posting a photo of Thompson playing in a toy Bentley. One Instagram user accused Kardashian of "excessive spending" and "worthless materialism," prompting a response from the reality star herself.
"Ummm you do know this is not a real Bentley?" she wrote. "It's a toy no reason to get sad over a baby in a toy car. Either way I'm sorry you feel that way but I hope you have a great weekend! Focus on things that make you happy! Smile "
When the commenter zeroed in on her again, Kardashian responded with a paragraph detailing her parenting philosophy.
"I personally don't believe that all we 'do is spend money on worthless materialism,'" she wrote. "I'm not here to prove what I do or don't do. But what I can say is that I'm able to look myself in the mirror and sleep well at night. I'm able to do that because I know I'm a good person and life is all about balance."
"Yes, I do choose to spoil my daughter. I want to spoil her with love as well with material items," she continued. "She will also be raised with values, responsibilities, chores, respect, self love….We all work hard and we are able to spend our money in the way that we choose. I hope that's what comes across to 'the outside world,' to lead with love above anything else."
Keep your eyes open to see whether she'll clap back at these latest comments.