Fans Are Slamming Kim Kardashian West for Letting Her Daughter, North, Wear This 'Inappropriate' Accessory
It looks like North West has put her own spin of wearing her Sunday's best.
Kim Kardashian and Kanye West's oldest daughter continues to embrace her inner fashionista and showcase some unique looks that definitely make her stand out in a crowd.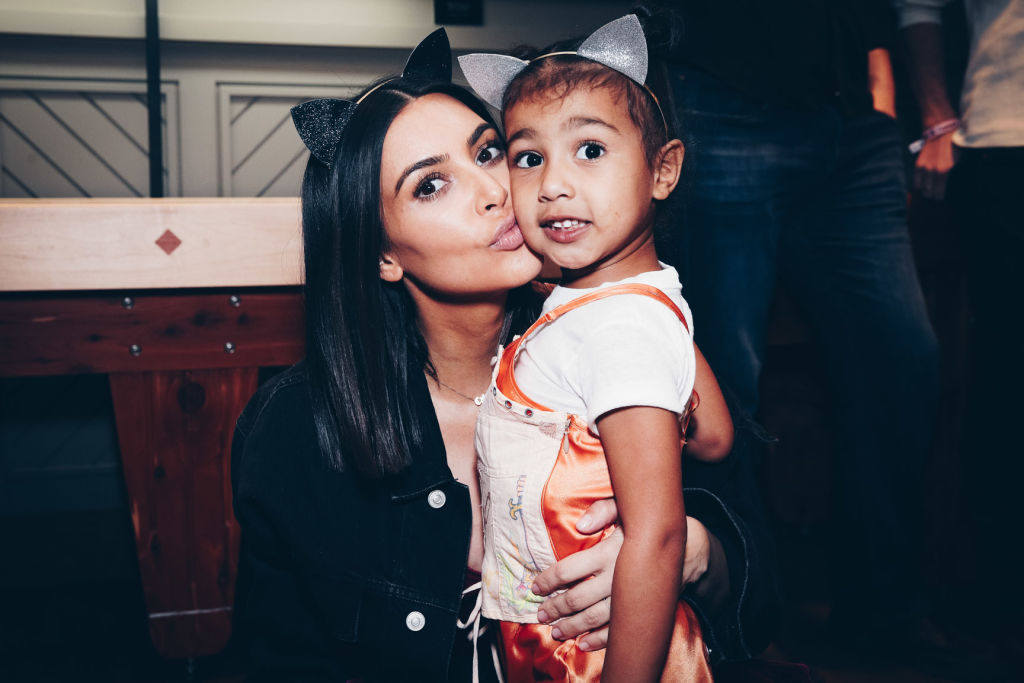 Recently, the 6-year-old was spotted rocking a brand new accessory while attending church with her family.
While many people are used to seeing North showcase unique fashion looks, fans weren't too happy with her new bling and of course, took it all out on her mom.
Fan had a huge problem with North wearing a septum nose ring
For the past six years, Kardashian West has been going up against mom-shamers who always have something to say about her parenting skills.
Seeing as though those people are always putting the reality star on blast, of course they weren't going to let her slide after seeing her daughter's brand new accessory.
Earlier this week, the KKW Beauty mogul found herself at the center of some pretty intense backlash after her oldest daughter was spotted wearing a sparkly septum ring in her nose.
The online talk surrounding North's choice of jewelry comes after photos surfaced online of her and her famous family leaving pastor Joel Osteen's church service in Houston, Texas on November 17.
While the bubbly six-year was all smiles as she sported her cream-colored ensemble, people were instantly drawn to the sparky piece of jewelry hanging from her nose.
While the septum ring was obviously fake, that didn't stop fans from bashing Kardashian West for allowing her young daughter to wear an accessory like this.
"I personally find these type of nose rings REALLY tacky. It looks like how cows are pierced…" one Twitter user commented.
"Hers may be fake but to me it inappropriate for her age. Am old school even though I'm young. But no me child, to each his own," someone else shared on Facebook.
Although many people had a huge problem with the six-year-old's accessory, others didn't see an issue with it.
Some people even went as far as to say that North "has more style than most adults" and shared how much they loved the young child's jewelry choice.
This wasn't the first time North has sported nose rings
Though Kardashian West continues to receive backlash over her daughter's fashion choices, it doesn't seem like she's fazed by those mom-shamers.
Despite many people calling her out over her daughter's nose ring, this isn't the first time she's been faced with this type of backlash.
Back in July, fans were heated when North was spotted wearing a nose ring at her great grandmother Mary Jo "MJ" Campbell's 85th birthday party.
At the time, Kardashian West made it clear that the accessory was "fake," but that didn't stop fans from slamming the mom of four.
"Fake nose ring alert!!!" the reality star wrote over a photo of North posing alongside her cousins Penelope and True, and aunts Kourtney and Khloé Kardashian.
Seeing as though the eldest West child is no longer allowed to express herself through makeup and certain clothing, we don't really see anything wrong with her trying out some new accessories.