Fans Aren't Pleased With Demi Lovato After She Took a Controversial Trip
Demi Lovato is no stranger to controversy. The former Disney star has struggled publicly with weight issues, substance abuse, and depression. But recently, Lovato got into some hot water when she accepted a free trip to Israel in exchange for some social media posts.
Some fans were immediately outraged and Lovato ultimately spoke out about why she took the trip and why she is deeply apologetic. Read on to learn about some of Demi Lovato's past controversies and all about her trip to Israel.
Demi Lovato has been involved in a lot of drama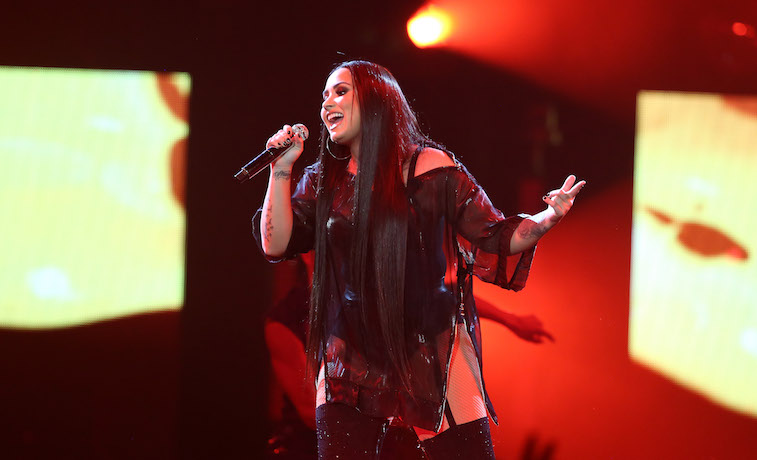 Demi Lovato rose to fame on the Disney Channel movie Camp Rock, after beginning her career as a child actor on Barney & Friends. Lovato impressed many critics and fans with her powerhouse voice and quickly transitioned into a recording career.
Lovato's debut album was released in 2008 and in the years since she has not only managed to stay relevant in a difficult industry but has continuously made new fans year after year.
Lovato has not always had an easy time of it. Lovato suffered from an eating disorder and depression as a teen, ultimately entering rehab at age 18. She has also struggled with self-harm and addiction to alcohol and drugs, all of which she has discussed openly with her fanbase in an attempt to help raise awareness of these issues.
Along with all of the difficulties in her personal life, Lovato has made a number of enemies on social media. She has been involved in a series of social media feuds with other celebrities, including Lady Gaga and Kathy Griffin. Lovato definitely has no problem speaking out, which has been both a blessing and a curse at times.
Why is Demi Lovato's Israel trip controversial?
Demi Lovato shares a lot on social media, and generally, her fans love seeing what she posts. However, she ignited a firestorm when, in early October, she shared a series of images of a trip she had taken to Israel.
One post showed Lovato getting baptized in the Jordan River, and another revealed that during her time in the country, she visited a center for children with special needs.
While the images themselves were lovely, many fans didn't like what they represented. Considering Israel's current conflict with Palestine, a lot of Lovato's followers took the trip to be an overtly political statement from the singer.
When the comments on the posts quickly turned south, Lovato turned off the comments on those posts and put up a statement on her Instagram (that has since been deleted.)
Demi Lovato apologized for offending some fans
Demi Lovato's statement was heartfelt, if a bit late – the singer said that she had accepted the "free trip to Israel" in exchange for some posts on social media, and she had accepted without thinking that she would possibly offend anyone.
She also claimed that the trip was meant to be a "spiritual experience" for her and apologized for hurting any of her fans. Worth noting is that Lovato's Instagram story containing her statement has since been deleted.
While Lovato was vague as to who exactly sponsored the trip, some sources have claimed that Lovato was paid $150,000 for the trip (which Lovato denied in her statement) and that a portion of that was funded by the Israeli government.
For now, there's nothing concrete to reveal which person or organization arranged the trip, and Lovato is unlikely to share that information publicly, for fear of a lawsuit.
Still, it seems certain that this story is here to stay for a little while, so more information could surface as time goes on.