Fans Believe the Jordyn Woods Cheating Scandal Was a Huge KUWTK Publicity Stunt – Here's Why
Kar-Jenner fans are feeling a little suspicious after the latest trailer of Keeping Up With the Kardashians just dropped. Either the cameras were in the right place at the right time or someone has some explaining to do, because those reactions are looking a little bit too perfect. So perfect that they might be staged — and totally fake.
KUWTK fans are used to drama, sure. But ever since the Khloe Kardashian/Tristan Thompson/Jordyn Woods cheating scandal news broke, it's all anyone could talk about. The timing of the whole thing seems a bit convenient – and that shot of Khloe screaming "LIAR!"? Wow.
Why are 'KUWTK' fans so suspicious?
Most people understand the basic concept that reality shows are almost always fake to some extent. Whether it's through clever editing in post-production or recreating certain events that happen off-camera, the practice of manufacturing drama is widespread. Is there a reason everyone is so surprised?
Maybe it's because the drama felt so real when it was happening. As we all know, it all started with an ill-fated kiss between notorious cheater Tristan Thompson and Jordyn Woods, Kylie Jenner's best friend. This wouldn't be such a big deal except for the simple fact that Thompson is (or was) Khloe Kardashian's boyfriend and the father of their almost 1-year-old daughter, True.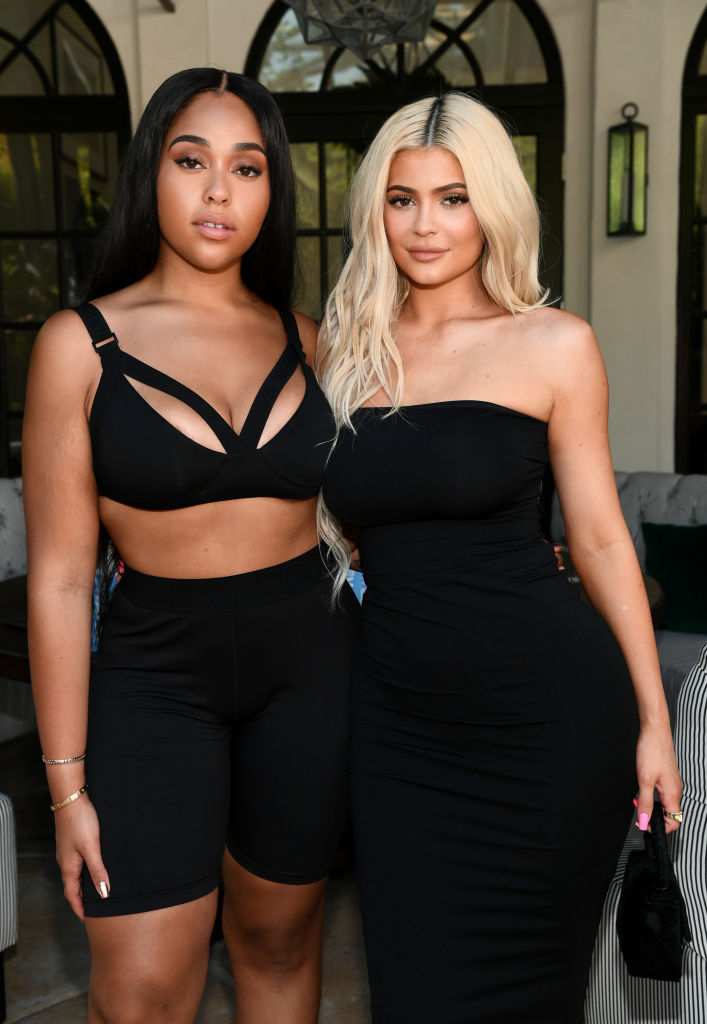 Fans watched with rapt attention as it all unraveled. Would Kylie choose her best friend or her sister? Would Khloe forgive Tristan Thompson – who also cheated on her while she was pregnant – again? What about all those cryptic quotes Khloe's been posting? Ah! It's just too much!
Is the cheating scandal real or fake?
As to its authenticity, it's almost impossible for fans to figure out whether the cheating happened or not. It's easy enough to believe Tristan Thompson is capable of stepping out on Khloe – he's done it before. But would Jordyn really sabotage her friendship with Kylie like that?
Jordyn Woods has been enjoying publicity of her own in the wake of the scandal. Some fans are angry with her while simultaneously appreciating how good she's been looking lately. Could she be in on the whole thing?
Before the scandal's realness even came into question, Jordyn participated in a now-famous Red Table Talk and seemed to address the idea of the whole thing being fake. "I wish I could say this was a publicity stunt, but this is my real life. Real people are hurting. It's been real. It's been real," she said, sounding honest enough.
What are fans saying?
The trailer for the new KUWTK season sparked all the controversy. Fans immediately took to social media, saying things like, "This Jordyn Tristan fiasco happened last month and yall already got it in to this season. Shit the devil works hard but kris Jenner works harder."
But even if it is all fake, it seems like no one is that mad about it. As one Twitter user said, "If Kris Jenner thinks she baited me into watching this season with her PR stunts….she absolutely did."
Well played, Kardashians.