Fans Can't Get over Just How Rich Kylie Jenner Really Is After Watching Her Official Office Tour
There is no question the Kylie Jenner is practically rolling in money. On top of her countless endorsement deals and her family's show, the reality star has established an entire beauty empire and all of her hard work over these past few years has definitely paid off. After being named the youngest self-made billionaire in …
There is no question the Kylie Jenner is practically rolling in money.
On top of her countless endorsement deals and her family's show, the reality star has established an entire beauty empire and all of her hard work over these past few years has definitely paid off.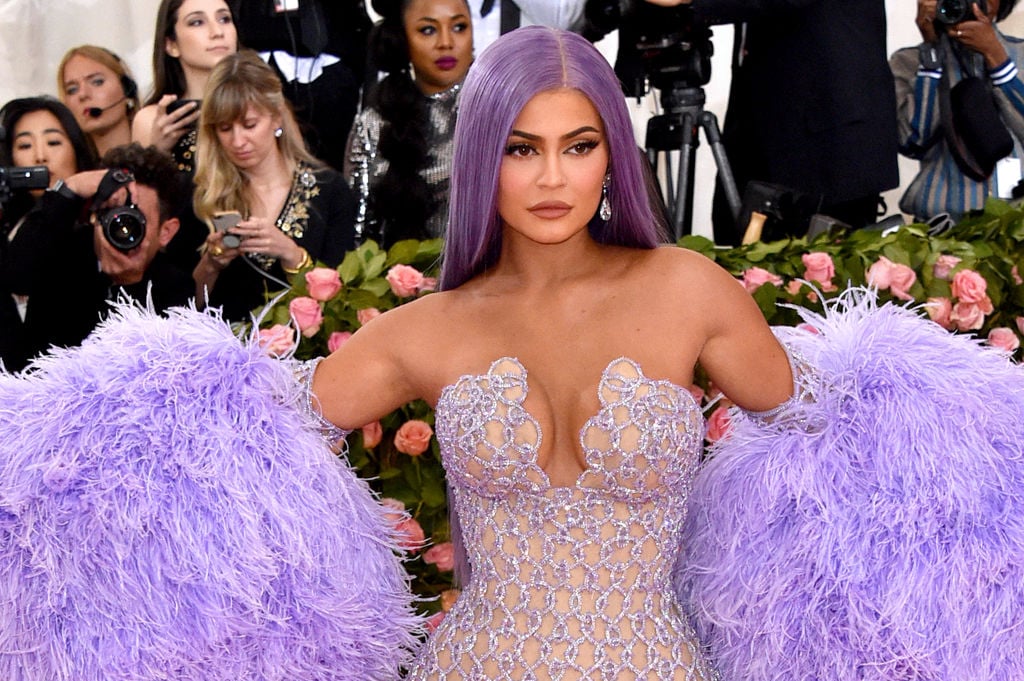 After being named the youngest self-made billionaire in the world, Jenner has proved time and time again just how rich she really is.
Her Kylie Cosmetics office is just as glamorous as you'd expect
Many of us already know that Kylie Jenner is extremely rich, but after watching her official office tour on YouTube, it's clear that her wealth is just on a whole other level.
During the 16-minute video, Jenner takes fans on a tour of her entire Kylie Cosmetics office and it is just as big and gorgeous as you'd expect.
The office space is complete with multiple meeting rooms, a fully stocked kitchen, a friends and family glam room, a studio, editing room, filming room, huge neon signs with her name, a makeup showroom, a huge marble shower, a champagne vending machine, and even a playroom for Stormi.
Let's not forget the pink accents Jenner has around her entire office space, which includes pink candies, umbrellas, props, and even pink office supplies.
Kylie Cosmetics Headquarters has everything the makeup mogul needs that she doesn't even have to leave her office space.
After watching the video, fans were in complete awe over every inch of the space and took to social media to share their thoughts on Jenner's official office tour.
Fans are losing it over how rich Jenner really is
Since the makeup mogul casually gave a tour of her huge and one of a kind office space, fans have been flipping out on social media.
With this office tour being a true testament to how rich Jenner really is, fans are still trying to wrap their heads around her wealth.
Soon after the video went up, fans began flooding Twitter with their thoughts on the office tour.
"Watching kylie's office tour make me realize how poor I am…I wanna be rich like her. Ugh @KylieJenner," one Twitter user wrote.
"Kylie's office tour gave me chest pains," someone else tweeted.
While a majority of the comments were of fans losing their minds over Jenner's office, others took to Twitter to praise the makeup mogul for her success and being a true inspiration.
"Kylie's office tour was a huge motivator for sure," one user tweeted.
"When I grow up, I want to have an office as @KylieJenner's, I'm obsessed with everything it's so her," another fan wrote.
Although this video made many of us realize that we'll probably never be as rich as Kylie Jenner, it was nice to see her continue to reach new heights in her career.
The makeup mogul has achieved so much since launching Kylie Cosmetics in 2016, and this office space is proof that all of her hard work continues to pay off.
So while we try to figure out how to get as rich as Jenner, she will continue making boss moves and being the wealthy CEO that she rightfully is.