Fans Celebrate the Anniversary of Taeyong Joining SM Rookies
Taeyong is a rapper and vocalist with SM Entertainment. He is a member of the K-pop group NCT, and he is the leader of the group's sub-unit NCT 127. He is also a member of the new K-pop group SuperM.
Known for his writing and composing work, SM Entertainment first introduced Taeyong as a member of SM Rookies in 2013. To celebrate the anniversary of Taeyong joining the training group and all his accomplishments since then, fans trended #6YearsWithTaeyong on Twitter.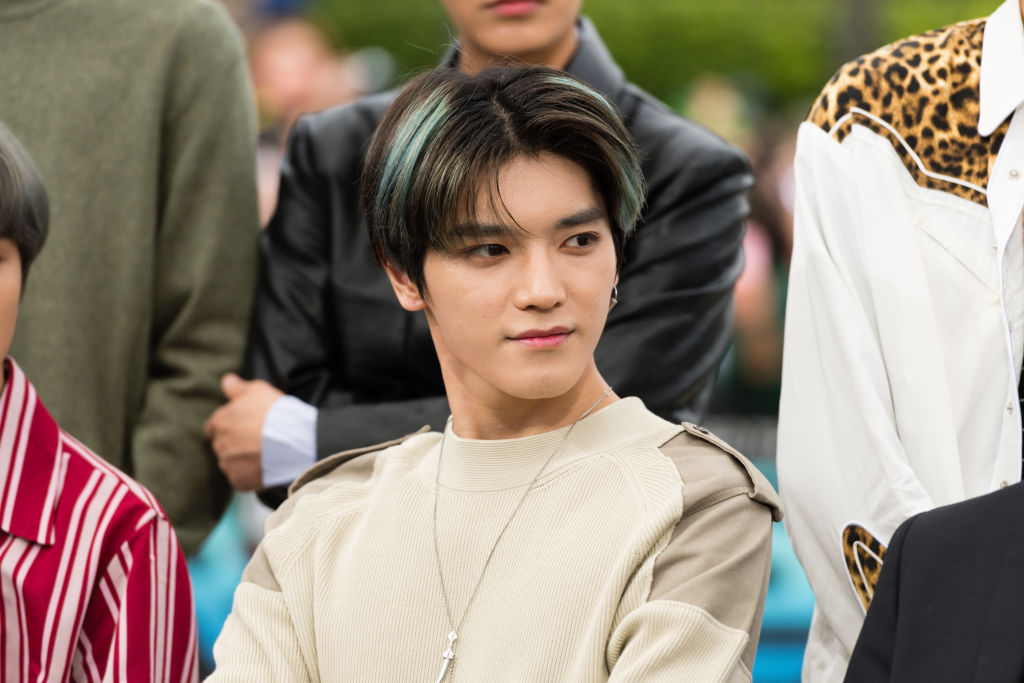 Taeyong joined SM Rookies in 2013
On Dec. 3, 2013, Taeyong, Jeno, and Seulgi joined SM Rookies. The group was formed in 2013 by SM Entertainment and acts as a pre-debut training group. Taeyong, Jeno, and Seulgi were the first members announced, and other members were announced later that month.
Both Taeyong and Jeno went on to join SM Entertainment's group NCT and Seulgi joined Red Velvet. Within NCT, Taeyong first debuted in NCT U with the song "The 7th Sense" in April 2016. Later in July 2016 he became the leader of NCT 127.
In August 2019, SM Entertainment and Capitol Records announced Taeyong would be part of the new K-pop group SuperM. The group is composed of members from already-established K-pop groups with SM Entertainment. Taeyong co-wrote and co-composed "No Manners," one of the songs on SuperM's debut EP. The EP reached No.1 spot on the Billboard 200 chart after its release in October 2019.
Fans trended #6YearsWithTaeyong on Twitter
To celebrate Taeyong joining SM Rookies six years ago, fans trended #6YearsWithTaeyong on Twitter. With the hashtag, fans expressed how proud they were of the rapper and everything he has accomplished since he joined SM Entertainment.
"You're doing well today & I know you'll grow more in the future as a person, an artist, a leader & member and as an inspiration to every Tyongfs. You're loved and will always give love. I'm sure you know that. Thank you for everything Taeyong #6yearswithtaeyong #1203태용6주년 ," one fan tweeted.
"It's been 6 years since TAEYONG was announced as a SMRookies member. You are a talented artist who has grown so much over the years and we are so proud of you. Thank you for being a wonderful leader to the group. We will always support you! #6YearsWithTaeyong #1203태용6주년," wrote a Twitter user.
A fan wrote on Twitter, "#6yearswithTAEYONG #1203태용6주년 from the begin you have stayed true to yourself and i really respect you. the shy boy who often was misunderstood, has become a inspirational man who motivates people all over the world to be themselves. you are a role model to many."
Taeyong has also released solo projects
In 2019, Taeyong made history with NCT 127 when the group became the first K-pop group to perform at the MTV EMAs and the Macy's Thanksgiving Day Parade. He also released his first solo song "Long Flight" in July 2019. He wrote and co-composed the song.
On SuperM's tour, Taeyong performed the solo song "GTA," which he wrote and composed. He was recently featured on Marteen's track, "Mood." In November 2019, he released the song "ALL DAY" in partnership with Kocca Fashion.