Fans Are Confused With the Kardashians' Most Recent Look: 'These Outfits Are the Ugliest'
The Kardashians have become style icons through the years. The women each have a style of their own, but they're often photographed wearing matching outfits when they post pictures with one another on social media. However, Kim Kardashian recently posted a photo of her two sisters wearing matching jumpsuits, and the look didn't go over too well with fans.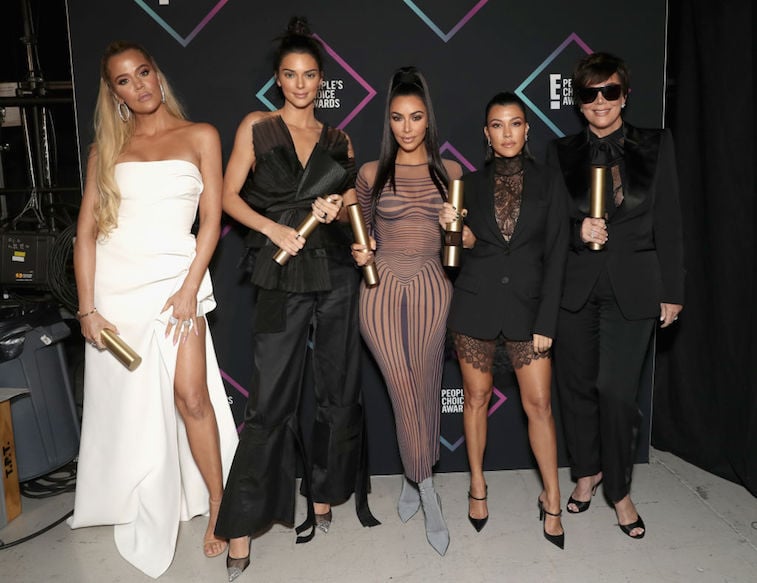 The Kardashians have a unique style
Most of what we see the Kardashians wearing isn't exactly something we'd leave the house in ourselves. While the women tend to rock any style they sport, a lot of their outfits are unique and aren't typically found in the stores at which most Americans shop. Kylie Jenner recently posted a photo wearing a dress that's meant to look like money, and that isn't something you'd spot someone wearing at the local coffee shop. However, the fun style only piques fans' interest even more.
Fans tend to love what the women wear
For the most part, the women get plenty of compliments on their looks. Some have questioned Kim Kardashian's style on occasion, especially ever since she married Kanye West. (West has a style all his own that has rubbed off on his wife.) But when Kardashian posted a photo of a sheer, bright orange dress to her Instagram in July, fans adored it. As for Khloe and Kourtney Kardashian, their looks tend to be a bit more modest, with Khloe often sporting her own Good American jeans. And Kendall Jenner isn't flamboyant in her look, either. The three of them tend to keep things a bit lower key, and fans love their looks, too.
Their most recent look had many scratching their heads
The Kardashians have rocked plenty of interesting fashion choices through the years. But Kim Kardashian's recent Instagram photo featuring sisters Kourtney Kardashian and Kylie Jenner wearing jumpsuits did not go over well with fans. Kardashian and Jenner were sporting jumpsuits with one pantleg; the other side cut off to look more like a bodysuit. While they seemed thrilled with the outfits, fans were not digging it. "I love you both but this is the worst look you ever wore," fashion model Deh Alves commented. "Tht [sic] one legged jumpsuit is not itt [sic]," another user commented. Both comments got a lot of likes, and other users shared the same thoughts on the questionable outfits.
The Kardashians seem to not care what others think of them
The Kardashians are one of the most well-known families in the United States — and arguably in the world. No matter what they do, they will always get shade thrown at them for how they dress, how they act, who they date, etc. However, they have learned not to let the haters bother them. As the women become more and more famous, they seem to care less and less about what other people say. All of them continue to live their lives on their own terms, and it's safe to say that Kim, Kourtney, and Kylie didn't care at all about the criticism they received for the photo.