Fans Criticize Cardi B for Giving Offset a Lavish Birthday Gift
Cardi B has done a lot of wild things for Offset, but you've never seen anything like this. In honor of Offset's 28th birthday on Dec. 14, Cardi B went above and beyond, spending an insane amount of money on her husband. While some have deemed this #RelationshipGoals, many others say that Offset did not deserve the gift from his wife.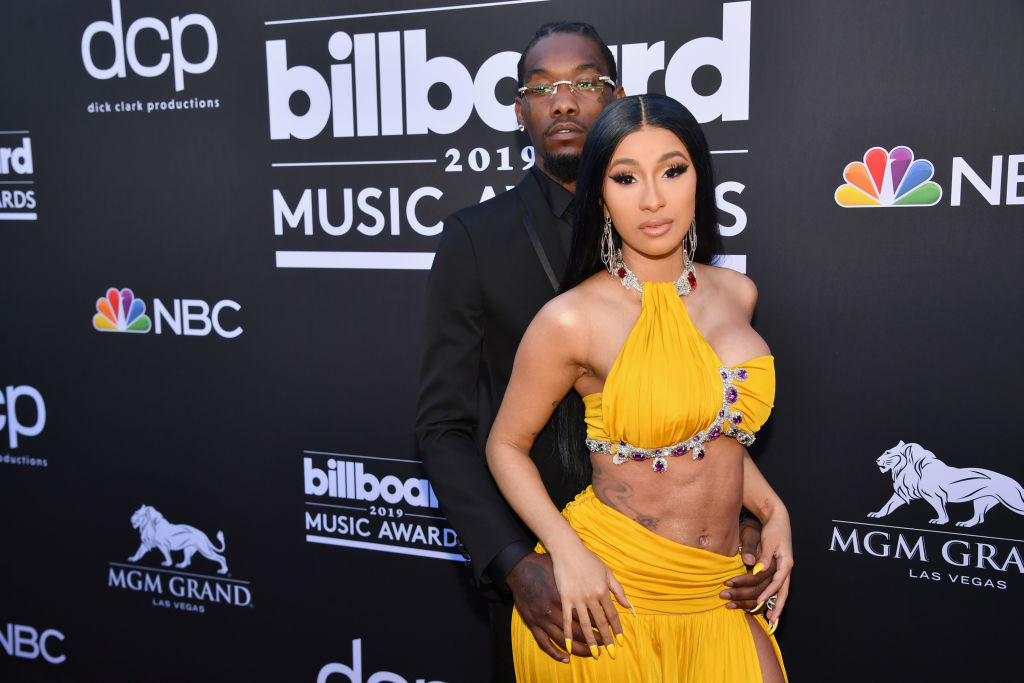 What did Cardi B get Offset for his birthday?
The "Bodak Yellow" rapper gave Offset $500,000. In a video shared to her Instagram Story (which has since expired but was viewed by Showbiz CheatSheet), Cardi B said she could not decide what to get Offset because he already has "everything." So, she chose to give him money, telling him he was free to go buy whatever he wanted.
Offset chronicled the moment in his own video, saying, "This sh*t crazy."
Fans don't think Offset deserves the gift
Some fans took to Twitter to criticize Cardi B for splurging on him amid his cheating rumors. On Dec. 3, Offset was accused of flirting on social media with another woman. The woman, Jade, posted an Instagram video in which she showed off a message from Offset's account. It said: "Miss u [for real]." 
"Your wife @iamcardib has a OPEN CRIMINAL CASE, why are you writing me you don't respect her ??????? Theirs a lot of sh*t I haven't exposed yet, but there's a time for that," Jade captioned the clip.
Jade and Cardi B are entangled in legal drama due to an attack the "Be Careful" crooner allegedly ordered on Jade in August. TMZ reports that Cardi B had her posse attack Jade after accusing her of sleeping with Offset. Cardi B was later indicted for the fight. She has pleaded not guilty to assault charges.
In response, Offset defended himself. He said in an Instagram video that his account had been hacked and that he did not send the message.
"I been having a good weekend, man," he said. "I'm with my family. I ain't on no stupid sh*t. Thanksgiving just passed. Great Thanksgiving with my family, man. I ain't on no bullsh*t."
Cardi B also backed her husband, saying on Instagram that his account had indeed been hacked.
"Everybody know he done some dumb sh*t, but come on now, n*ggas ain't dumb, n*ggas ain't crazy," she said in a video. "We've been so good. We had a sweet weekend. Life has been good … That's why we're not entertaining it. That's why I'm not getting rowdy."
Twitter still isn't feeling it
Fans took to Twitter to air out their feelings about Cardi B's gift to Offset, with one person writing, "Bruh got paid for cheating. Offset really a legend. Never seen no sh*t like this in my life."
"Cardi is tripping," commented another.
But some had more positive reactions.
One man tweeted, "500k in cold hard cash is very creative to me."
Another pointed out that this is really no one's business, writing, "She forgave him. Move on. She has. It's their marriage. Y'all weird on this here app."
Hmm… point taken.