Fans Don't Actually Think Jinger Duggar Is Any More Modern Than the Other Duggars
From their obsession to remaining modest to their strange courtship rules, the large Duggar family of 21 still fascinates audiences today. It all began with Jim Bob and Michelle Duggar when they first got their start on TLC. And now, many of the couple's 19 children are all grown up, married, and sharing their own lives on TLC's Counting On.
There are plenty of fan favorites in the family, and Jinger Duggar has always been one of them. Many think of Jinger as the "rebel" of the household for her actions as a youth, but now, some fans are adjusting their tune and thinking she's no different than her conservative siblings. Here's why fans are changing their mind.
19 Kids and Counting fans thought of Jinger Duggar as the 'rebel' Duggar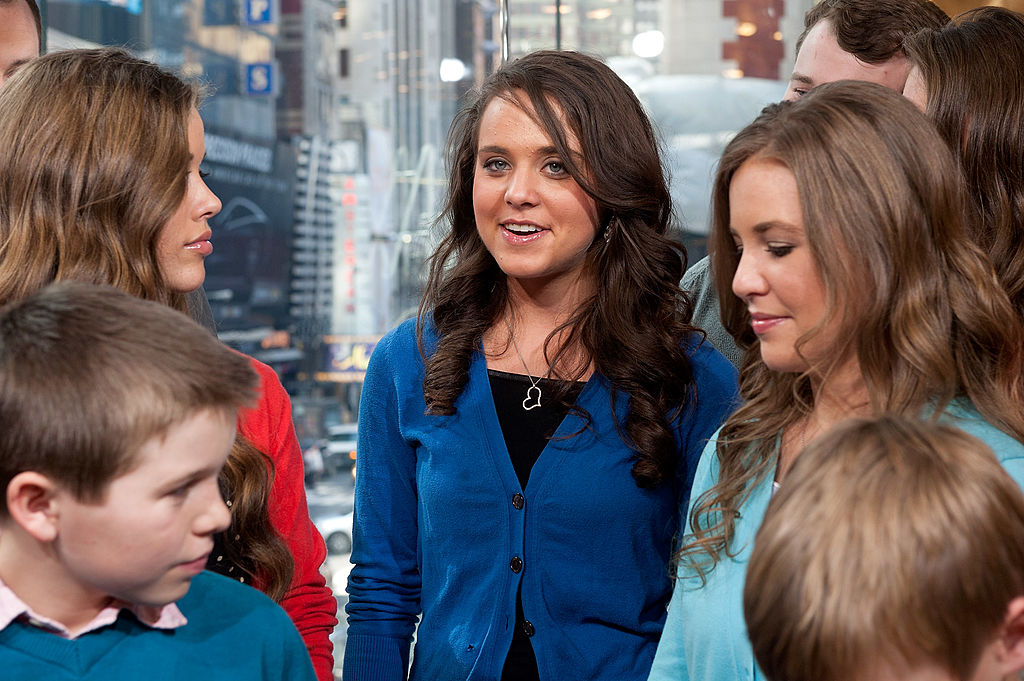 Ever since Jinger was a teen, she always stood out to fans as being the "rebel" of the family. And given her plans for the future, it seems many think she's willing to break away from the other Duggars and go out on her own. Jinger and her husband, Jeremy Vuolo, recently announced they're moving to Los Angeles, and it reminded fans of the time when Jinger said she'd love to move to a big city in the past. Michelle Duggar dismissed Jinger's claim, of course — but now that the Duggar daughter is older, she's making the big move happen.
It's not just this desire to move that had fans thinking Jinger was a rebel, either. As soon as she was married, she switched from her family's dress code to wearing more modest clothing, like pants and shorter dresses. And she also gave Jeremy a full frontal hug before they were married, which was a huge no-no in the Duggar household.
Fans don't think she's that different from her siblings after she said this
Jinger may appear a bit more independent than her siblings upon first glance, but some fans aren't convinced she's so different. And it seems one quote about children is what's really cluing fans in. We know Jinger and Jeremy have one child together, Felicity. And during her pregnancy with Felicity, Jinger gave Us Weekly a clue that her fans can most likely expect more children from her in the future, as she and Jeremy said they want to see what "the Lord provides."
Reddit users saw this interview as a red flag that Jinger's just like her fundamental Christian parents and siblings. "Jinger's not as cool and worldly as some of you think. She's just as fundie as the rest of them," one user wrote. And another added, "I never once thought Jinger was cool, just that she did a few 'ohhhh shocker' things. She's still totally brainwashed."
Could Jinger's husband be the reason she's slightly more modern?
It seems many fans think Jinger appears more "worldly" and adapted to modern life because of her husband, Jeremy. We can't forget that the entire reason the couple's moving is because of Jeremy's ministry schooling — so without that, Jinger may not have taken the plunge to Los Angeles at all. As for her clothes, the Duggar household has a rule that the man of the house is the one who makes the final decisions regarding what's appropriate to wear. It seems Jeremy most likely has a more modern approach here, too.
"People think Jinger's so cool and worldly, she finally escaped the compound and is living the life she's always wanted, etc. but it's actually all Jeremy," another Reddit user wrote in the thread. "Jeremy's giving her a different brand of Kool Aid and it happens to be more modern and seemingly worldly, so people think that Jinger finally woke up. No, she didn't."
We're not totally sure how stuck in the Duggar family's ways Jinger is, but we are all curious as to what her new life in Los Angeles is going to look like. Perhaps a new city is what she'll really need to feel free.
Check out The Cheat Sheet on Facebook!