Why Fans Are Dragging Kim Kardashian For This Video Of Chicago West
Kim Kardashian is getting called out for a video she posted of her daughter Chicago West.
Kim Kardashian always seems to find herself in the middle of controversy and this week was no exception. As a celebrity that boasts over 146 million followers on Instagram, the 38-year-old Keeping Up With The Kardashians star has a lot of influence on social media and every time she publishes something it becomes viral. What's different this time is that the debate centers around her parenting and it involves her daughter Chicago West.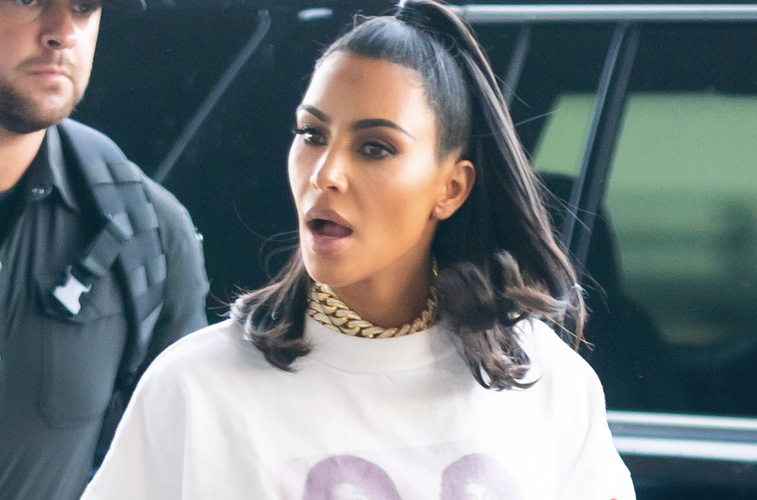 What Is The Controversial Video Involving Kim Kardashian's Daughter Chicago West?
Kim Kardashian is a dedicated mother of four and although she is constantly busy running her empire she gives herself quality time to share with her children. This week her Instagram account was flooded with cute pictures of herself sharing moments with North (6), Saint (3), Chicago (1) and Psalm (3 months).
"Bahama pics coming up. I thought taking a pic with three kids was hard OMG this is almost impossible," she shared on a post of herself and her four kids on the beach.
It was during this same trip that Kim posted a video of her youngest daughter handling a snake that was placed around her neck. The way that Chicago held the reptile like if it was a toy and looked at it straight in the face was shocking to fans.
"My brave girl Chicago," Kim wrote.
Kim's sister Khloé chimed in and said: "She's crazy. Look how she's looking at this face. OMG."
Kim Kardashian Gets Dragged by Fans
Chicago looks fearless in the video, maybe not knowing that it's not a toy and a live animal could lead to terrible consequences if handled the wrong way. That's where fans weighed in with their opinions and things were not pretty.
"Yo I'm sorry but I don't like this too much. She was grabbing that snake too hard, [I know] she is a kid that's why I'm mad, it's not for the kids safety but more for the snake [because] she could have broken her, literally, [please] be careful with her and what she touches. Talking [from] experience here, sadly," a Kim fan wrote in the comments.
"She is holding the snake way too tight the poor snake needs to be able to move around she could have hurt it," another Instagram user wrote.
"No one is going to talk about the fact that this is an animal, not a toy? I'm impressed about stupidness nowadays," a social media user questioned.
"WTF are you letting your young child play with a damn snake?" a fan directed their question to the mother.
"Handling a snake around your neck is known to cause spinal problems and arthritis. The Kardashians have always been cruel towards animals specifically Kim who continued to wear fur and snake skin publicly. Truly [disgusting] especially when you have such a huge platform," a Kim fan said.
"Sometimes kids don't know when they are hurting an animal, it's a parents, and the person showing the snakes job to teach them how to properly treat an animal. This is honestly disgusting, that snake didn't deserve that type of treatment," a fan shift the blame to Kim.
It is worth noting that the snake handler is also seen in the video and we are sure she would not have let a child handle the snake in that manner if she thought it was dangerous.
A user within the comments of the post gave insight into the type of snake Chicago handled. "Just gotta say after being into snakes for the last 45 years it's a joke to say that Chicago was in any kind of danger actually impossible to [be] more exact as [it] was a corn snake and to top that, the snake is so far removed from the wild in approximately 40 years, it's like any pet. Nonvenomous and incapable of harming anyone except a small rodent," the insider chimed in.