Fans Finally Turned On Jennifer Lawrence After She Did This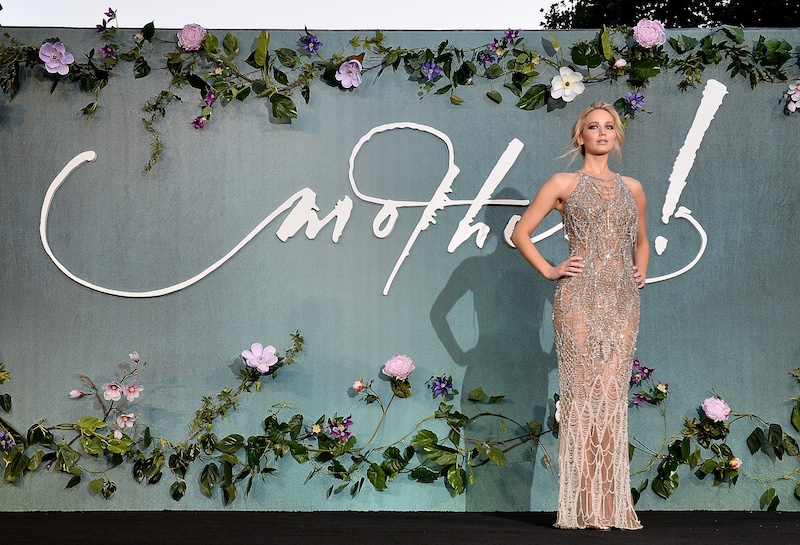 It's still very good to be Jennifer Lawrence. At just 27 years old, she's already been at the forefront of two successful movie franchises, won an Oscar, and been nominated for three others. In 2015 and 2016, she was the highest-paid actress in the world. And she graced the cover of Vogue magazine's landmark 125th issue.
Lawrence is a tried-and-true Hollywood A-lister. And she counts everyone from Amy Schumer and Adele to Woody Harrelson among her circle of friends. But even though she's still beloved by those near and dear to her, her days as America's Sweetheart are seemingly behind her.
In 2017, Emma Stone surpassed Lawrence to become the highest-paid actress. There's obviously room for more than one successful woman in Hollywood. But there are more than a couple of reasons why the Hunger Games and X-Men star's fan base might be shrinking.
Let's take a quick look at the things Lawrence has done to make fans turn on her (No. 4 seems to be happening to a lot of celebrities these days).
7. She made a culturally insensitive misstep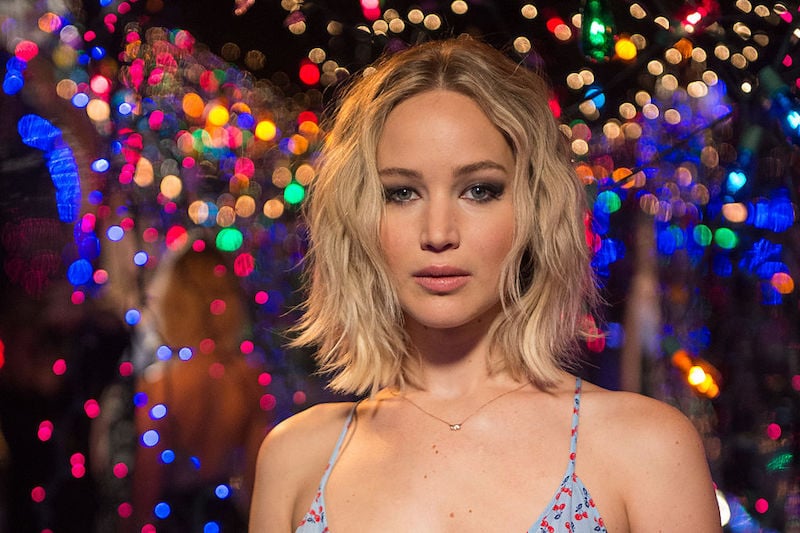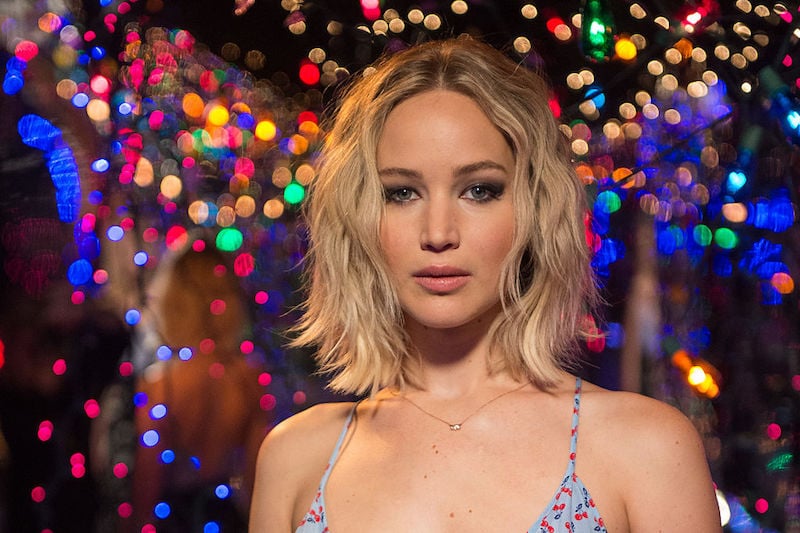 One of the downfalls of being an enormously famous celebrity is that every single thing you do and say is subject to public scrutiny. Sometimes, reaction to an actor or actresses' less-than-stellar behavior can feel a bit over dramatic. In Jennifer Lawrence's case, that scrutiny was, unfortunately, well deserved.
In a 2016 interview on The Graham Norton Show, she admitted that she had scratched her butt on some sacred ceremonial rocks while filming The Hunger Games in Hawaii. Lawrence meant the story to be funny. But it caused a pretty big uproar on social media.
Fans and critics of Lawrence found the anecdote to be culturally insensitive. And while she offered up a muted apology on her Facebook page, many felt it didn't go far enough.
Next: Does she have a problem with body-shaming?
6. She's no stranger to controversy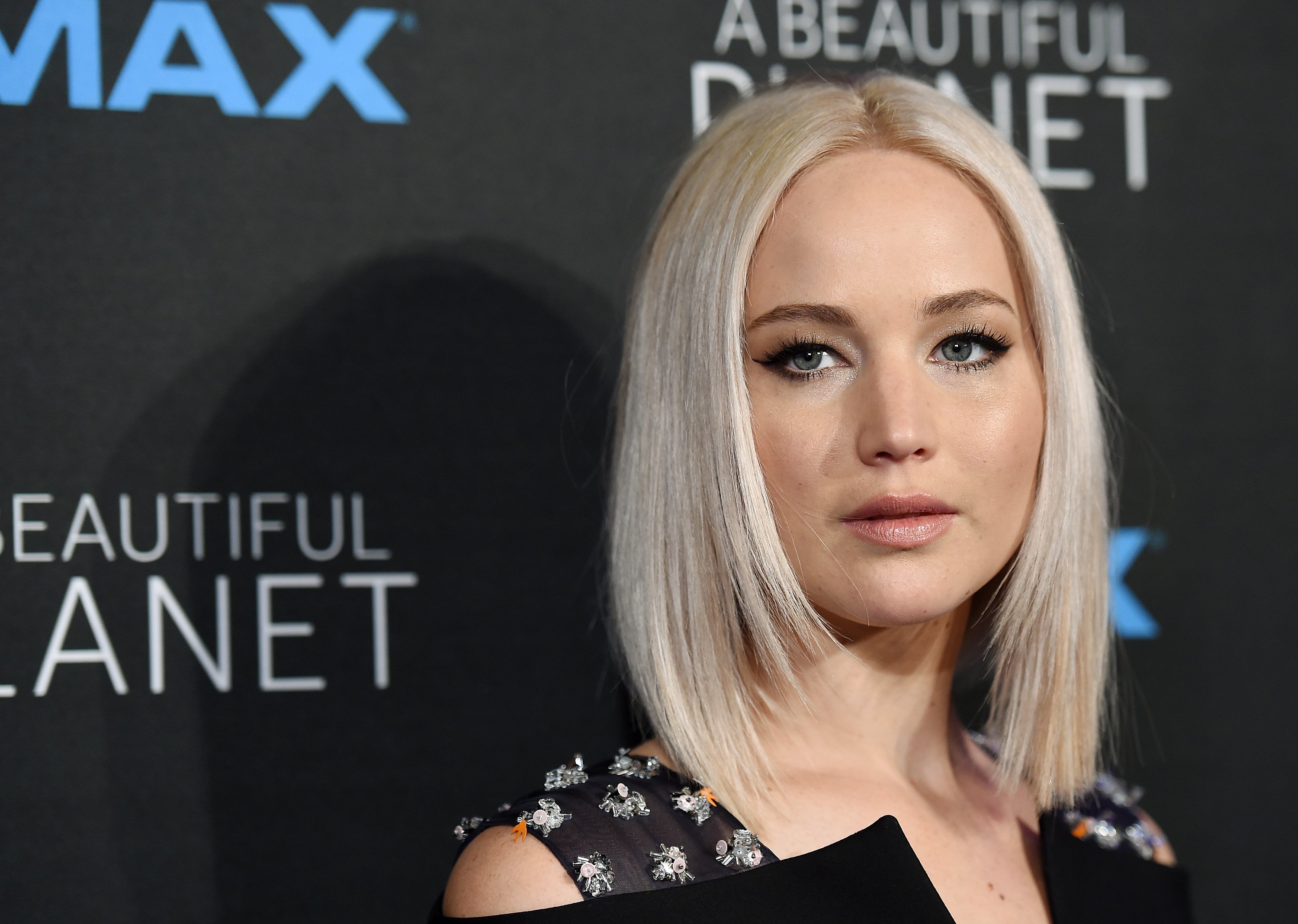 The intense backlash toward Lawrence after her butt-scratching incident may have felt like it came a bit out of left field. But it was hardly the first time the actress has said or done something that could be categorized as problematic.
Since she became a household name in 2012, Lawrence has found herself in hot water with fans on numerous occasions. She's been accused of making transphobic and homophobic statements about her characters and her cat. And she has a bad habit of calling herself fat or pudgy when any objective observer can clearly see that's not true. That's led some fans to believe that she has a problem with body-shaming.
To be fair, Lawrence has also gone out of her way to show support for the LGBTQ+ community. But as a figure that's very much in the public eye, she could and likely should do more to make sure her off-the-cuff remarks are less insensitive.
Next: We can't help but notice her love life.
5. Her romantic choices are questionable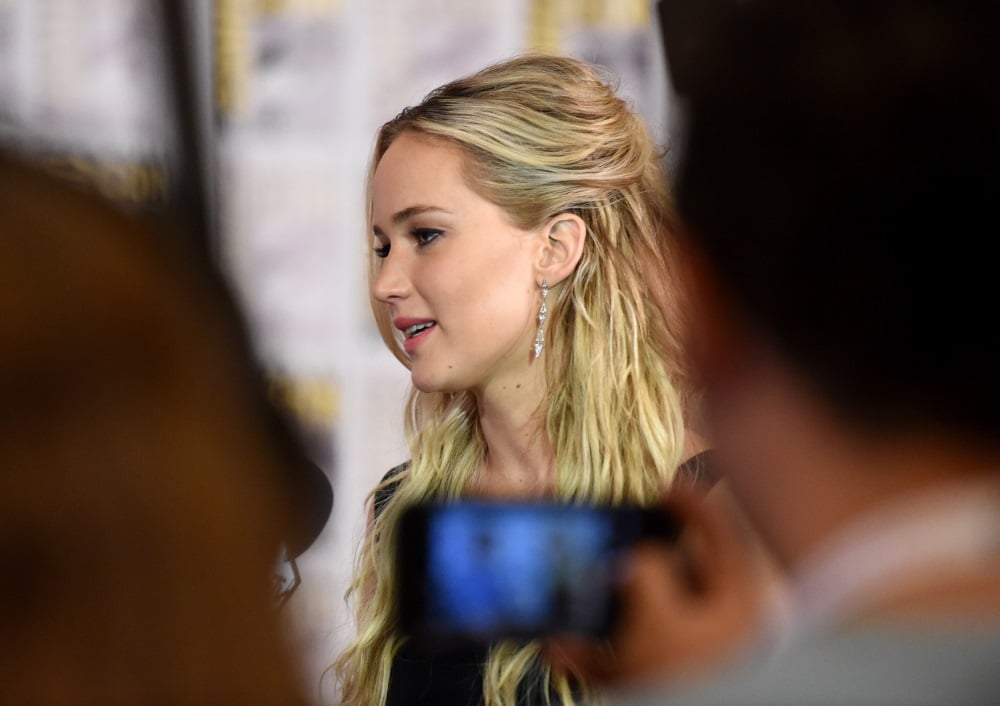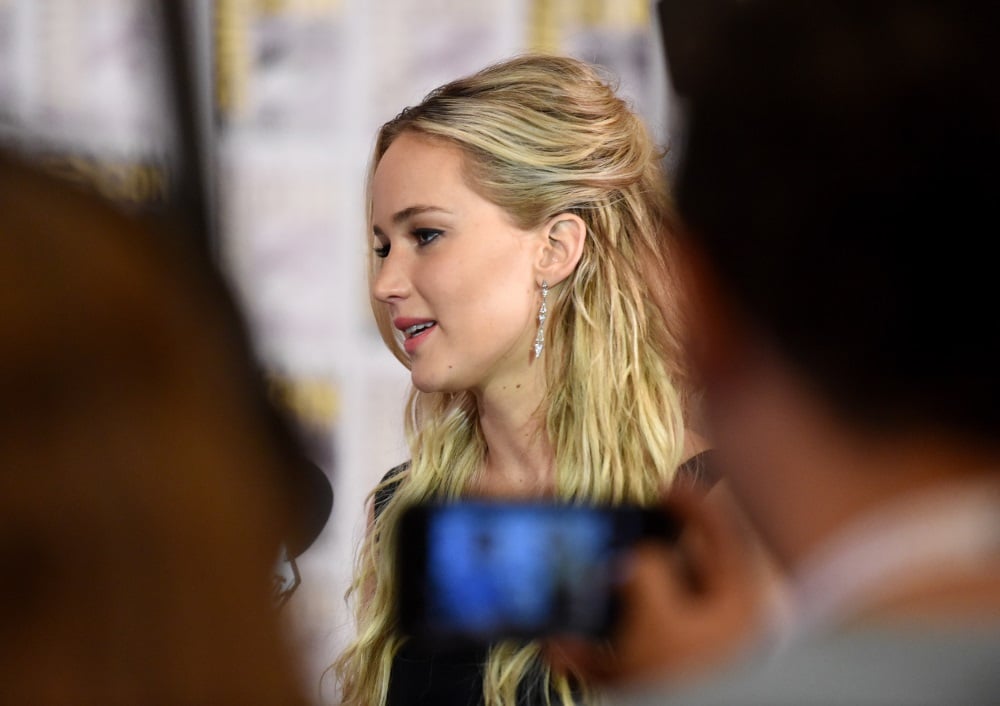 Whether it's fair, actors and actresses are routinely judged not only by their own behavior but by the company they keep. And that's especially true of their romantic partners.
When the first Hunger Games film was released in 2012, Lawrence was dating her X-Men costar — and fellow Millennial — Nicholas Hoult. In 2014, the pair broke up, and Lawrence began what some fans believe to be a troubling trend.
First, she dated Coldplay frontman Chris Martin, who is 13 years older than she. Martin and Lawrence's on-again, off-again relationship has been officially off since August 2015. But, at 27 years old, she became embroiled in another romance with a much-older man — her Mother! director, 48-year-old Darren Aronofsky, although the two broke up in 2017.
On the one hand, Lawrence owes approximately nothing to her fans as far as her love life is concerned, and she's obviously free to date whoever she wants. But her tendency to date men who are so much older than her — and use those relationships to snag headlines — has caused more than a few fans to give the actress a serious side-eye.
The majority of Lawrence's relationships have been with recently divorced men. So that's led to (completely unfounded) speculation that Lawrence is a homewrecker. Some questioned whether she had anything to do with Chris Pratt and Anna Faris' breakup. In other words, Lawrence is free to take a liking to whomever she pleases, but she can also expect her real-life love affairs to be controversial.
Next: This has been a problem more recently for a lot of celebrities.
4. She's getting a lot more political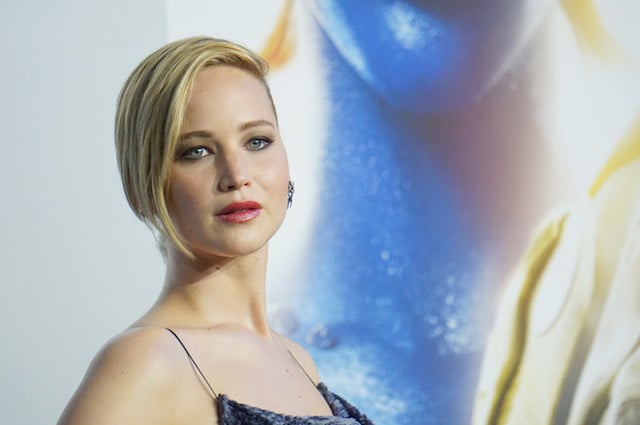 Lawrence rose to international fame playing a character that becomes a political lightning rod in a post-apocalyptic society. But it took the actress a few years to find her inner Katniss Everdeen and start speaking up about the issues that matter to her. In 2014, leaked emails revealed that Lawrence and her American Hustle co-star Amy Adams were paid less than their male counterparts. A year later, in 2015, Lawrence finally spoke up about the gender pay gap in a Lenny Letter.
Since then, she's been more vocal about her political opinions. She's been an outspoken critic of the Muslim Ban. She's also expressed her outrage about white supremacy. For some fans, the actress' decision to speak her mind has been a welcome change.
But there are some fans who don't agree with Lawrence's politics, or who don't believe celebrities should speak about current events. And they're not exactly thrilled that she's using her public platform to criticize the president's policies and his supporters.
Next: Maybe it's her personality
3. Her brash personality has rubbed some fans the wrong way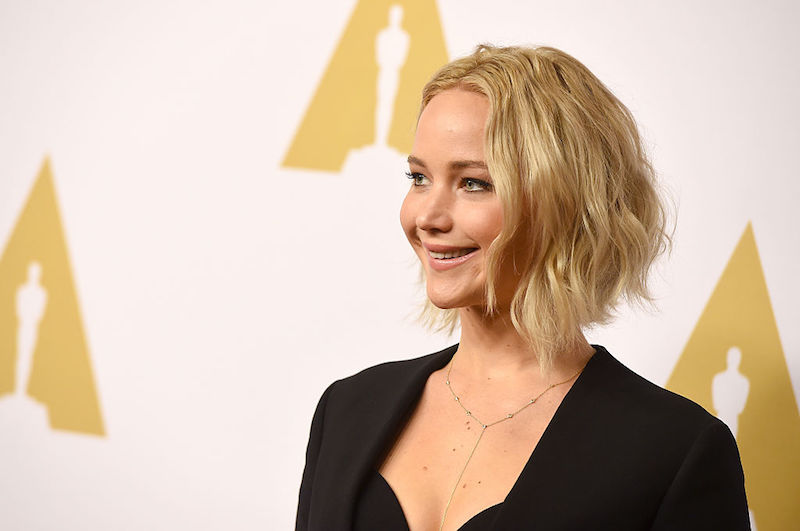 Lawrence's impulsive and no-holds-barred approach to life has, in many ways, played as big a role in her fame as her acting talents. From tripping at the Oscars to photobombing fellow A-listers on the red carpet, she's made a name for herself by putting her zany personality on display.
But sometimes, her fearless approach to life doesn't come across all that well in the public eye. In 2016, she lashed out at a reporter for looking at his phone during a press conference. In 2017, she was videotaped dancing drunkenly at a strip club. And for fans who feel strongly that Lawrence should be a squeaky-clean role model for her younger fans, these moments were a huge turnoff.
Next: Did she already peak at the box office?
2. Her post-Hunger Games movies haven't been that great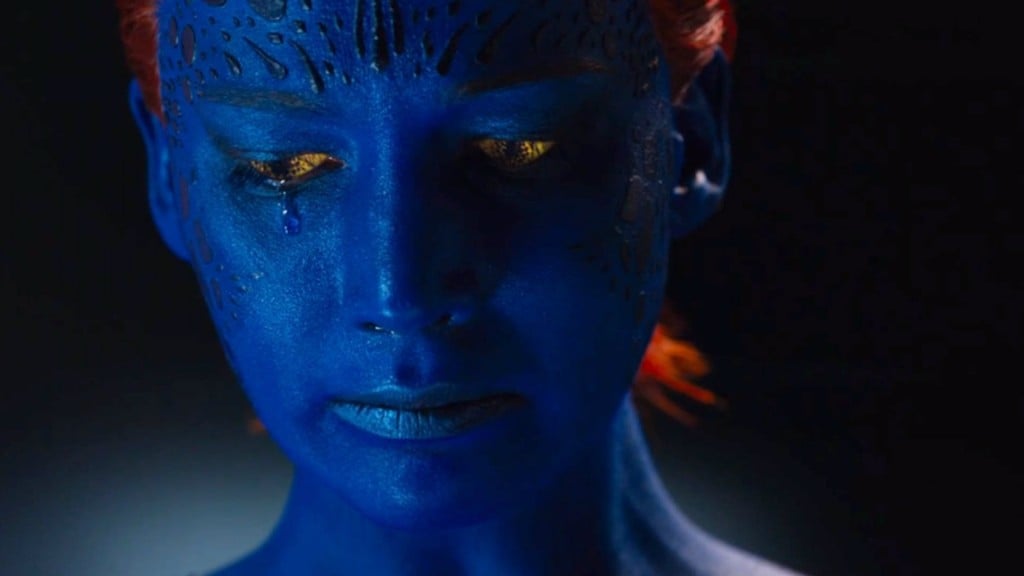 From The Hunger Games franchise to critically-acclaimed fare like Winter's Bone and Silver Linings Playbook, Lawrence proved that she had talent and exceptional taste when it came to her early roles. But since the last Hunger Games film hit theaters in 2015, her movies have been a bit of a bust.
Lawrence's performance in Joy was lauded and even earned her a fourth Academy Award nomination. But that film, along with both X-Men: Apocalypse and the romantic drama Passengers, underperformed at the box office.
Die-hard fans of any actor or actress aren't likely to give up on them after a few less-than-stellar movies. But with her recent trend toward subpar films, Lawrence has shown that she isn't unstoppable. And enthusiasm for her acting skills and her choices in future projects is definitely more muted these days.
Next: Fame has changed how the public views her
1. She doesn't seem genuine anymore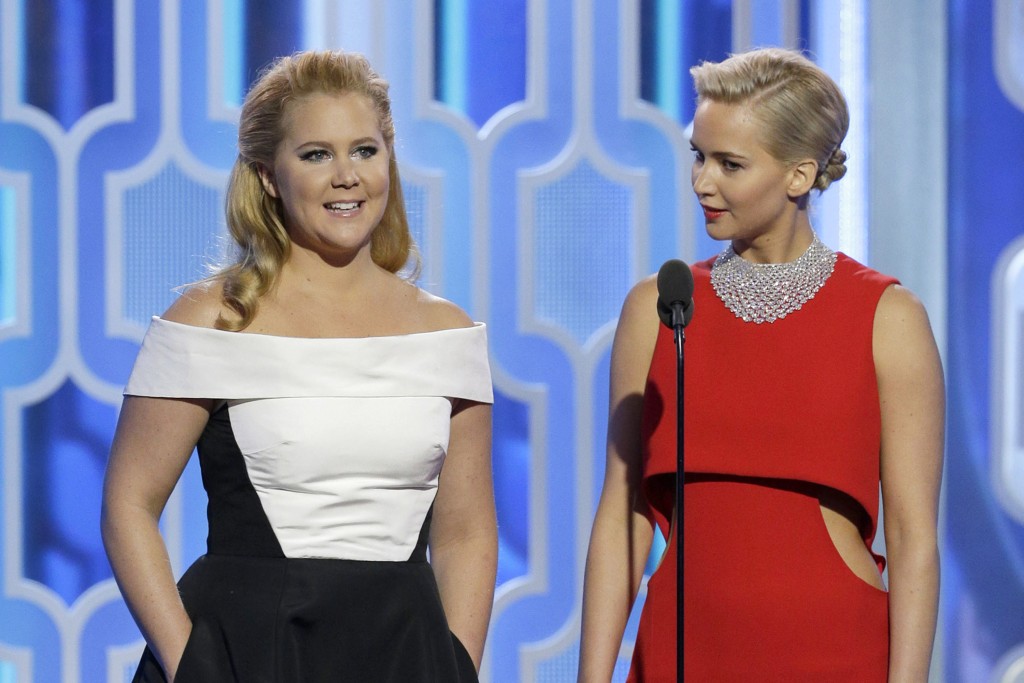 From her poor choices in projects and boyfriends alike to her propensity to put her foot in her mouth, Lawrence has definitely worn out her welcome. This fact does speak to a larger problem with how we talk about actresses. We have a tendency to build them up and then tear them down. But her decline in popularity also reveals something very specific about the actress' public persona.
What many fans loved about Lawrence was how she didn't seem to care what people thought of her. As her fame grew to an almost unmanageable level, it affected how she presents herself to the world. And some critics have pointed out the fact that Lawrence no longer seems genuine.
Like many other high-profile celebrities, Lawrence is very careful about what she reveals in interviews. And the result is a curated image. These days, every gesture she makes, and every soundbite she releases, seem to have been carefully crafted by a team of media-savvy pros.
The positive side of Lawrence's new persona is that she gets to hold onto some semblance of normalcy in her personal life. But for fans who relished her less-guarded approach to public life, it feels as though the actress they loved has been replaced with a much more polished, and less authentic, newer model.
Check out The Cheat Sheet on Facebook!