Fans Are Freaked out by IG Pic of Colton Underwood & Cassie Randolph
It's been a strange, albeit interesting and entertaining, year for Bachelor Nation. First, Colton Underwood jumped a fence after Cassie Randolph chose to leave The Bachelor and eventually broke off his remaining two relationships in an effort to chase after her. Then, Hannah Brown got engaged to Jed Wyatt on the latest season of The Bachelorette, only to break it off with him almost immediately afterward, when the news broke that he had a girlfriend back home. Finally, Bachelor In Paradise has been the gift that keeps on giving with its twists and turns.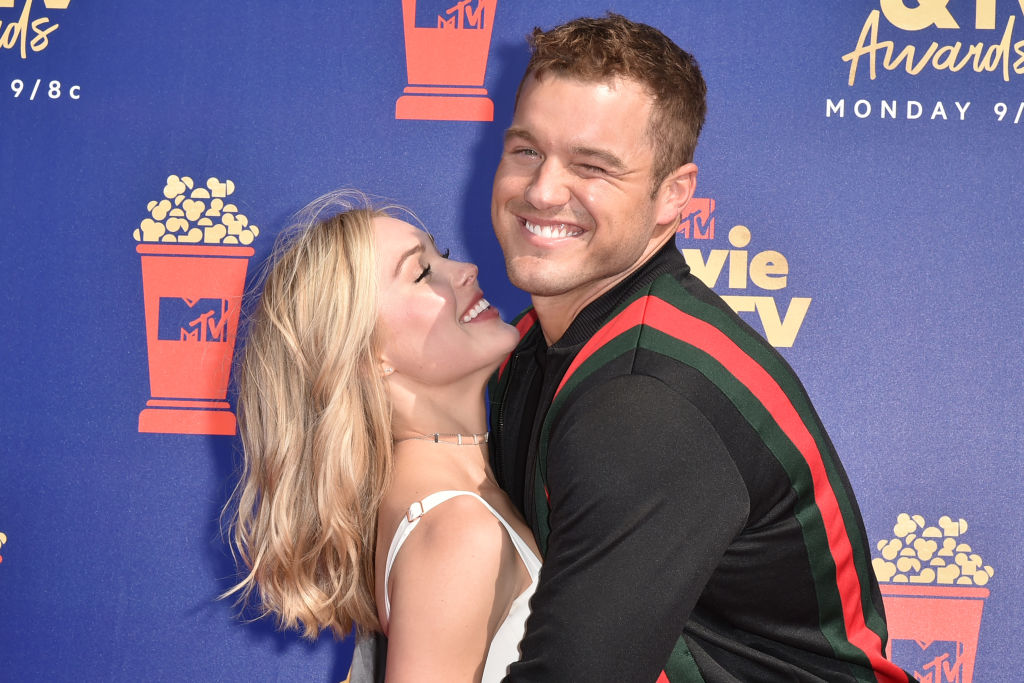 Bachelor In Paradise
One of the most entertaining things about this season of Bachelor In Paradise is Demi Burnett. Hailing from Underwood's season, she is full of quick-witted responses and sports a fun-loving personality. One of her best one-liners from this season of BIP came after she spotted a footprint in the sand. The footprint was truly unusual because it clearly showed the imprint of six toes, rather than five. "Who is the monster running around here with six toes?," Burnett exclaimed in horror.
The six-toed monster
Though the mystery of the six-toed "monster" has yet to be solved, many Bachelor Nation fans began questioning if Underwood was the culprit. Though the former bachelor is nowhere near paradise at the moment, Randolph recently posted a picture that have fans freaked out and at least a bit suspicious.
Cassie and Colton couple pic
"Missing this place and this guy a little extra today," Randolph captioned a picture of the pair of them together. In the picture, which was taken in Bermuda, the couple is snuggled up on the back of a boat. Arms wrapped around each other, and legs stretched out, Underwood's feet are closest to the camera lens, which was a cause for alarm for many fans.
"I thought Colton had 6 toes for a second," one fan wrote. "I was thinking the same! I even zoomed in to count his toes!," another fan declared in response. "It's Colton's foot this time! He may be the 6th toed person in Paradise," one Instagram user said, referencing the footprint that Burnett spotted. "Who else counted his toes…looks like you're in the clear for now," said one fan. Even Randolph herself joined in on the ribbing. "Is that a 6th toe I see?," the California native commented playfully underneath the photo.
Fans are freaked out
Other people were less concerned about counting Underwood's toes and more bothered by his feet in general. And of course, in the age of no filters on the Internet, people were quick to vocalize their disgust. "Colton Underwood's toes are scary!," one fan wrote. "Disgusting a*s feet bruh," another chimed in. "Wtf are those toes doing?" one user questioned. "Is his foot okay?," another fan asked.
Others rush to Underwood's defense
Of course, some diehard fans were quick to stick up for Underwood and his feet. "Colton's toes are weirding me out," one user confessed. Immediately, another fan stepped in to defend the former football player. "Don't look at them!!! What do your toes look like?," the fan quickly clapped back. We have to agree with the defender here. As long as Randolph isn't freaked out by Underwood's feet, we're not sure why anyone else cares.