'Teen Mom 2' Fans Are Freaking Out on Jenelle Evans For Her Recent Instagram Post About Her Daughter
Jenelle Evans' life hasn't been easy, but she also has done much to help her situation. Last year, her husband was fired from Teen Mom 2, forcing her to film outside of her home. And this year, a serious incident led her to lose custody of her kids. Fans have been on her case since she made it clear she's staying with her husband instead of fighting for her kids. Now, she's being slammed for an Instagram post about her daughter.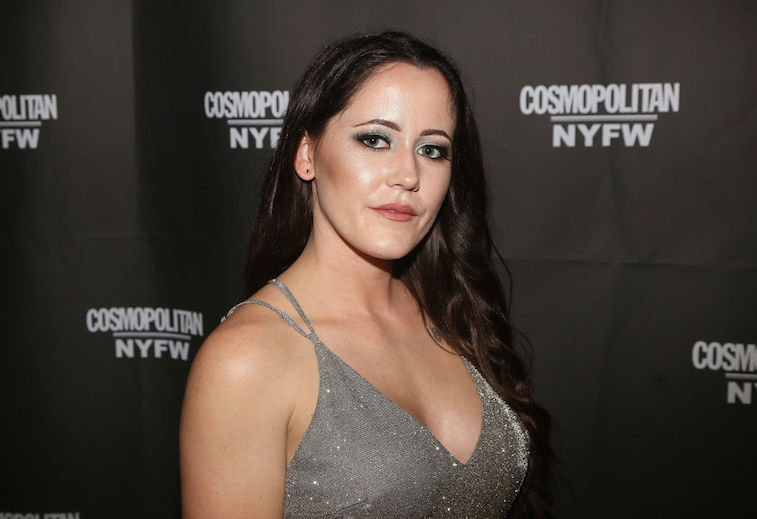 Evans lost custody of her kids after her husband shot her dog
In early May, Evans' ex Nathan Griffith called police asking for a wellness check on his son after he learned that David Eason, Evans' husband, had shot the family's French bulldog. Eventually, word spread, and a wellness check turned into a larger investigation. Eason admitted that he shot the French bulldog after it scratched his youngest daughter Ensley's face. Child Protective Services decided to open an investigation of their own to make sure the kids were living in a safe environment. As a result, CPS removed all three of Evans' kids from her custody. Since then, Evans has been appearing in court trying to get her kids back.
Evans is staying with Eason despite it complicating her chances of regaining custody
One of the biggest issues fans have had with Evans (since this whole ordeal began) is that she hasn't left her husband. If Evans chose to leave Eason, she would most likely regain custody of her kids much more quickly. Eason is the reason CPS is investigating, so if Evans parted ways with him, she'd be able to make a much better case for why she should have custody of her kids. However, she isn't doing that, and it's driving fans crazy because many believe that she is essentially choosing her husband over her children. She knows that staying with Eason could mean an investigation that lasts up to several years, however, losing her kids hasn't convinced her that she's with the wrong guy.
Evans recently shared on Instagram that she's calling social services on her mother, who is caring for Ensley — and fans freaked out
Since the custody ordeal first started, Evans hasn't taken a break from social media, which fans have been on her case about as well. Most people think she needs to take a social media break, but Evans keeps posting. On June 4, she posted a photo with her daughter and said that she's calling social services on her own family (presumably her mother, with whom Ensley is currently living). Fans freaked out, saying that she's going about the entire situation the wrong way and might end up inadvertently sending her own daughter into foster care.
"If you do that they will just put them in foster care!! Please don't," one user wrote. "Ur [sic] daughter deserves a better mother just like the rest of ur [sic] kids," another person commented. Others attacked Evans once again for not leaving her husband. "Girl get off Instagram and get your damn kids back… Why is it such a hard choice to choose between a boy and your kids? Evans' fans clearly aren't backing her in this situation. She might want to consider getting off social mediaand laying low while the courts decide whether she'll regain custody.
Check out Showbiz Cheat Sheet on Facebook!