Why Fans Are Happy Gwyneth Paltrow Is Leaving the MCU After 'Avengers: Endgame'
Gwyneth Paltrow has been playing Tony Stark's love interest in the Marvel Cinematic Universe (MCU) since 2008's Iron Man. However, despite the actress's longevity as Pepper Potts, many fans are happy to see her leave post-Avengers: Endgame. So, what has Gwyneth Paltrow done to catalyze such contention surrounding her character, and why are some fans thrilled at the idea of a Pott-less MCU?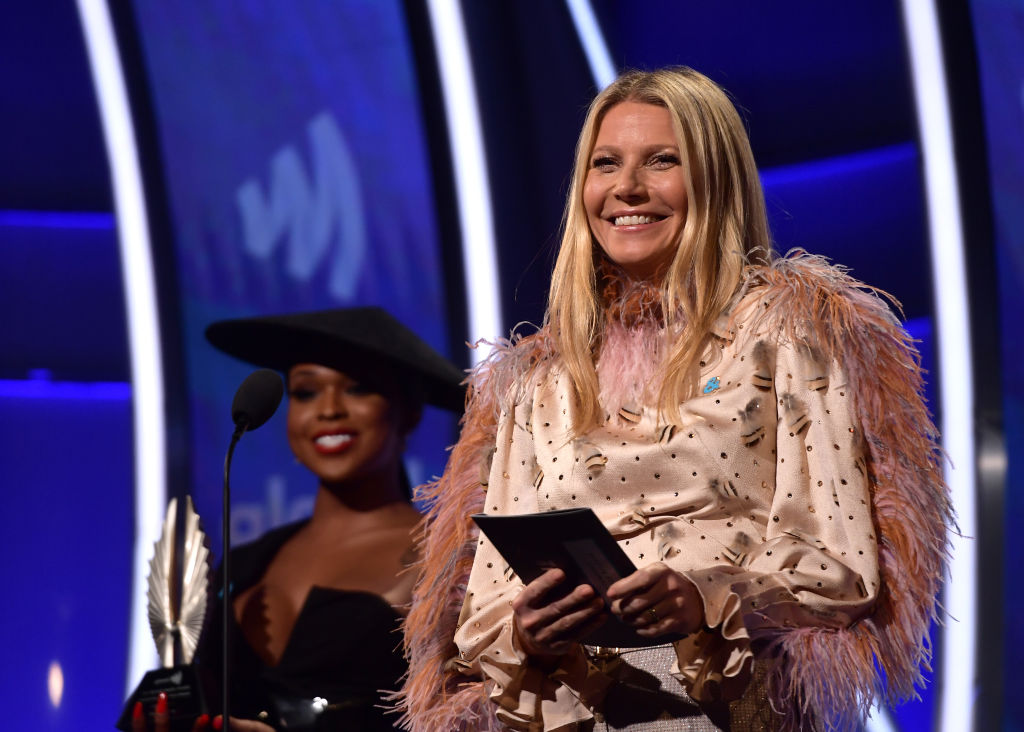 While many supporters argue that Paltrow's character is a beneficial addition to the MCU (more on this later), gripe surrounding Pepper Potts comes down to two factors: the Avenger's character – her personality, tendencies, and narrative purpose – and Gwyneth Paltrow – her personality, tendencies, and lifestyle brand. While some people struggle to see what Pepper Potts adds to the narrative at play, others struggle to see past Gwyneth Paltrow and the not so favorable public persona she has fostered.

The problem with Pepper Potts

If you scroll through Reddit forums or the dangerous YouTube comments space under videos about Pepper Potts, a popular opinion quickly emerges: the character is a nag and fails to accept that with great power comes great responsibility.

Many Pepper Potts haters feel that she, rather than supporting Stark and accepting him for the egotist and world savior he has become, holds him back (or tries to change him). She often asks that he put their relationship before humankind as a whole, incessantly begging him to come home, or leave the heroics to another Avenger.

To many, what Potts is asking of Tony feels illogical and unfair. Not to mention, the fact that this theme is systematically repeated in several Iron Man and Avengers movies makes for an unfleshed character profile, as she fails to retain an individual narrative arc, one that is unfettered by Tony's influence. While she is a supporting character, many argue that she "gets in the way" more than she adds to the story.
The problem with Gwyneth Paltrow

Gwyneth Paltrow – mostly stepping away from Hollywood to promote her lifestyle brand GOOP – is often deemed a privileged, and unaware faux-science endorser. From cookbooks that reiterate her conversation with Hollywood elites to the outrageously priced clothing she tells GOOP fans to buy, many feel that that the actress, and now businesswoman, is disconnected from those who do not comprise the Top 1%.

Though heading in the Matha Stewart-esque direction, Gwyneth Paltrow has not been met with the same degree of appreciation or acceptance that Stewart receives. Instead, people feel that Paltrow tries to do everything – reaching into territories she is not qualified to traverse – and fails as a result.

While putting her life on display with a sense of ease, her openness regarding her privileged existence has since catalyzed widespread contempt. Many would argue that Paltrow started a lifestyle brand unaware of what a common lifestyle consisted of.

What people who support Gwyneth Paltrow/Pepper Potts in the MCU have to say

Those who support Pepper Potts in the MCU, tend to stray from discussing Gwyneth Paltrow as a person, and rather rely on what the character adds to the film franchise. Many believe that Pepper Potts keeps Tony grounded, and reminds him of "the other" important facets life has to offer.

Fans argue that without Pepper Potts, Tony Stark would go off the deep end. They feel that Pepper Potts cares about Stark's well-being and wants to stop him from continuing in this fashion because upholding the responsibility eats away at his mind, heart, and body (a message Paltrow would likely communicate in real life).

The main idea: Potts is not the overbearing girlfriend. She is the one who truly "sees" Tony. She is the one who understands how Tony's turmoil contributes to his everyday existence and wants to save him from permanent stress.

Whether Potts has Stark's best interest in mind or merely fails to see the importance of all he does will be an everlasting debate; however, either way, those who have been waiting for her Marvel story to end are at last gratified.