Fans Have Theories About the Reason Behind Kim Kardashian's Controversial Perfume Launch
The entire Kardashian-Jenner family has some serious hustle in them, running multiple businesses, raising children, and staying fit, all while filming their reality show. Even now, while the whole family is following orders to shelter in place, it seems no pandemic is going to stop their business pursuits from moving forward.
Despite COVID-19 essentially shutting down the US, KKW's new fragrance is being released on schedule, a move that is garnering some harsh criticism and speculation as to why they aren't canceling or at least postponing its release.
Fans are divided on the launch of Kim Kardashian and Kris Jenner's perfume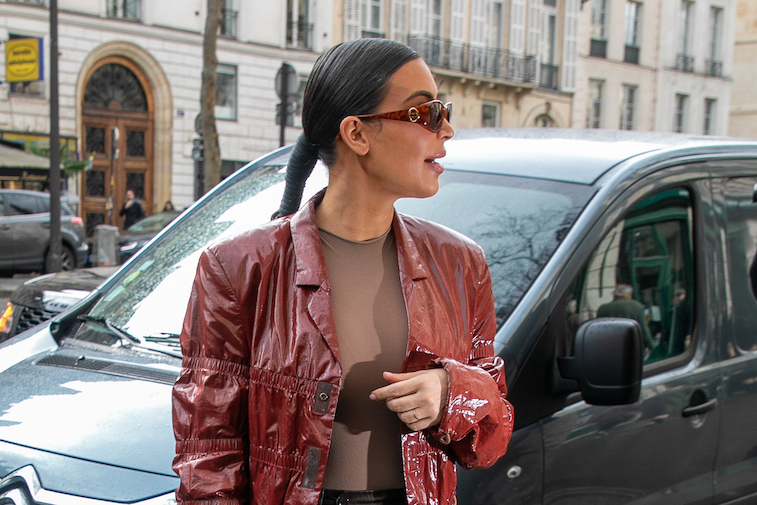 Kim Kardashian and her family's matriarch/manager, Kris Jenner, are releasing their first collaborative fragrance together called KKW X KRIS. The fragrance is in a hexagonal bottle, representing Jenner's six children and is being released "just in time for Mother's Day," Jenner gushed on the promo photos.
Fans and haters alike can't seem to agree on whether this is a good thing or not. In a recent Reddit thread comments ran the gamut from support to disdain and everywhere in between. Aside from the fact that perfume seems unnecessary and frivolous, especially now, one of the biggest concerns from critical fans was over the health and safety of the workers that would be producing and shipping the product.
One fan wrote: "Perfume isn't essential. Makeup delivery isn't essential. Those staff should be paid to stay home and stop the spread."
Another added this thought to the discussion in support of the launch: "There's a good chance that there are hundreds if not multiple thousands of people out there who are heavily relying on this perfume line to be released- from advertisers, to factory workers, even trickled down to janitors. If they halted production there would be no work, which means no pay."
While it's unclear why the launch continued as planned (or whether a postponement was ever even on the table), many speculated that it would take too much time and money to halt a launch that may have been planned long ago.
Kim Kardashian is donating 20% of the proceeds from her fragrances to a good cause
When you visit the KKW fragrance site or take a look at the social media posts concerning the KKW X KRIS perfume, you are met with a variation of this message: "20% of profits from all sales made on kkwfragrance.com from April 15th- May 5th will be donated to Blessings in a Backpack." The organization, Blessings in a Backpack, works to provide food to school children in need on the weekends when they are not receiving school lunch.
The critics were not appeased by this offering, however, with many saying that it's not enough and that it was simply a move to profit off of the pandemic.
One twitter user wrote: "hey guys we know there is a pandemic, great!! How do we make more money?! — let's put out another perfume nobody wants to donate 1/5th of the profit and pocketing 4/5th."
Is the criticism of Kim Kardashian's business moves fair?
While there may be some valid concerns about this product release, due to the Coronavirus, Kardashian has been criticized for the timing of her launches for far less valid reasons. For example, in January of this year, she announced the release of her KKW fragrance Crystal Violet Musk. The announcement came a day after the news of the death of basketball player Kobe Bryant and some fans were outraged. Many accused Kardashian of being insensitive and even of having no morals.
While she is the focus of her brand, and its main point of advertisement, that doesn't mean her companies are all that different from any other with a full roster of employees counting on business to run smoothly, and eager fans waiting for new products. Despite death and tragedy, for the most part, advertisements go on, products launch, and it's extremely doubtful that the large, faceless companies come under nearly as much fire as Kardashian.
Indeed, Nike just launched a new sneaker, and there isn't even a whisper of controversy about it. Even if the launch had been met with controversy, who would bear the burden of that criticism? Can the average person name the CEO in charge of the company?
As one fan aptly put it: "My take is like…. lots of brands and companies are still selling and releasing products. This is not a 'kim tone deaf' issue."