Fans Have Theorized That Jana Duggar Is Actually Being Held Prisoner by Her Parents
We've been watching the Duggar family for years thanks to shows like 19 Kids and Counting and the more recent Counting On. While fans love to see what the younger Duggars are up to, we're all invested in the older children in the family, who they're courting, and what their lives are like as they have children of their own. While favorites like Jessa, Jill, and Jinger are all married and moved out of the Duggar household, their older sister, Jana, remains unmarried and living under Jim Bob and Michelle's roof. Fans adore Jana and her kind-hearted spirit, but they continue to speculate why she hasn't yet found a husband, too.
Many assume Jana just hasn't found the right man for her yet, but other fans seem to think something far more sinister is going on. Here's why some Duggar followers think Jim Bob and Michelle are purposely keeping Jana at home.
Jana Duggar still lives at home with Jim Bob and Michelle
While many of her younger siblings have moved out, Jana continues to live at home with Jim Bob and Michelle — and this is mainly because she's remained unmarried. The 29-year-old is quite old for still being single in the Duggar family, but fans love that she's seemingly waiting for the perfect partner to sweep her off of her feet before she enters a courtship. For now, she's still under her parent's roof and reportedly sleeping in the same room as her younger sisters, too.
Jana is quite a bit older than the sisters she shares a room with, but she's made it known on social media that it's her choice to reside in the same bedroom as them. "Actually, I've had the choice to move to another room, but love being in the girls room with my sisters!" she commented on social media. Jana's also said that even though there's a huge age gap, she enjoys catching up with them on what they did each day. It's clear she's great at caring for them and giving them an older sibling to look up to in the house as well.
Some fans theorize that Jim Bob and Michelle aren't letting Jana enter a courtship
Plenty of rumors have swirled over the years in regards to why Jana has not yet married. When she got an Instagram, the rumor mill started up once again that she was courting Lawson Bates — but she shut it all down. And CafeMom notes sources close to the Duggars explain that Jana isn't afraid to wait for the perfect husband for as long as it takes.
Some fans seem to theorize that Jana has not yet married for an entirely different reason, however. The Hollywood Gossip notes some seem to think that Jim Bob and Michelle are keeping Jana away from courtship opportunities so she can help take care of her younger siblings at home. As one fan wrote, "I just don't think her parents will ever allow her to court anyone until the little ones are more independent. She is their primary care giver. Michelle isn't going to let that go." Other fans theorized that after Jana is finished raising her younger siblings, she'll be the primary caretaker for her aging parents.
Jana seems perfectly content with where she is in life, however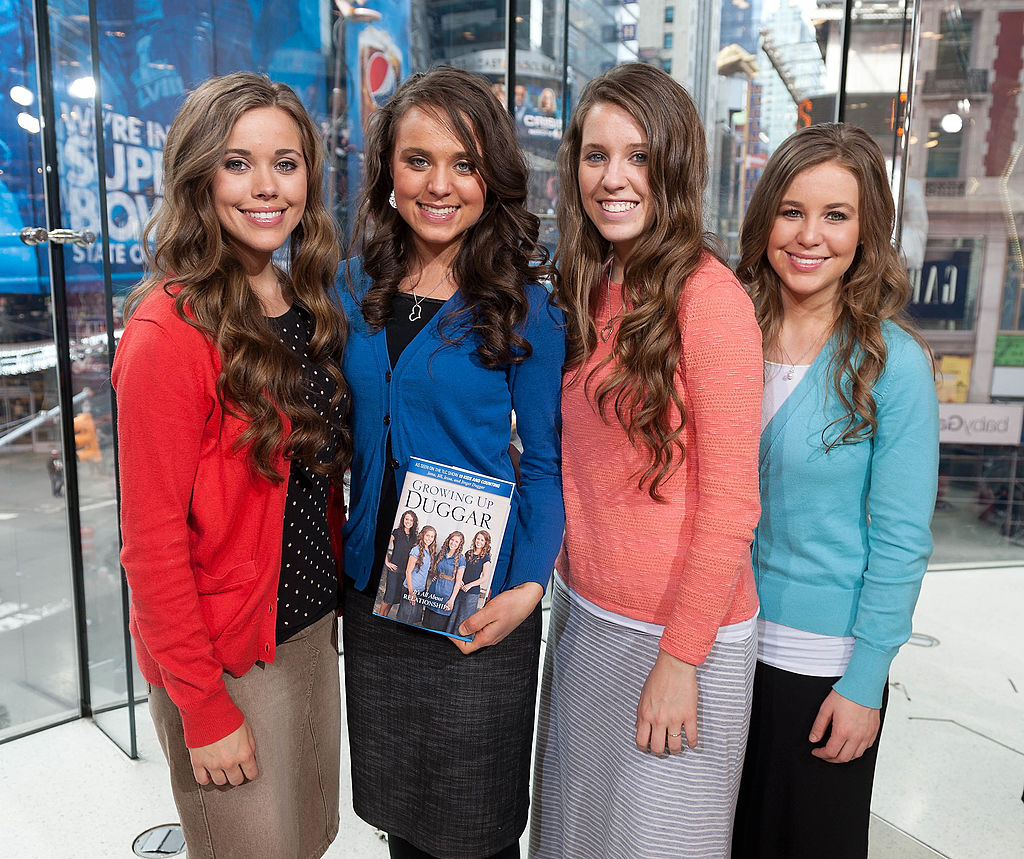 While Jana may still be holding out hope that she'll stumble upon Mr. Right in her future, she seems perfectly happy with what she's doing now. Not only does she help with family needs, but she also plays the piano for her church and has taken midwife training and has volunteered at the local firehouse. She certainly knows how to keep herself busy — and from the looks of things, it certainly doesn't seem like she's being held against her will at her parent's home, either.
Fans would still love to see Jana enter a courtship, though. In Touch Weekly notes when John-David Duggar announced his engagement, one fan commented on Instagram, "I'm so happy for him, now I want Jana to find someone." And some others have even suggested that Jana should be the next star of The Bachelorette to find her perfect match.
Check out The Cheat Sheet on Facebook!