Fans Just Accused Kylie Jenner of Stealing: 'Pretty Sad'
Kylie Jenner is so loved around the world; she has a massive fan base that stems almost entirely from her family's reality television show, Keeping Up With the Kardashians. Through the years, though, she's become much more than that — she's now a beauty mogul worth more than $1 billion. But even Jenner makes mistakes, and some have just accused the reality television star of stealing in her recent photo.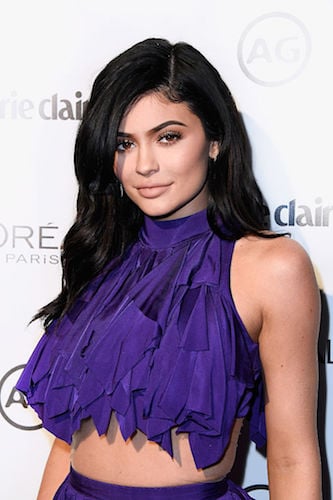 Jenner has become one of social media's most well-known stars
Over the years, Jenner has made a name for herself completely separate from the reality television empire her family has built. As the youngest member of the Kardashian-Jenner family, it took her a bit longer to figure out what she wanted to do with her life. Her older sister Kendall Jenner started a successful modeling career as soon as she turned 18, and with the youngest Jenner only 16 at the time, she was the last one to make something of herself — but definitely not the least. In 2015, she launched Kylie Lip Kits, which has since turned into Kylie Cosmetics, a billion-dollar makeup empire. And her massive social media presence played a huge role in her success.
She recently showed off several Halloween costumes
Celebrities love to go all out for Halloween, and all of those crazy costumes are showcased on social media. Most of the time, celebs have several costumes (as do many other young people), since Halloween normally lasts about a week as opposed to just one day of the year. And Jenner definitely had some fun wearing different costumes throughout the brief Halloween season. At the beginning of the week, Jenner wore matching Playboy bunny costumes alongside BFF Stassi Karanikolaou. Later, she rocked Ariel from "The Little Mermaid" before donning a Marilyn Monroe costume the next day. And lastly, she dressed up as a fairy in a tastefully skin-bearing costume.
Some fans accused Jenner of stealing her wing design in her latest costume
Jenner posted several photos of herself wearing the fairy costume, and she completed the look with wings and ear attachments to give the ears pointed edges. A blonde wig brought everything together. While many celebrities were obsessed with the look, a few of Jenner's fans called her out for stealing the wing design. "Too bad these beautiful wing designs were stolen from the original designer," a fan wrote in response to Jenner's costume. The comment received nearly 50 likes, and the count was still climbing as of Nov. 4. "For real tho [sic], pretty sad," a user replied, referencing the stolen design. Many fans felt the wings looked quite similar to a Fancy Fairy Wings & Things design. 
Jenner hasn't said anything about the accusations
Though dozens of people felt Jenner had stolen the design, she hasn't made a comment about the accusations. Right now, it's impossible to prove whether Jenner actually stole the wing design or where she obtained the wings in the first place. The Kardashian-Jenners have been accused of other social media faux pas in the past, including too much airbrushing and plenty of Photoshop fails.