Fans Notice How Jennifer Lopez's House Weirdly Looks Like the Movie 'Parasite' — And She's Not the Only One
There aren't too many benefits to the coronavirus COVID-19 global pandemic. But anyone looking for silver linings might point out that celebrities are sharing more intimate details of their lives now that everyone is forcibly cooped up at home.
When they're not singing "Imagine" and making the internet cringe, these celebs can be found posting TikTok videos and reading children's books online. Jennifer Lopez has been especially delightful over the last couple of weeks as she and fiancé Alex Rodriguez post to social media and share how they're coping.
But one recent video has those followers noticing some eerie similarities between the Lopez/Rodriguez abode and the Park family home in the Academy Award-winning film, Parasite.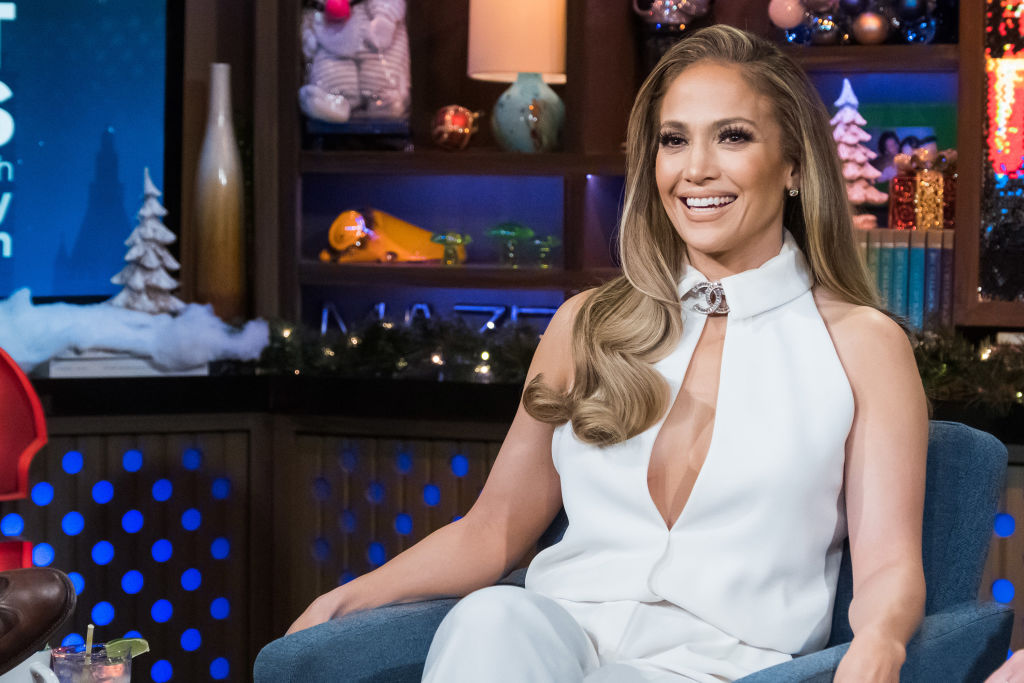 Jennifer Lopez shared a TikTok video that showed her home life
Lopez has been making headlines with her hilarious TikTok videos lately, including one where A. Rod tries on one of her dresses for the 'Flip the Switch' challenge. But it was a March 18 upload that really got the internet buzzing.
The songstress recorded her son Max serving the couple drinks on a hoverboard. The caption jokingly said, "We can't go out to any restaurants or anything but the service and entertainment here is pretty good…"
It's a cute video that shows off Lopez's playful side. But more than that, the video inspired fans to draw comparisons between Lopez's residence and the house from Parasite.
Lopez's home looks like the movie 'Parasite'
The similarities are creepy. Lopez and A. Rod's home features floor to ceiling windows with a perfectly manicured lawn — just like the house in Parasite.
As expected, the Twittersphere reacted with jokes. "Please check your basement," one person deadpanned, referring to the secret underground bunker from the film.
"Ayo that house and yard be lookin mad familiar, you need an English tutor?" another person quipped, referring to the storyline from the movie when Ki-woo Kim pretends to be a tutor to gain access to the wealthy Park family's home — and their money.
Ellen DeGeneres also lives in a place that resembles the 'Parasite' home
Apparently, life imitates art pretty often in Hollywood, because Lopez isn't the only person who got accused of living in a Parasite world. Twitter users also noticed how Ellen DeGeneres and Portia de Rossi's home looks a lot like the Best Picture winner.
"WHY DO ALL CELEBRITIES LIVE IN THE PARASITE HOUSE," one person demanded to know.
It's a great question. But really, the homes look similar because they're all modern and minimal, with windows in place of walls and carefully manicured lawns. There's a good chance that plenty of wealthy people live in a house that looks like the one from Parasite. That's part of the statement the film was trying to make.
Jennifer Lopez is working from home
No word on whether Lopez is harboring people in her basement. But she did share that she's passing time during the quarantine by playing video games, dancing with her kids, and preparing for a time when she's back at work.
"For me, working from home is reading scripts, developing new projects, even working out and learning new dance routines," Lopez said in an interview with Elle.
These are challenging times for everyone, but being stuck in such a beautiful house might make life a little bit easier to endure.