Fans of the Duggar Family Have Wanted Jill Duggar to Make This Change for Years
Whether you've followed them for years or you're just hopping on to the Duggar fan train now, there's no doubt the huge family of 21 has been the center of attention for years. It all began with Michelle and Jim Bob Duggar, the ultra-conservative Christian parents of 19 kids. Now, Michelle and Jim Bob have been thrust to the back burner as their kids have taken over the spotlight in TLC's Counting On. And from her tragic recipes to her controversial husband, there continues to be one Duggar who attains quite a bit of attention — and that's Jill.
The soft-spoken 27-year-old may not be on Counting On anymore, but fans still keep up with her on Instagram. And for years, fans of the family have urged her to take the leap and make this one change. Here's what it is.
Fans have urged Jill to cut her long hair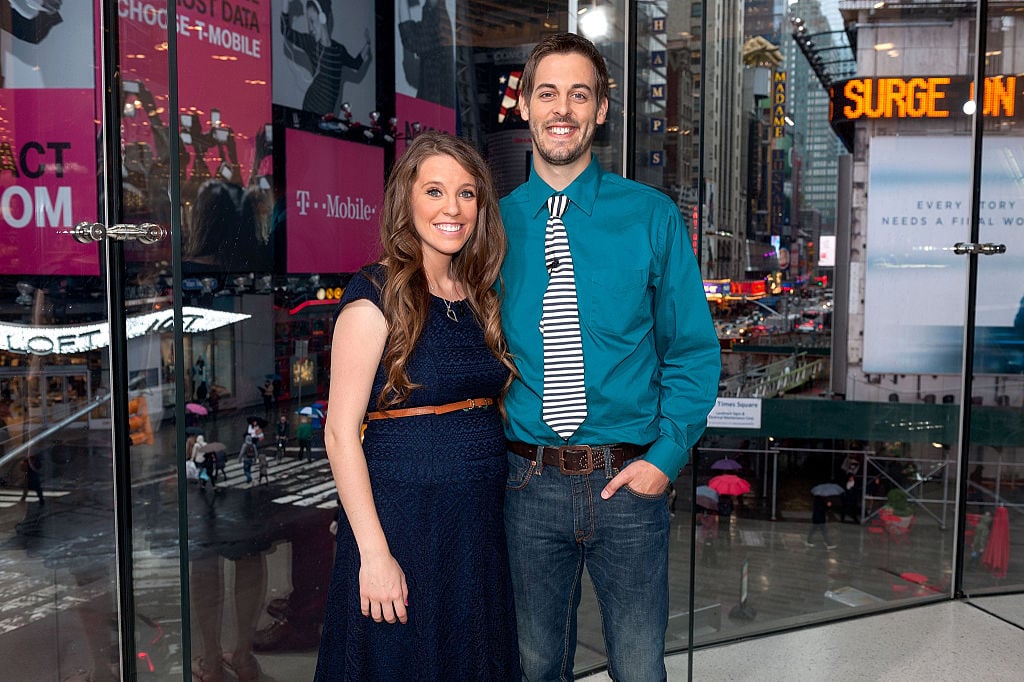 It's no secret that the Duggars grew up with very strict rules. From how they date to how they dress, Jim Bob and Michelle always wished to ensure that the women were presenting themselves modestly under the watchful eyes of God. For this reason, the Duggar ladies grew up wearing long skirts and loose-fitted shirts — and their hair was also to be kept long, too.
Since many of the Duggar women have grown, married, and started their own families, they've also loosened up on the rules they grew up with, too. In Touch Weekly notes Jill now regularly wears pants and even sports a nose ring — something that would have never been allowed under Duggar family rule. Since Jill was willing to go out on a limb with her style, many then wondered what she would do next — and some fans hoped she would cut her hair. So far, Jill has not taken any steps to alter her hair style, but fans have flocked to her Instagram to recommend she do something with her growing mane. "Need to cut your hair," one of her followers commented on a December 2018 photo on Instagram.
She probably won't ever cut it short, and here's why
Will Jill ever take the plunge and go for a short cut? Sadly for hopeful fans, probably not. E! News notes in the 2014 tell-all book, Growing Up Duggar, Jana, Jill, Jessa, and Jinger explained why exactly they keep their hair long — and it has everything to do with their religion. "Our hairstyle is our choice and we choose longer hair based on our understanding of 1 Corinthians 11:14-15 … while it is a shame for a man to have long hair, a woman's hair is her glory," they wrote in the book.
Not only do they like to have their hair long, but they also like to have it styled and curled as well says Brooke Arnold, a writer who was, at one point, also involved with the fundamentalist Christian organization the Duggars associate with. As she told Salon, "Have you ever wondered why every Duggar woman perms her hair? It's because Gothard taught us that curly hair brings out a woman's natural beauty."
Michelle Duggar has also preached wanting to keep her hair in a way Jim Bob likes
In addition to keeping their hair long for religious reasons, it seems the Duggar women were also taught that they should keep it styled in such a way that their husband approves of. Romper notes Michelle Duggar has spoken to publications in the past about how she likes to keep her look in line with what Jim Bob also likes — and this, of course, includes her hair. She's undoubtedly taught her daughters that they also should look to the man of the house for approval regarding their looks as well.
There was a time when Michelle went her own way with her hair for a birthday surprise, however — and fans totally applauded her for it. Romper reminds us in a 2013 episode of 19 Kids and Counting, Michelle cut some hair off and had it straightened. And while she wasn't so sure about the new look, she definitely had the support of all of her fans.
Check out The Cheat Sheet on Facebook!