Fans Question Beyoncé's Relationship With August Alsina As Old Photo Resurfaces Amid Jada Pinkett Smith Confession
Following years of speculation, August Alsina and Jada Pinkett Smith's romance has been confirmed. The Girls Trip actor recently admitted they had an "entanglement" a few years ago when she and Will Smith were experiencing marital problems.
As the buzz surrounding the revelation continues, fans have started to question the singer's relationship with Beyoncé after a photo of them emerged online. The picture is believed to be from 2014 when the B'Day crooner was reportedly experiencing problems with JAY-Z.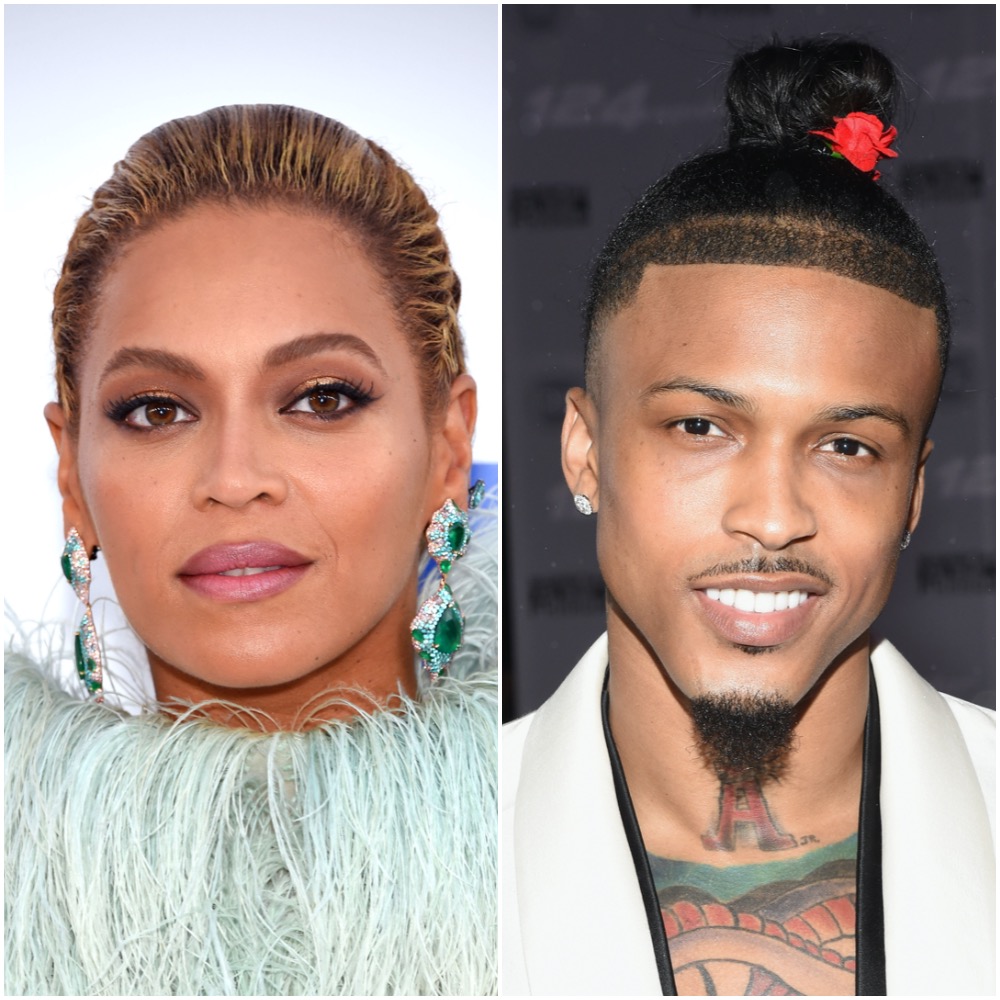 What happened with August Alsina and Jada Pinkett Smith, for those who missed it
Fans had questioned the nature of their relationship ever since they met and started hanging out in 2015. But it wasn't until June 30 when August Alsina admitted that they had been romantically involved. He had been in an interview with Angela Yee of The Breakfast Club when he revealed he'd dated her with Will's permission.
"I totally gave myself to that relationship for years of my life and I truly and really, really, deeply loved and have a ton of love for her," he continued. "I devoted myself to it. I gave my full self to it — so much so to the point that I can die right now and be OK with knowing that I truly gave myself to somebody and I really loved a person. I experienced that."
Pinkett Smith confirmed August Alsina's account in a Red Table Talk interview published 10 days later. However, she corrected him on his claim that Will had given them permission since they had amicably separated before the fling began.
RELATED: August Alsina Previously Alluded to Rumored Relationship and Breakup with Jada Pinkett Smith
The photo of Beyoncé and August Alsina
As the chatter surrounding their fling continues, social media users unearthed an old photo of the "No Love" singer in the company of Beyoncé. It shows him winking at the camera while Beyoncé poses behind him and makes a funny face.
He admitted to ABC News Radio in December 2014 that he'd met the "Baby Boy" singer that January at a concert. "Beyonce was one of the people that I was like, 'Man I'd like to meet Beyonce,' and then it happened so randomly, I went to a concert with Jeezy, everybody was drinking and I went to the back and I was looking down at my phone and I guess I just didn't see her, because she was sitting to the side and she was like, 'Well… hello!' And I said, 'Oh excuse the hell out of me, I'm sorry miss lady. How are you doing?'" he shared.
As the conversation progressed, Beyoncé and JAY-Z allegedly invited him out to a club, which he happily accepted. "How can you turn down going to the club with Bey and Jay? You can't do that," he continued.
The meeting came amid rumors of marital woes between the couple and about four months before the infamous elevator brawl between JAY-Z and Solange. The trio has yet to share the direct cause of the fight, but JAY-Z admitted on his 2017 album 4:44 that he had been unfaithful to Beyoncé, whom he married in 2008 after a six-year romance. Because of that, fans have started to speculate about the nature of her relationship with August Alsina.
Fans question Beyoncé and August Alsina's relationship
After the photo emerged online, all one person could say was, "Hmmmm…… Interesting."
"Has #Jayz seen this OR she can explain," another wondered.
But if you ask us, we wouldn't put too much stock into this speculation. As one Twitter user pointed out, Beyoncé has suggested that, even though JAY-Z allegedly cheated on her, she has always remained faithful to him.
"People really think/are putting out there that Beyoncé slept w/ August Alsina??? I mean really??? Respect B more than that. Y'all way too reckless w/ these rumors & 'reporting' on the radio! She literally said on 'Sorry' 'I ain't f*cking with nobody' she's not that type of woman," the tweet read.