Fans Say 'Darkyoncé' Was the Real MVP at Diddy's Party
Leave it to Beyoncé to show up to a party in a totally new and unexpected style. The Lemonade singer and husband Jay-Z attended Sean "Diddy Combs' 50th birthday shindig. Tons of celebrities were there, so why is everyone so focused on Queen Bey's hair?
Sean 'Diddy' Combs celebrated his 50th birthday party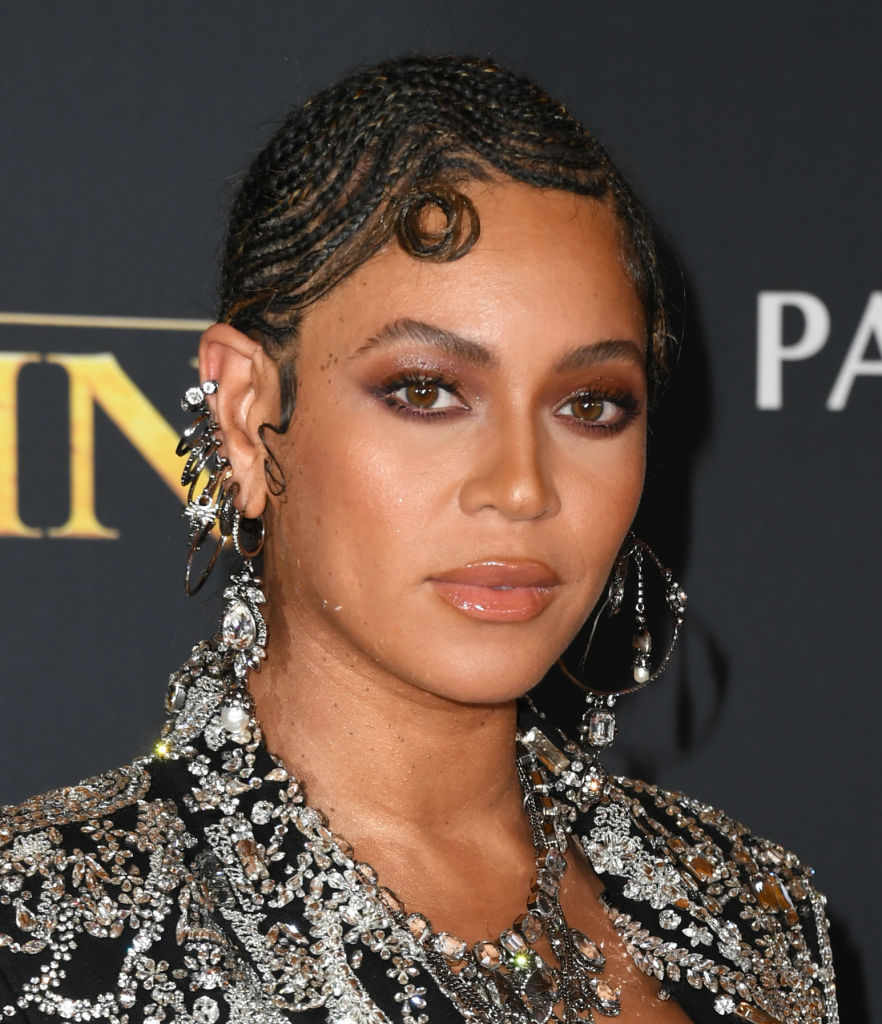 You don't get to be Diddy without knowing how to throw epic parties. This time around, guests celebrated his 50 years on the planet at his Holmby Hills mansion (worth an estimated $60 million). Some of the guests include Pharrell Williams, Kanye West, Kim Kardashian West and her sister, Khloe [Kardashian] and Kylie [Jenner].
It's the only party in town where Kate Beckinsale could knock elbows with Lil Kim and Usher. Diddy's family attended, including his mother, Janice Combs, his kids, Christian, Justin, Chance, Quincy, and twins, D'Lili Star and Jessie James.
"His mom and kids all hung out with him and spent time dancing together," a source told E! News. "There was a large stage set up and lots of performances. People went crazy when Mary J. Blige got up and performed 'Real Love' with dancers. Everyone danced all night and had a great time."
The source added, "They served food from McDonald's, with apple pies and breakfast sandwiches passed around on trays."
That aside, the event, which was sponsored by Ciroc Vodka, offered bottles of the liquor and there was also a CBD station for those interested. The source said Diddy received a "white birthday cake with the word 'LOVE' printed on it."
It all seems fitting seeing as the night was dedicated to the guest of honor.
"[Diddy] had an amazing night and partied until morning. He seemed so happy to have everyone from all different walks of life there alongside him to celebrate this new decade."
Beyoncé arrived in all-glam and fans expected nothing less
While Diddy's party-throwing skills are impressive enough, most are still talking about Beyoncé, who rarely attends events like this. Yoncé wore a black and silver crystal-embellished gown, created by Kujta & Meri. The dress's thigh-high slit caught everyone's attention as she arrived next to Jay-Z, who dressed in a black tux.
The mother of three topped off the look with long, black gloves and black sandals. However, her hair — which had been dyed dark brown — has fans losing their minds.
She wore her long hair down in waves, showcasing the new dark tone, but wasn't pictured with many guests other than Jay-Z. Bey did what she typically does which is to keep a low profile.
"I Am…Sasha Fierce," one fan tweeted. "Beyoncé doesn't age," another added. "Darkyoncé is here to stay? Period," another fan commented, making that her stage name, forevermore, as many others chimed in to echo it.
Beyoncé's appearance comes on the heels of criticism
In a new photoshoot with ELLE UK, Beyoncé admitted her "15 years of fluctuations" make her feel more "womanly and secure" than ever before. She went on to say that motherhood taught her to "value herself beyond physical appearance."
"If someone told me 15 years ago that my body would go through so many changes and fluctuations, and that I would feel more womanly and secure with my curves, I would not have believed them," she said.
"But children and maturity have taught me to value myself beyond my physical appearance and really understand that I am more than enough no matter what stage I'm at in life."
We're so glad Darkyoncé found enough peace within herself she can ignore the haters. It's almost as good as Jay-Z and Kanye's reunion after years of feuding. There's a lot to unpack here so let's just stick with celebrating Bey's new hair.