Fans Say This Avenger Is the "Ultimate Face of Marvel"
With Avengers: Endgame now less than two weeks away, the anticipation continues to build – at least for those of us who have not soiled the experience by viewing a leaked spoiler. As theories regarding the fallout of events keep popping up all over the internet, it's time to take a step back from the specifics and ask a grander question.

Now, with nearly a decade of MCU films behind us, who is the ultimate face of Marvel? With several characters to choose from – Thor, Iron Man, Captain America, Spider-Man, and more – it could be hard to select a single figurehead to represent all that is Marvel.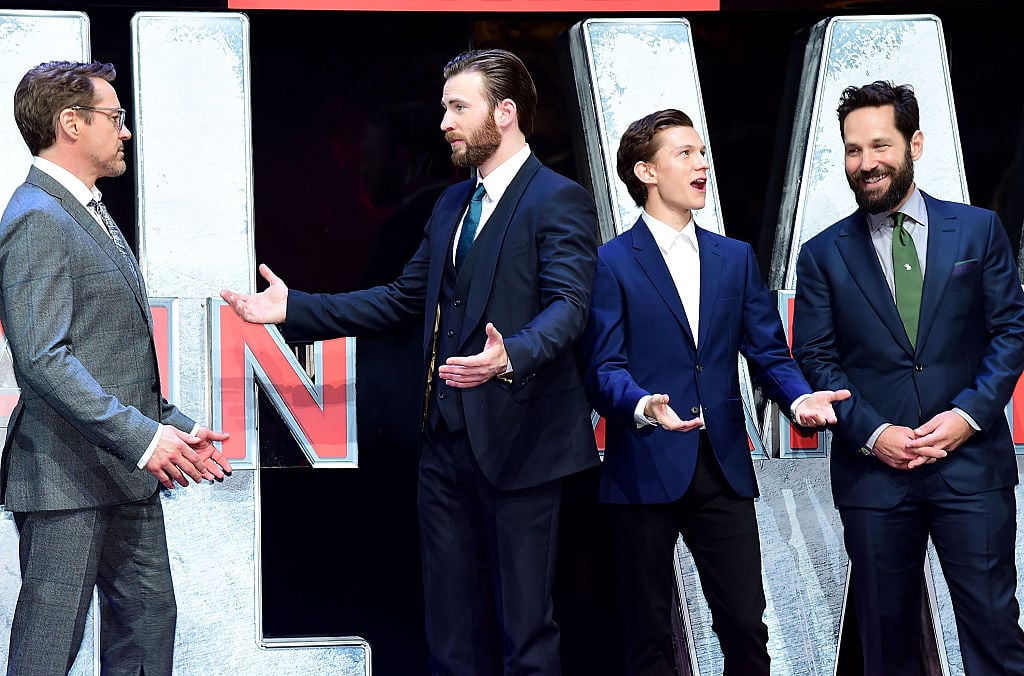 If you take to various forums, you will discover a common trend amongst Marvel enthusiasts regarding this discussion. There is a clear divide with two characters coming out on top: Spider-Man and Iron Man. However, both get cited for different reasons. While one is considered to more accurately represent the face of marvel in terms of the comics (Spider-Man), the other is said to be more of a cinematic representation of Marvel (Iron-Man).
Fans who argue that Spider-Man is the face of Marvel

With various justifications surfacing regarding this designation, it can be challenging to discern the reasoning behind such a decision. However, let's tackle a few of the significant arguments in favor of Spider-Man.

One fan argues that when you think of Spider-Man, he's in a league of his own, similar to that of Batman and Superman; meaning, he is not inherently tied to the Avengers and thrives as a unique and successful entity on his own.
On the other hand, when you think of Iron Man, fans argue that you immediately associate him with the other Avengers. This may imply that Iron Man better represents the Avengers, and thus, the focus of the MCU, while Spider-Man better represents a standalone hero, and therefore is a better figurehead for Marvel (since a group of people cannot be a single "face").

Spider-Man has also been in more solo movies than Iron Man, as his story has been told cinematically several times over – by Toby Maguire, Andrew Garfield, and now Tom Holland. However, as one fan mentions, because Marvel branding was not stamped across all these renditions, Spider-Man continued to exist as his own super, rather than one merely attached to the other MCU heroes.
While some feel Spider-Man's separation from the other MCU heroes makes him more of a figurehead (as he can exist on his own), others argue that this is the exact reason that he can't be seen as the face of Marvel: fans don't even associate him as strongly with the enterprise.
Fans who argue that Iron Man is the face of Marvel

Fans who argue that Iron Man is the face of Marvel heavily rely on his cinematic presence. It's widely known that Spider-Man rules in terms of global retail sales; however, Iron Man is responsible for kick-starting the MCU and the entire Avengers saga; and thus, has gone on to represent the franchise as a whole, since his first standalone movie in 2008.
While many fans will accept that Spider-Man is more popular on a technical level, several relinquish the title "face of Marvel" to Iron Man, post-2008, because of his increased popularity and level of importance to the franchise since. One fan argues that Iron Man has overthrown Spider-Man in terms of popular culture, while comic book enthusiasts still see Spider-Man as the real face of marvel.
If we accept this reasoning, do we base the "face of Marvel" on popular culture, or, rely on the opinions of those more connected to the entire Marvel universe? Are comic book readers given more weight, and what about comic book readers who still feel Iron Man comes out on top (even if there are lesser of them)?
Who's the ultimate face of Marvel? If forced to choose one, it seems like Iron Man deserves the title at this moment in time. However, that isn't to say that, with Phase four on the horizon, the title won't be returned Spider-Man in the near future.