Fans Say This Coach on 'The Voice' Lacks Confidence
The Voice, currently featuring Kelly Clarkson, Blake Shelton, John Legend, and Gwen Stefani as coaches, is in its seventeenth season and growing strong. While Blake Shelton — a man who considers himself the king of The Voice — has earned the right to be boastful, as he has carried the most contestants to the winner's circle, not every coach brings an equal caliber of competence to the competition.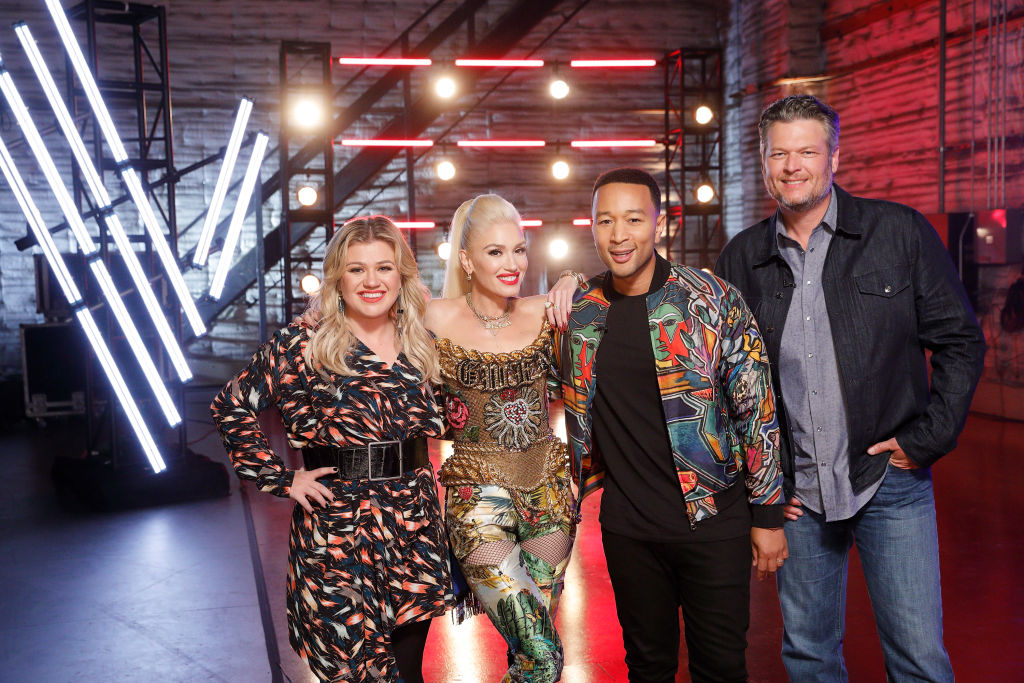 The contestants have a nice variety to choose from when it comes to genre prowess. Kelly Clarkson has got the country/pop background. John Legend offers a contemporary R&B vibe with some soul and pop tunes splattered in for good measure. Blake Shelton is all country, and Gwen Stefani offers up some new wave and pop-leaning tunes, with some ska and pop-rock numbers in her portfolio. However, variety and singing talent do not necessarily make a strong talent seeker. 
Fans believe that one coach, though boasting quite the career, seems a little bit gun-shy when it comes to selecting contestants during the blind auditions.
Fans have noted that Gwen Stefani — while sometimes taking a dive with a contestant — seems to wait for others to turn around first as if trying to glean their opinions as a basis.
Does Gwen Stefani lack selection confidence as a coach on 'The Voice?'
In online discussions concerning this matter — from ones titled "...I feel like Gwen only pushes her button after someone else does" to others under "Does anyone else feel like Gwen is super disingenuous?" — fans have noted a pattern in Stefani's behavior on the show. One fan of The Voice stated:
It's like she can't make a decision on her own and has to wait to see if someone else thinks the contestant is good before she'll commit..

Reddit User
Fans chimed in to concur with the above sentiment, noting that they have observed the same behavior in the coach, yet simply can't determine how frequently this is the case. One fan noted:
I've had that thought too. Not sure that it's 100% true but it seems to be a trend! You think she just has less confidence that the other coaches?

Reddit User
While determining how frequently Gwen hits the buzzer after someone else does would require a great deal of invested time, many fans of The Voice argue that this happens more often than not. However, one fan did take the time to remind viewers that she does have her own opinions, and trusts her judgment, especially when it matters. One fan stated:
She has her own thoughts, remember Jeffery? She led him all the way to the finale based on her decisions. Gwen did well with Taylor and Hunter too as well as turned for Elise this season which I like.

Reddit User
Gwen Stefani has had luck in the past — choosing contestants that other coaches deemed unworthy; however, she often presses the buzzer after other coaches.
Whether Stefani is relying on the other coaches' judgments or waiting to hear that special moment in the singer's voice is anyone's guess; however, further exploration won't be on the table anytime soon, as Nick Jonas is set to replace the "Hollaback Girl" singer in season 18.