Fans Are Seriously Concerned About Jill Duggar's Most Recent Instagram Post
Jill Duggar and Derick Dillard are no strangers to negativity on social media. Derick Dillard has gotten a lot of backlash from things he's said in the past, and now the Dillard family isn't even on the popular TLC show anymore. But Jill Duggar can't seem to catch a break with some of the things she posts on social media, either. Here's why her fans are extremely concerned with her most recent Instagram post.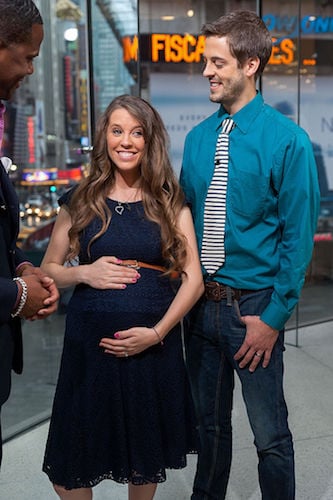 Duggar is often judged for her parenting
Duggar and her husband, Derick Dillard, have a different way of parenting. The couple has followed closely in Jim Bob and Michelle Duggar's footsteps. They homeschool both of their boys, and Duggar has received negativity for some of her posts in the past. When she shared her homeschooling curriculum on Instagram, people were quick to comment and suggest that homeschooling damages a child's social skills and ability to grow. Some said Duggar shouldn't assume she's a better teacher than one who is qualified. Some simply commented to say they just don't agree with her decision. However, Duggar showed poise and professionalism and didn't lash out at any of her haters.
Her most recent Instagram had people concerned with how she was brought up — and what she's now feeding her kids
On March 18, Duggar posted a photo of a recipe she had just published on the family's blog. And people instantly took to commenting to tell her how horrible the dish looked. The meal consisted of Ritz crackers crumbled over chicken with a cream sauce, and people thought it seemed like the Duggars weren't fed enough growing up. "This is what food insecurity looks like," one user wrote. "It is beyond irresponsible to have more children than you can emotionally and financially care for." The user was referring to how many children Duggar's parents had.
"Your family recipes reveal a lot about how poorly you were fed," another user wrote. "I find [your dad's] priorities deplorable." Many of the negative comments received a lot of likes, but Duggar hadn't responded to any at the time this was published. Despite a lot of negativity, there were others who stood up for Duggar; one user wrote, "Ignore the haters," and others agreed that they loved the sound of the dish.
The entire Duggar family has been subject to backlash in the past
The Duggars are one of the most well-known families in the country these days, but they've always done things differently than most American families. They had many children, they're extremely religious, and they have some very strict household rules. This has opened all of them up to backlash since they joined social media. And when Joseph Duggar and Kendra Caldwell joined social media, people actually left comments on their post warning them of the potential negativity that could follow. Critics haven't always been happy with the way the Duggars run their family, and Jill Duggar's most recent recipe post shows that people often make strong critiques about the family on social media.
Check out The Cheat Sheet on Facebook!