Fans Slam Former 'Teen Mom' Star Farrah Abraham For Using Photoshop In Recent Photo
Former Teen Mom OG star Farrah Abraham can never seem to catch a break from Teen Momfans or critics. But that's mostly because Abraham has made a name for herself that a lot of people see as disgraceful to her daughter. With that said, they don't leave her alone, even when what she does isn't too bad — and Abraham's recent Instagram photo proves it.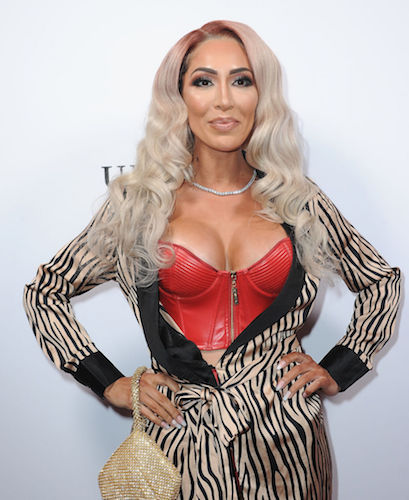 Abraham's bad attitude was highlighted on 'Teen Mom OG'
While Abraham was filming 16 and Pregnant, Teen Mom, and Teen Mom OG, it was clear that her attitude was getting progressively worse the longer she was on the show. The more famous Abraham got, the more that fame went to her head, and she began to lose a lot of friends. Abraham also hasn't been able to hold onto a relationship and has accused former boyfriends of dating her just because of her success. Her attitude became a point of contention on Teen Mom OG, and producers had to sit down and have a talk with her about the way she was behaving toward those who were filming the show. Abraham eventually left the show to pursue a career in the adult entertainment industry.
Fans and critics think Abraham's Instagram account sets a bad example for her daughter
Plenty of famous people post risqué photos on Instagram; it's important for women to be confident in their bodies. However, Abraham's 10-year-old daughter follows her on Instagram, which means she's exposed to the photos her mother posts. Abraham recently posted a photo of her backside, where she was wearing nothing but thigh-high boots and a hat, and fans were quick to judge because they knew her daughter could see it. People have made nonstop comments on her photos about the example she's setting for her Sophia.
Abraham just posted a photo that fans think was Photoshopped
One of Abraham's most recent photos was an ad for self-tanner, and though there wasn't anything visibly wrong with the photo (it wasn't nearly as promiscuous as some of her other photos), people still found ways to judge her — and the judgement was mostly due to the fact that the photo looked like it had been retouched too much. "She looks like a drag queen," one user wrote. "No matter how much Photoshop and blurring features you use, you'll still look like a 40 yr old [sic] washed up hooker," another commented.
Abraham seems to pay no mind to the haters
Although Abraham gets a lot of hate, she doesn't seem to pay any mind to it. She's always done things her way and lives by the idea that if you don't like her life then don't be a part of it. Some users did stick up for the reality star, too. "Here we go with all the people that have boring lives and below average looks ganging up on someone who is obviously doing more and better," one user wrote. Abraham keeps doing life the way she wants, and she appears to care a lot about her daughter (her daughter's father passed away before she was born), regardless of what the haters say.
Check out Showbiz Cheat Sheet on Facebook!