'Counting On' Fans Just Slammed Jill Duggar For An Inappropriate Instagram Post
Jill Duggar has a hard time catching a break when it comes to her social media posts. It seems that no matter what she publishes, people criticize her. Duggar recently celebrated her five-year anniversary with Derick Dillard, and the two took a romantic trip to ring in half a decade together. But fans criticized the star for posting something inappropriate.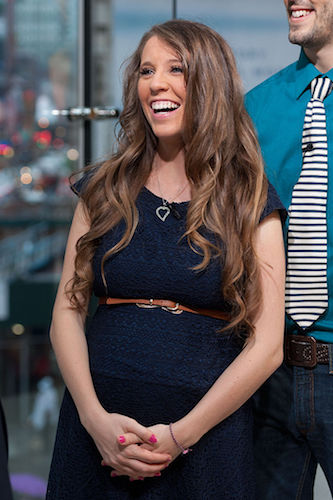 Critics always harass Duggar on social media
Duggar has had a rough go with social media. The Duggar family, as a whole, was raised very differently from most American families. They are strict Baptists, and everything they do in life is for God. This means intimacy before marriage is off limits; the Duggars can't hug, kiss, or have premarital sex, and they must be chaperoned on dates. They also don't dance or listen to modern music. So when the Duggars joined Instagram, it was only expected that there would be some trolls. However, Jill Duggar appears to take more heat than her siblings do. Duggar mostly posts about her home life, from family recipes to homeschooling her children, and most of what she posts on Instagram gets negativity from Counting On fans.
Her recent Instagram post showing a kama sutra book bothered fans
Duggar and Dillard recently surpassed their five-year anniversary mark, and they took an exciting trip together to celebrate. Duggar documented the trip on Instagram, but one photo featured an interesting situation. It appeared that Duggar and Dillard were playing some sort of sexual game together called "Win It in a Minute: Bedroom Edition." The photo also showed a kama sutra book, along with a card that highlighted the game's materials and dress code. "No offense to y'all but I don't want to know what goes on in between the sheets! Please keep it PG remember you were raised a Christian," one user commented. "Some things should be private and that's it," another wrote. "NSFD (not safe for Duggar)," another comment read.
Duggar has been very open about her marriage in the past
While fans weren't loving Duggar's openness, she has never been shy about married life with Dillard. She once wrote a blog post titled, "More Than Sex: How to Love Your Husband," where she shared her tips for a happy marriage. She notes that "3-4 times a week is a good start," in terms of how often couples should be having sex. The response from fans was mixed, especially because the Duggar women have been accused of being submissive in the past.  
Michelle Duggar raised her daughters to always be there for their husband's desires
It's possible Jill Duggar is so tuned in to her husband's needs because that's the way her mother raised her. Michelle Duggar has said in the past that it's important for women to be there to satisfy their husband's sexual needs any time they have them. She noted newlywed women should always "be available" to their husbands. "… When you are exhausted at the end of the day, maybe from dealing with little ones, and you fall into bed so exhausted at night, don't forget about him," she said. The Duggars have been criticized for their submissiveness, but it's traditional in their family to give their husbands as much from them as they need.
Check out Showbiz Cheat Sheet on Facebook!