Fans Still Can't Get Over Scott Disick and Kourtney Kardashian's Awkward Vacation Together
There are a lot of weird things about Kourtney Kardashian and Scott Disick's relationship. First, even though he's her ex, they were so on and off that it's hard to say how long they were actually together.
Disick had a pretty immature attitude towards parenthood, even well into his 30s — he's getting better now. Even though the two couldn't stop fighting when they were together, they're trying to be super close co-parents.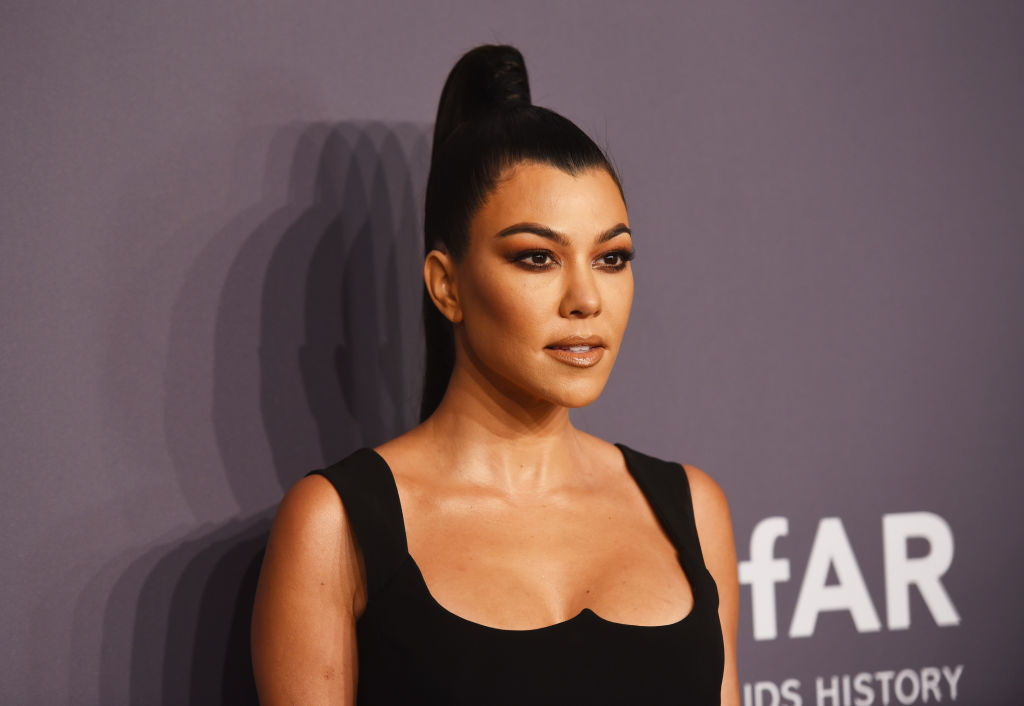 Disick is now with Sofia Richie, a much younger model. Most women would be at least a little bitter, especially after all Kardashian has put up with. She doesn't seem troubled and is trying her hardest to make this blended family work. In fact, she's trying so hard it's making Disick uncomfortable.
The awkward hot tub debacle
Disick and Richie traveled to Finland with Kardashian and the kids. According to Kardashian, he was the one who wanted to go and yet he didn't seem to be having a good time. There was a very awkward moment in a hot tub, and we can't blame Disick for feeling weird about it.
Kardashian, Richie, Disick and the kids were all in a hot tub together. Kardashian and Richie were wearing matching hats, and Kourtney was telling Richie how to do her make up.
Disick looked about ready to stick his head under the water and never come out. He made a comment about doing more than just sitting around in a hot tub, and went to get out.
Kardashian immediately called him out for being "negative." She says he wanted to come and is now acting as a dark cloud over the trip. She said this in front of their three young children, which wasn't the nicest thing to do.
Fans are confused, to say the least
After all his escapades, fans are usually pretty jaded when it comes to Disick. He's done too much crazy stuff to be taken seriously most of the time, and usually if something isn't going his way it's his own fault. The hot tub scene has fans on his side.
It's great that Kardashian wants to be a blended family, but she may be trying too hard. If she's making her co-parent uncomfortable by being too clingy with his new girlfriend, then she needs to respect his boundaries.
A lot of fans are still wondering what Disick and Richie are doing together in the first place. Others seem to think Kardashian is the third wheel, and it makes sense that Disick would be uncomfortable with her around. Some fans on Reddit seem to think that the tension is a sign that Kardashian is not over Disick, and that there may still be hope for the pair.
Is this how Kourtney Kardashian is expressing her anger?
It almost seems like this is how Kardashian is expressing her anger with him over their whole relationship, not just a few negative comments on a family trip.
Kardashian is not dating anyone right now, after recently breaking up with Younes Bendjima. It might be weird for her that she isn't in a relationship while Disick is, especially since everyone wrote off his relationship with Richie in the beginning. Given the age difference, it seemed like the two were not going to last, but now they've been together for two years.
If Kardashian wants to be a good co-parent, she may need to examine her feelings about the relationship between her and Disick. She put up with a lot during their time together, and there has to be some resentment there. She needs to deal with it before it comes bubbling up in other ways if it hasn't already.