Fans Suggest Marie Kondo Needs To Help Andy Cohen Clean His Office
Any new parent knows you are lucky to get a shower and grab three precious hours of sleep on any given day. So being excessively tidy (or even clean whatsoever) definitely finds it way to the back burner. The very, back (back) burner.
So when Bravo producer Andy Cohen had a little fun on Instagram and gave fans a tour of his cluttered office, he was flooded with direct messages from fans pleading with him to clean. Truthfully, Cohen's office looks like a landing pad for a number of things including the flood of baby gifts he receives and promotional items.
Even before baby, Cohen had a busy schedule. Now that baby makes three (thanks to his sweet pup Wacha), Cohen is busier than ever.
Cohen likely had a tight schedule before baby
Cohen described his daily routine to NBC's Today, years before son Benjamin was a twinkle in his eye. "My routine is dictated by what I have to do that day and what time I went to bed the night before. Typically, I may have to do some stuff on the phone first, but my first hard commitment is working out at noon. I work out for about an hour with a trainer. But remember, most nights I go to bed around 2:30 am, so everything kinda starts later."
He commented that his morning routine consisted of perusing newspapers and then walking Wacha. And while Benjamin's arrival likely changed up Cohen's routine, he admitted he has plenty of help. This includes a baby nurse and plenty of friends who love little Benjamin.
Maintain an orderly space after kids is impossible
While Cohen has help, most parents can empathize with trying to maintain clutter and mess, while getting the hang of this parenting thing. A father contributed a parenting opinion piece in The Washington Post and shared what his wife told him about why maintaining an orderly home with kids is impossible.
The author, Clint Edwards, recalls getting into a fight with his wife who told him what he missed about the mess. "Sometimes it comes down between cleaning the house, and taking Tristan and Norah to the park," Edwards wrote. "Or spending time having fun with them, or teaching them to read or write. Sometimes I can either do the dishes, or teach our son how to ride a bike, or our daughter how to walk. I'd rather do those things, frankly. I'd rather not be that mom who ignores our kids, and myself, because I'm so busy worrying about what the neighbors might think of our messy house."
Cohen says he's got it under control
Cohen has received more grief than most parents since welcoming Benjamin to the world. From worries about his dog Wacha to how he's holding the baby, Mother Hen fans are eager to offer (unsolicited, but well meaning) opinions and suggestions. His Instagram office tour was no exception.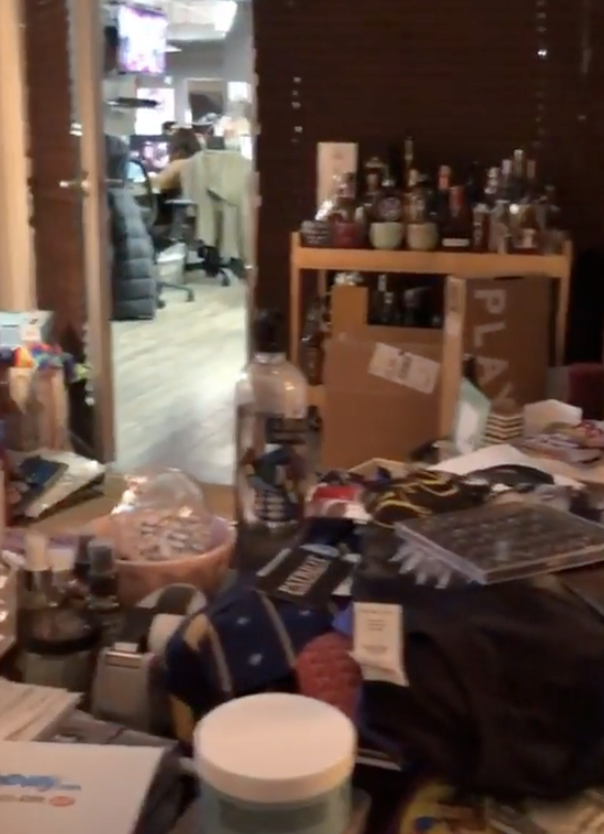 He said after posting the videos to his Instagram story, he was flooded with direct messages. Some suggested he hire organizational expert Marie Kondo to come in and "make it nice."
"Guys, I got all your d.m.s," Cohen said. "And I'm gonna go through it. I don't want Marie Kondo and I don't want the other people that you recommended. It's gonna be fine. I just showed you my office and it's a mess and everything's cool." In fact, everything is cool in Cohen-land. Cohen has the right vibe by spending more time with his son instead of decluttering. Stuff can always be cleaned, but time spent with your child is priceless.
Check out The Cheat Sheet on Facebook!