Fans Think Beyoncé Is Beefing with Quentin Tarantino After This Move at the Golden Globes
A lot went on at the 77th Golden Globe Awards on Jan. 5. Stars celebrated each other. Tom Hanks gave a speech that almost left the entire room in tears. Jason Momoa showed up in a tank top… But one of the most talked-about moments involves Beyoncé and Quentin Tarantino.
As the Kill Bill filmmaker got up to accept an award, Beyoncé gave him a look that has fans convinced he's not on her good side.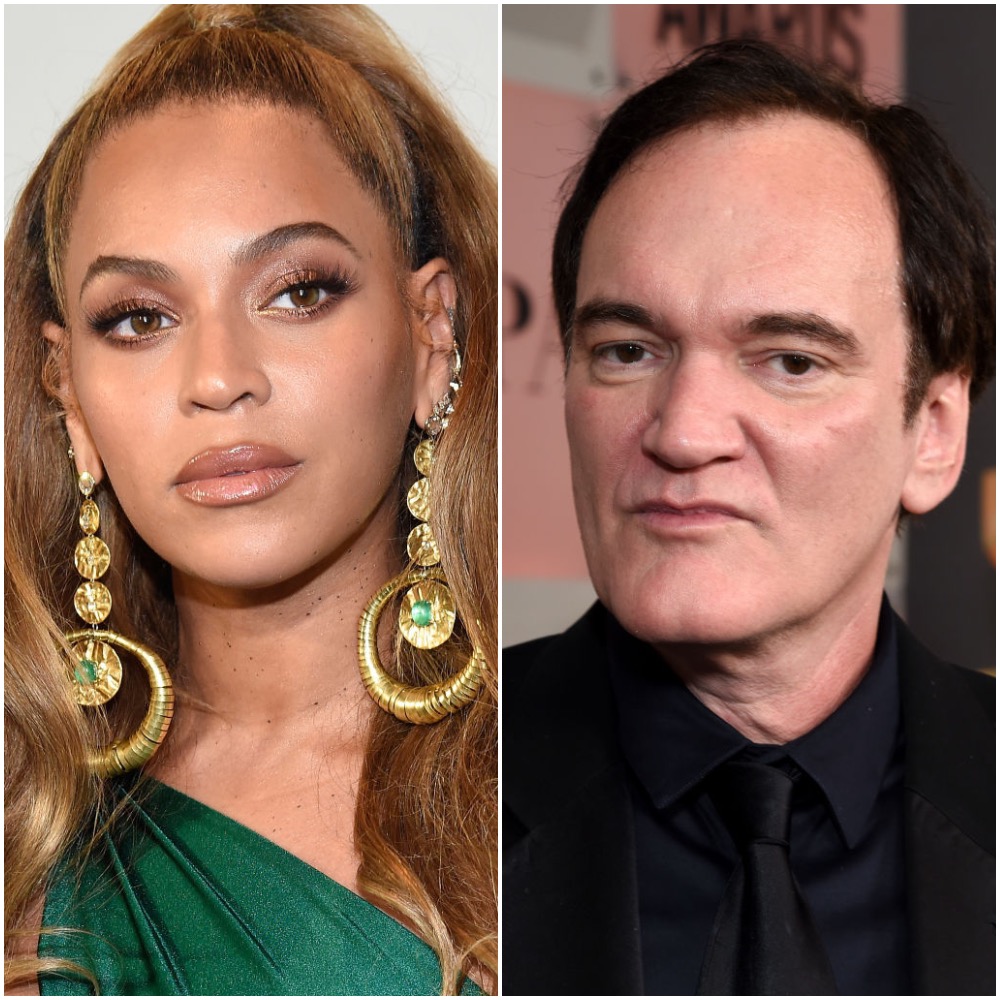 The moment between Beyoncé and Quentin Tarantino
The moment happened after Tarantino won the Best Screenplay award for his work on Once Upon a Time in Hollywood. As he got up and made his way to the stage to accept the trophy, he walked past Beyoncé and Jay-Z.
In a video circulating on social media, Tarantino is seen squeezing by Beyoncé, who then scoots over and shoots him a look.
After the moment, fans took to Twitter to speculate that the two are secretly feuding.
"DID BEYONCÉ JUST GLARE AT TARANTINO???? QUEEN!!!!! WE STAN," one person wrote.
"Beyoncé has beef with Quentin now I think," another person said.
Someone else tweeted, "The look Beyonce just gave Tarantino makes me believe either she doesn't know who the hell he is, or she does."
Other viewers said that there's not as much to the look as some people believe.
"I think he hit her chair or her dress as he passed by and she just made a face that's all," one person tweeted.
As of writing, neither party has addressed the matter, so we can't say whether there's truly an issue here. But there's no denying how crowded the Golden Globes are. Variety recently published a report detailing the seating arrangements and how celebrities are often packed together. So, something like this seems bound to happen.
It's not the only awkward moment involving Beyoncé
The Lemonade crooner also made headlines for remaining seated during the standing ovation for Joaquin Phoenix's Joker win. As he got up to accept the award for Best Actor in a Drama Motion Picture for his role as Arthur Fleck, Beyoncé sat calmly as others rose to their feet.
This led to some harsh criticisms on Twitter.
"[Beyoncé] You're a joke for not standing up for Joaquin Phoenix," one person tweeted. "Understandable to make a statement. But that's just poor sportsmanship for someone that actually deserved recognition. You're entitled and arrogant. And as an actress you're a joke. Smh. You ought to apologize to him."
"She's classless," commented another.
But people also defended the singer, with one person tweeting, "I know y'all are not hating on beyoncé just because she didn't stand up for joaquin when he won get over yourselves."
Beyoncé also had some bright moments at the show
Beyoncé turned heads in a fitted floor-length dress with puffy golden sleeves. She paired it with dangling earrings with more than 250 carats of diamonds and wore her hair slicked to the back.
She and Jay-Z arrived fashionably late, bringing along the rapper's own champagne, Armand de Brignac — aka Ace of Spades, which they shared with Jennifer Aniston and Reese Witherspoon.
Beyoncé was nominated for Best Original Song for her track "Spirit" from The Lion King. Though she lost to Elton John's "(I'm Gonna) Love Me Again," from the biopic Rocketman, she still managed to steal the show. But what else would you expect?