Fans Think Jill Duggar's Social Media Was 'Hacked' After Bizarre Instagram Story
There are plenty of controversial members of the Duggar family. From Josh Duggar's infamous scandals to Jim Bob and Michelle Duggar's strict household rules and imposed courtship rituals, the family has been a spectacle since they first came on to the reality TV scene over a decade ago. And while some of Jim Bob and Michelle's kids are thriving in modern-day society (Jinger, for example), a few others have Counting On fans scratching their heads over how they're choosing to live their lives and what they're posting online.
Jill Duggar may have originally built a reputation as being one of the more mild-mannered members of the family, but she's posted some seriously candid content on her blog and Instagram. And after her latest Instagram story, fans are wondering if she's really the one who posted it or if she was hacked by someone else.
Jill Duggar just promoted intimate products from The Dating Divas
Jill Duggar's no stranger to advertising products on her Instagram. Typically, she's showcasing a new outfit from one of her clothing partners and offering a percentage off with her discount code. But just recently on her Instagram Story, she was advertising something else entirely from the company The Dating Divas. According to The Dating Divas' website, the company was started by a group of women who "strive to enrich marriages" everywhere by providing "creative, inexpensive, and innovative dating ideas that will bring joy, fun, and excitement back into your relationship." And Jill's Instagram Story showed a number of intimate products that her followers could order through them.
Us Weekly notes one of the main products was a "bedroom games and sexy activities book" from the company. And the book seemed to include games titled "the newlywed bed game" and "positions dice," to name a few. "Yay!! So excited this just came in the mail!!" she enthusiastically posted with the book.
Fans are wondering if her account was hacked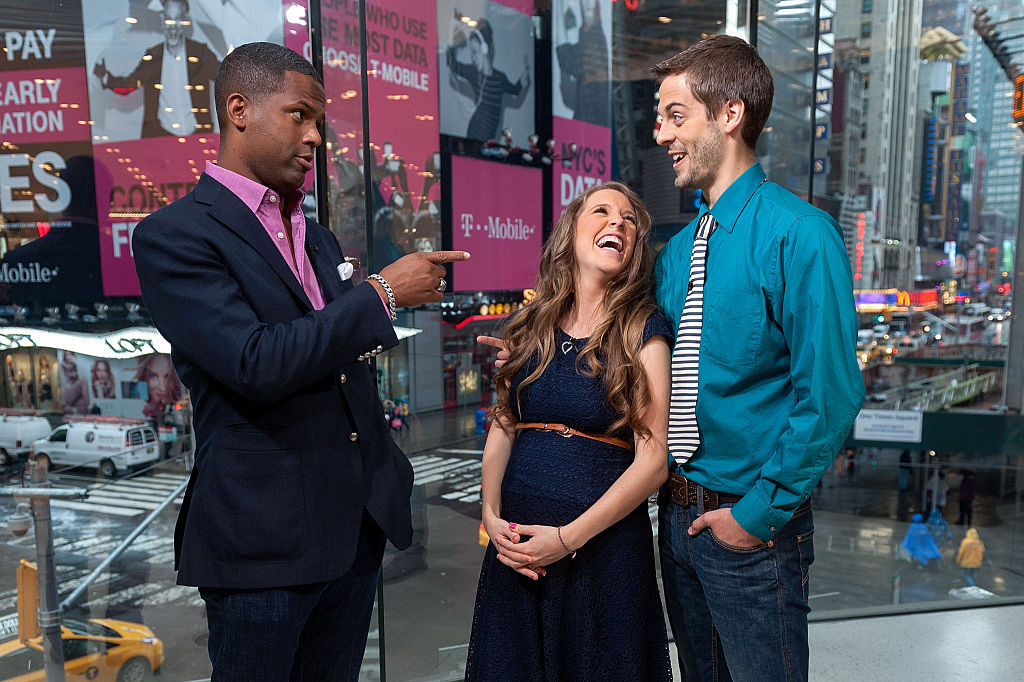 If there's any family known for their strict upbringing and modest ways, it's the Duggars. The women in the family followed a dress code to ward away any desires from men, and they also were not allowed to kiss, hug, or touch the men they were dating during courtships. For this reason, Jill's candid sexual content seems totally out of line with what we know to be true about the family — and it's leading many to wonder if her account was hacked.
"Does anyone else see that she's been hacked? Her story has bedroom stuff on it?" a follower commented on a recent photo of her in-laws. Another wrote, "What's going on in your story?? Hacked?" Others seemed unsurprised by Jill's recent product promotion, however. "Why is everyone giving Jill a hard time?? She always tells women how to keep their marriage exciting, her story is showing you one of the things she buys to do that, if you don't like it then dont buy it, but someone might like the suggestion," an encouraging follower wrote.
This isn't the first time Jill discussed sex on social media, however
While some may be surprised to see Jill advertising this type of content, as many of her followers noted, this is far from the first time the Duggar has shared aspects of her romantic life. For her five-year wedding anniversary to Derick Dillard, Jill included a photo of a Kama Sutra book that also had fans freaking out. And even before that, she added a post on her Dillard Family blog titled "More Than Sex: How to Love Your Husband." This post includes intimate details regarding what Jill does to spice things up, like having sex at least three to four times per week.
As modest as the Duggars are, we also can't forget that Michelle has also been open about her sex life in the past, too. In order to keep her marriage strong, she encourages women to always be available for their husbands no matter what. And while this is certainly controversial advice, it seems Jill is taking it seriously and offering love tips of her own.
What's next for Jill and her husband? We're not so sure — but if it has anything to do with getting intimate, there's a solid chance it's not actually a hacker posting Jill's social media content.
Check out Showbiz Cheat Sheet on Facebook!